Opinion / Letters
New broom sweeping clean, let's rally behind the new dispensation!
06 Oct 2018 at 11:59hrs |
Views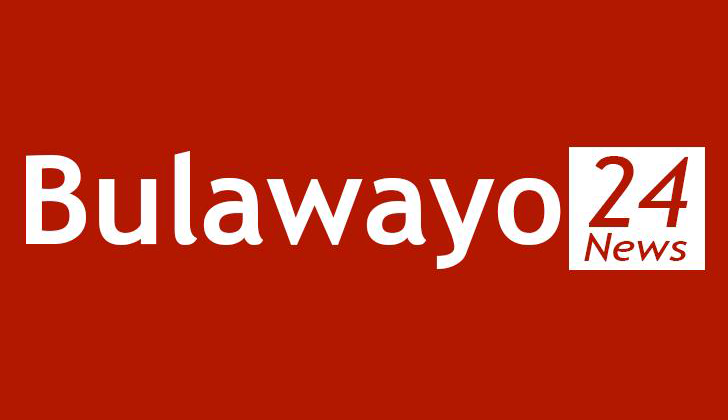 Dear Zimbabweans,
My fellow countrymen I salute you in the name of love, peace, harmony and development. God bless us.
Well I don't know where to start from but one thing for certain Zimbabwe is a blessed country, blessed with vast natural resources and intelligent hardworking people. People who are even prepared to sacrifice everything in their possession for the sack of their country. People who are brave and strong enough to make crucial interventions at critical times so as to save the country. People who are visionary and willing to make hard, very difficulty and unpopular decisions for the sake of future prosperity. People who are prepared to risk their lives for the love of this country, Zimbabwe.
Yes admittedly amongst these people are rotten eggs and surely their pungent and unpleasant smell have made things worse for Zimbabwean hence the obtaining situation we find ourselves in, not only knees deep but almost drowning and suffocating. These rotten eggs with their dominant pungent and unpleasant smell have been milking the country dry, busy lining their pockets feeding on their ill gotten wealthy. Their evil deeds characterized by vice, corruption, looting and plundering are the root cause of our suffering! Surely how can a blessed country like Zimbabwe be in the muddy waters with the povo living in abject poverty, graduates and highly skilled personnel turned into street vendors drinking raw sewer and living in dilapidated houses. Its all because of these rotten eggs.
I'm a simpleton so neither bootlicking nor singing for my super but calling a spade a spade, period! For far too long we have allowed these rotten eggs to loot and plunder our resources right in front of our eyes. For far too long we adopted the stupid notion that hear no evil, see no evil and talk no evil forgetting that evil only persist when the good ignores it! Was it God's plan, I wonder! November 2017 will go down in history as the greatest month and the critical turning point for Zimbabwe. We all know what happened then but to sum it up the good eggs realized that the root cause of our suffering wasn't curse at all, wasn't the imposed sanctions, wasn't the western countries but the rotten eggs amongst ourselves and the only salvation was their removal, never mind the means!
We all know the lavish and glamorous lifestyles of these rotten eggs, characterized by extravagance shopping sprees, buying offshore mansions, building hotel like houses, driving expensive cars, drinking expensive exotic wines, buying expensive shoes and jewellery, drinking super purified bottled water and I'm sure moving around with air fresheners! These rotten eggs were and are still in our midst, be it the ordinary crook in the street, the highly corrupt government officer or highly ranked politician. Think of the corrupt ZIMRA officials, the corrupt police officers add the super corrupt politician! Surely that's a recipe for total disaster. So dire was the situation that plenty people currently in high offices got fake qualifications. Yes people who cannot even read or write are proud owners of the sacred cap of knowledge. Shame on us, God forbid.
Enough of the recap. Love him or hate him but I strongly believe ED is what Zimbabwe needed most at this crucial time and save the sinking Titanic! Yes tough decisions come with a price. I can see light at the end of the tunnel. Rotten eggs are being taken out. The root and branch shakeup of the police, with the disbandment of the most corrupt traffic, minerals and border control sections is a good signal. The appointment of technocrats within critical government portfolios especially those of finance and mines is surely a masterstroke. Yes these two gentlemen, Ncube and Chitando are truly sweeping clean, not putting the dust under the carpet but into the dust bin. Tough monetary decisions are are being pronounced and critical interventions being undertaken of course like that life saving injection comes with a short pain! We can't expect a miraculous healing, hence the need for sacrifice.
I was very impressed by the reading that one gold milling centre was closed by non other than the minister himself, having visited and seen for himself how these milling centres are cheating and prejudicing the government. I once made a report of how this milling centre had become a hub for gold externalisation, a nerve centre for corruption and tax evasion to the then ministry officials only for me to end up being victimised. It is high time operations of these milling centres be revisited if Zimbabwe is to get the true value of its gold. This blitz must also be extended to the diamond, platinum and chrome sectors where there is a lot of chicenary and under declaration of actual output. Our minerals have the capacity to sustain our economy only if they are well managed. There is urgent need to weed out all the rotten eggs within the mines and minerals processing sector. Honestly we can't sit on our hands praying for God to do something when we are already blessed. Zimbabwe needs to derive the highest value out of it's resources for the benefit of all not just a few corrupt individuals and to achieve this no one no matter what must be above the law.
Please let's all put our political differences aside and rally behind this new dispensation! Let's all keep the ball, focusing on the goal and unequivocally defending our sovereignty!
Arise and shine
Munya Shumba
Source - Munya Shumba
All articles and letters published on Bulawayo24 have been independently written by members of Bulawayo24's community. The views of users published on Bulawayo24 are therefore their own and do not necessarily represent the views of Bulawayo24. Bulawayo24 editors also reserve the right to edit or delete any and all comments received.