Opinion / Letters
Mr Gambakwe, Nomathemba wants to know where Albert Matapo is?
23 Aug 2021 at 21:13hrs |
Views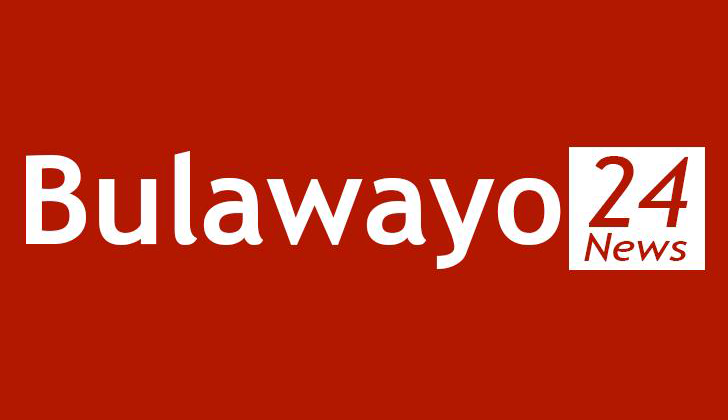 Dear Mr Gambakwe,
I hope I find you well Mr. Gambakwe and that you are recovering from the Covid 19 virus that nearly took your life. We thank your ancestors for refusing to let you in so early in their eternal kingdom; There is no hurry to go there and re-join them whatsoever.
This is a short letter sir; I do not want to waste your precious time with some trivialities of our Zimbabwean politics. I took great interest in Mr. Albert Matapo who was promising to liberate us from Zanu government. He had a plan on how he was going to remove Mnangagwa from power and was going to lead from the front without guns and without any use of force. We suspected it could be that there are security big persons behind him who sent him to wage a war against Zanu PF externally. I believed his planned details; for some reasons or perhaps out of desperation, citizens can believe anything. Me included.
Beginning of this year I asked you Mr. Gambakwe where Comrade Albert Matapo was as he was loudly silent from his briefings that we followed eagerly in your social media platform. Comrade Matapo told us he had a grand and a great plan: he was to collect signatures from citizens across ethnic divides and race divide using agents he had recruited underground.
One of the agents he recruited was one from Dete, Matabeleland North. However, this agent was arrested by the Zanu CIOs when he was found in possession of 4000: the whereabouts of this agent remain a mystery: very disturbing and a cause to be concerned about. Matapo never told us exactly what transpired; there was no response that gave adequate answers to his disappearance.
I was one of the people in the region who aired disapproval and Matapo's insensitivity of recruiting people in Matabeleland to undertake such dangerous exercises considering the genocide activities that took place mostly in Matabeleland North. I remember saying: it would make sense to collect those signatures in Mashonaland regions since 80% of the population are of Shona ethnic group instead. This would remove imminent danger from the people who are still nursing wounds and emotional scars of genocide nature.
Mr Gambakwe, I continue to insist on my initial question of January 2021. I asked, where is Comrade Albert Matapo? He came out of his slumber guns blazing at me. I am asking the same question once more: Where is Comrade Albert Matapo? We have not heard from him the past 8 months. Let me clear out a misconception Mr. Gambakwe once more: Asking the whereabouts of Comrade Albert Matapo is not that I am poking fun at his silence. I want to openly highlight and lay bare the dangers of following pseudo liberators who come to us disguised as genuine liberation organisations to remove Zanu PF for us. In retrospect they could be implants of Zanu PF regime.
Was Comrade Matapo an implant of Zanu PF or some underground disgruntled ZDF army commanders operating externally under the guise of Albert Matapo? It is not the first time we have been sold a dummy by the fly-by-the-night freedom fighters: Pastor Evan Mawarire, we are told by Jonathan Moyo, was a recruit of Emmerson Mnangagwa. Pastor Mawarire never disputed these allegations from Jonathan Moyo till today. Asking this question once more is to sensitize the citizens of randomly joining organisation without due diligence whatsoever: It can be dangerous.
Please Mr. Gambakwe, ask Comrade Matapo to come out of his hibernation and brief us on what stage is his liberation strategy. Please tell him, Nomathemba wants to know where he is and how he is doing under these unprecedented times of Covid 19 global pandemic. Is he well? It can also be that he rudely discovered that he cannot continue with deceit and sustain it for a long time?
As I said it is a short letter. Sure, it will be read by many: it serves the purpose to inform the citizens about the dangers of subscribing to "liberation movements" without due diligence. I learnt my lesson too with the same person Albert Matapo. I remember how I was glued on my mobile phone each time Matapo made his briefings on Gambakwe media (his oversized spectacles filling his face) the stages of his revolution; will be bloodless. It is not funny! With Zanu kutamba wakachenjera.
Today we watch George Charamba unpacking Hopewell Chinono. We wait and see how the painful single story unfolds itself.
Wishing you a quick recovery Mr. Gambakwe.
Best regards,
Nomathemba
p/s in Matabeleland, some men want to call me Nomagugu. However, I prefer to be called by all three names, I find them all beautiful names indeed: they can be used interchangeably.
Source - Nomazulu Thata
All articles and letters published on Bulawayo24 have been independently written by members of Bulawayo24's community. The views of users published on Bulawayo24 are therefore their own and do not necessarily represent the views of Bulawayo24. Bulawayo24 editors also reserve the right to edit or delete any and all comments received.