Opinion / Letters
Petition to The Minister of Primary and Secondary Education
29 May 2023 at 22:58hrs |
Views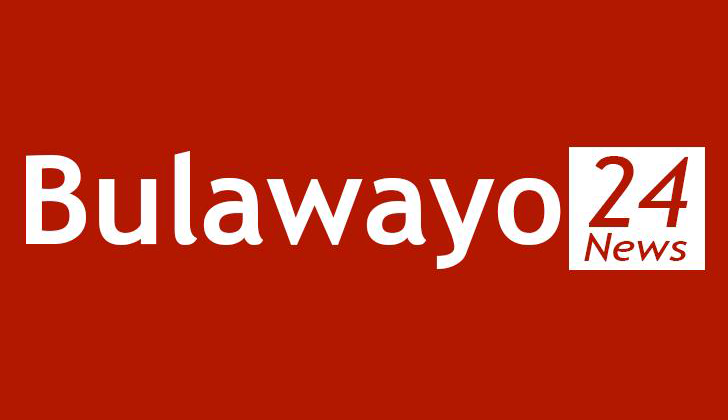 Editor please publish our petition to the Minister of Primary and Secondary education for our pupils are not attending school due to the interference of powerful politicians who are protecting a violent and abusive teaching couple.
Murowa School
P O Box 251
Zvishavane

23 May 2023

Petition to The Minister of Primary and Secondary Education

We, parents/guardians of pupils at Murowa School petition your office to urgently act and resolve the impasse between the Zvishavane district education authorities and us in a matter involving a teaching couple at Murowa. The district officials have for far too long ignored our pleas to bring sanity at Murowa School where the environment is not conducive for learning as our children are exposed to bullying, gender based violence, public fights, use of foul and vulgar language and bites from vicious dogs right at the school.

Our children are traumatized by the level of bullying, violence, fighting and abuse they are exposed to at school and are now masters of foul and vulgar language which they copy from these teachers. These teachers fight in full view of pupils using dangerous objects as knobkerries and stones. This can happen even in classrooms or at assembly. The couple's children also join the fight bringing more weapons endangering our children. During these fights unprintable vulgar words are traded amongst the fighters and the couple's sons accuse the father of having cheated to obtain his academic certificates. Obviously, this results in loss of confidence by the pupils to the teacher. To safeguard the lives of pupils the headmaster send all the pupils home meaning loss of learning time and teachers being paid for work not done.



The insatiable appetite for violence and emotional abuse by these teachers dates back to the early 2000 where in one incident the couple beat the then headmaster and kicked him out of his allocated house, the house which they still occupy. In another incident the wife wielding a knife chased after a male teacher threatening to cut him into pieces. In another year the couple fought with a parent right at the school. Fellow teachers are not spared from the wrath of this couple as they are always insulted and demeaned publicly. The bullying couple boast of massive support and protection from higher offices and powerful politicians hence they are "untouchable". The couple is always absent from classrooms fixing their kombi or away in town claiming to be visiting higher offices. They claim that they commit themselves fully because of the paltry salary they get from the government. The moment they get back to classrooms they start quarreling and fighting. This has been happening for many years, and we as parents demand their immediate transfer from. the school for it's our children who are suffering instead of learning.

In March 2023 we wrote a letter to the education authorities in Zvishavane copied to other government departments demanding the immediate transfer of the couple. On Monday 8 May 2023 the parents resolved to withdraw their children from school and that's when the DSI and other government officials visited the school and held a meeting amongst themselves. In the post meeting briefing to the parents the DSI said they were removing the couple from the school immediately which did not happen as the couple is still at the school and now threatening teachers and parents with unspecified action and legal law suits. The presence of heavily armed police at the school is testimony as to how powerful and well connected this couple is. We, the parents are now under seige from this bullying and most powerful teaching couple in the world. So powerful that even their superiors tremble at their feet. Why can't the police arrest the man for beating his wife? Are teachers allowed to fight at school in full view of pupils? Is this couple above the law? Why has the ministry of education authorities ignored hundreds of complains raised against this couple? What example are these teachers showing to our children, that women are "tasteless prostitutes" and punching bags?

Teachers and pupils are transferring enmass simply because of the conduct of this well protected teaching couple. Currently, the school is operating with no School Development Committee as all the parents/guardians have turned down nominations in fear of this couple. We really wonder why politicians are sacrificing our children's education by condoning such an unbecoming behaviour and conduct by teachers who are supposed to be role models and why the ministry of education authorities are so keen to ignore our pleas in a case that tarnish the image of the government.

We reiterate our position that of the immediate transfer of the violent abusive and non committed teachers from Murowa. Our children deserve better and our schools must be manned by committed teachers not boxers and masters of vulgar language.

Traditional leaders, village heads and parents/guardians of pupils at Murowa School Zvishavane district hereby endorse this petition.

Cc
Provincial Minister
President's office
Ministry of public service
ZACC Midlands
ZRP Officer commanding Zvishavane
ZANU PF Provincial Chairman
DA Zvishavane
RRDC
Chief Mazvihwa

Source - Parents/Guardians - Murowa School
All articles and letters published on Bulawayo24 have been independently written by members of Bulawayo24's community. The views of users published on Bulawayo24 are therefore their own and do not necessarily represent the views of Bulawayo24. Bulawayo24 editors also reserve the right to edit or delete any and all comments received.