Opinion / Letters
Open Letter to Professor Jonathan Moyo
28 Feb 2014 at 07:57hrs |
Views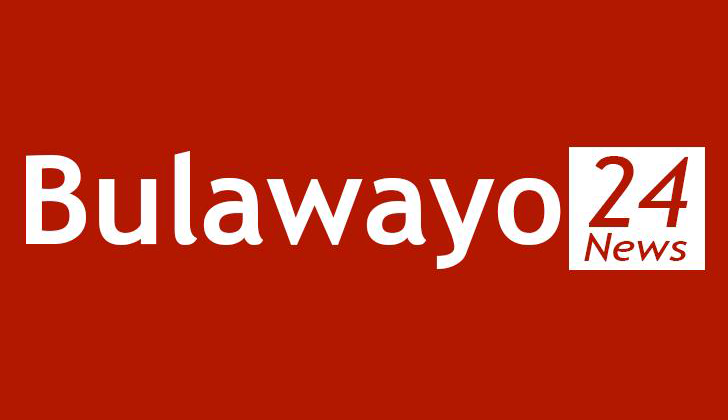 REF: 'BY CLOSING BOSTV WHOSE INTERESTS ARE YOU SERVING?"
cc. Hon. Minister of Sports And Culture
Dear Sir,
The TV loving people of Zimbabwe are angry. They are livid with indignation over your ministry's decision to close down BOSTV's free to air channel. But it is the millions of young people who are completely outraged and disappointed. And they are the very people who fill the ghetto suburbs, peri-urban and rural areas of real, ordinary Zimbabwe where the future of Zimbabwean elections will be decided from. They are the millions of unemployed people who chose to cast or withhold their precious vote that brought you back into sweet power in a one party government. They are the very same who chose to remain in their country, toiling and struggling in the absence of solid proof of ever finding rewarding jobs, proper health care or higher education that leads to a better life. These are the ones that have remained loyal to this county even when millions of their wealthier compatriots fled at the first sign of national heartache.
We are the very same people our nation is counting on to labour and produce miracles in the engine room of our national economy. And to that end we have truly acquitted ourselves. Working hard and innovating in the harshest economic conditions, we have exceeded expectations by being economical active in the absence of significant government youth handouts, such as is common in other countries like South Africa. And as the young working people of Zimbabwe, we have managed to turn our nation's economic wheel, playing our patriotic part without huff or puff in the harsh negative economic environment. We have done all this, knowing fully well that they are those among us who will hardly lift a finger in their whole lifetime. These are our peers, the privileged children of many government officials and parastatals, who we hear fly out of the country at will, pampered with the numerous enviable trimmings of wealth and luxury we could never dream of. We hear they travel to study at the world's most prestigious colleges and are attended to by expensive specialist doctors in their state of the art hospitals scattered across the countries, we are told are our nation's antagonists. We know about this but we did not become angry for we actually accepted that such is life, it is unfair.
But we became angry when we heard that you had closed down BOSTV. We couldn't help ourselves, because we had already been upset by the news that a handful corrupt management had been allowed to run down ZBC, the very heart of our nation, leaving us without viable television and radio stations as if we had been left behind in the 19th century.
This television loving young generation of Zimbabweans is terribly upset. And we do not need to be attached or related to BOSTV to be such. Infact we are angry at government and your ministry in particular, because such action means you seem to have lost touch with the reality of life in real, ordinary Zimbabwe. As we meet in the dusty or muddy streets of our poverty afflicted suburbs, plunged in continual darkness or eerie quietness because of incessant power cuts; we cannot understand why our people centric government would close down a promising television station that had become a positive success story for a government that promised much but is struggling to deliver.
Cde Minister Sir, in the real Zimbabwe, away from your government air-conditioned offices and the trappings of power, where, we the people live from hand to mouth and every house seems to sell something by their gate. Where the majority of people are self employed but without a guarantee of a steady, predictable income, unlike government officials who can make a decision whose result won't affect them, many young people had turned to the Arts for their survival.
The arts had become their means of survival. As you may know unlike most industries dependent on scarce foreign investors for their livelihood, the artist among other few things requires talent to begin achieving his or her potential. And like the diamond, gold or platinum mines we so dearly protect as a country, the young people of Zimbabwe had realised that their abundant God given national talent, so neglected for so long, even by previous governments, could lead them to the new Zimbabwean economy recently envisioned by Honourable Chinamasa, Minister of Finance.
Very recently an arts renaissance was flourishing in Zimbabwe, and for the first time in the history of Zimbabwe, the arts where becoming a proper industry. And BOSTV was playing a big part as one of the mastermind of that renaissance. That station had become the integral and indispensable outlet that showcased the renaissance of the Zimbabwean arts industry.
While on the other hand, other contributing factors such as the eye-catching actions of Delta, one of our biggest local companies that lives, breaths and earns its profit in local Zimbabwe, who splashed USD$300 000 on a single night's performance of a foreign music group, P Square, propelled the growing arts industry into action.
Fortunately, that obscenity of wasting precious national resources on foreign artists over local ones did not stall nor stagnate the momentum of the local arts movement but was a serious, loud wakeup call that reaffirmed that the arts were not a dinner joke anymore but a serious international business worth pursuing. Today every Zimbabwean suburb has its own several music or video studios. And as a result, our people both young and old were busy working day and night with the hope of showcasing their talent and productions to national and international audiences through BOSTV. Do not be deceived Cde Minister, BOSTV was not one of those errant pirate stations diminishing our national value or sovereignty, but it was one of the few feel good stories that were causing the Zimbabwean dream to become a reality to many compatriots. In fact it was becoming a critical key in the equation structure of our local youth employment. In return for producing content that also markets our national brand and tells our own Zimbabwean story to the BOSTV international audience, our artists were beginning to earn a living through the resultant benefits of being on international TV. Such as well attended live shows, sponsorships or advertisement placements.
After a long time of haphazard television habits, our people were finally loyally following a Zimbabwean centric television channel for a change. People could relate to TV as they did with yesteryear ZBC ZTV. But should you refer comrade minister to today's ZTV; I am sure you will concur that if the state broadcaster had the temerity of paying its disgraced former CEO with outrageous amounts of annual DSTV subscriptions as part of his salary, then that should describe the state of ZTV. How can the CEO of a company choose a rival's product over their own, how bad was they own product? But to put it across more plainly, ZTV in its current state is painful to watch for anyone despite one political leaning.
Besides its old, uncreative and unprofessional programming, presentation or business model which sometimes insults the viewer's intelligence, a big sin in the television business, the erratic reception, showers and picture quality compel viewers to switch it off, watch DVDs or subscribe to DSTV. But if you can afford DSTV why would you bother watching a 1985 movie on ZTV when you have 74 other alternative high quality channels to choose from on your remote?
The truth is Zimbabweans were watching BOSTV. And switching it off is either being so out of touch with reality in real ordinary Zimbabwe, or just outright cruelty. And both characteristics are not qualities associated with a government that wants to court the people for another mandate. Nevertheless, defending the decision by saying that the station violated their license stipulation is very insulting to a nation with a literacy rate of 98%.
How many national wrongs has our government left unpunished. For example, does the government not allow the known culprits of Salarygate or Asiagate to drink tea and biscuits in their north of Samora houses or gallivant with their designer clothes playing an afternoon's round of golf when the stench of their plunder and corruption disturbs the land? Could BOSTV's license not have been renegotiated in light of the positive impact the station had brought to our nation's economy? Does BAZ not serve the interest of Zimbabwe and did it not see the good work that the station was doing for the country? Anyway who really benefits by the closure of a constructive free to air Zimbabwean channel that was rebuilding our national brand which had mercilessly suffered at the hands of our detractors for many years?
I noticed that before it was closed, BOSTV was airing adverts from Portuguese speaking countries as well as other foreign markets. It appears they were bringing in money into the country, right? By closing the most popular television channel in the country, did the authorities not passively push our people towards the next best only alternative, DSTV? Are the responsible authorities working to promote the interests of DSTV? Because how else can we explain how our national institutions are always so quick to promote DSTV as if it's an essential national service.
For example, recently the institution tasked with leading and growing our arts industry presented cash and a DSTV decoder as prize money for their NAMA Awards? Why does ZTV switch to a DSTV channel that promotes a new DSTV decoder when it loses its transmission signal? The revolutionary Herald or Sunday Mail are also guilty of always promoting and advertising DSTV for free in their publications like they are doing a national service. What is sad to note, is that whereas while we as a country are throwing away precious billions of rands a year in DSTV subscriptions to the South African company, that benefits the South African company and the South African Economy, BOSTV was bringing in hard cash and recognition to the Zimbabwean brand and artists.
Since it has made a killing in Zimbabwe, what has DSTV ever done for our local arts industry besides laugh all the way to their South African banks with Zimbabwean money? Does DSTV promote our local music, films or content? Will it play Jahprayzah's music videos the same way BOSTV was doing every single day? Will it promote Pah'Chihera the same way BOSTV brought her and other artists from oblivion to international spotlight? Does DSTV promote our Zimbabwean brand like what BOSTV was doing so that our tourism industry can grow and the world knows that Victoria Falls is in Zimbabwe and not in South Africa as some foreign tourism players are presenting it as a South African product and destination?
Yes Supersport is involved with our football, but what real benefit has it brought our teams and football besides providing Supersport with our quality football content bought for a pittance.
Who really benefits by the closure of BOSTV? It certainly doesn't look like Zimbabwe, my country.
These are the same questions the Nigerians asked themselves when DSTV came to their great country. Being the proud and patriotic people they are, the Nigerian people did not fall for DSTV the way we have done here. Infact they stuck with their locally produced content from Nollywood. DSTV had to go out of its way to create new channels that catered for Nigerian demands, and walla! The Africa Magic Channels. It was only then did the Nigerians start buying into DSTV. But even now DSTV does not have it smooth sailing there, it has to appease and placate the Nigerian market that is why Big Bother Africa will always be won by a Nigerian or have a Nigerian presenter or feel. Our Nigerians brothers and sisters believe in their national identity, in a manner we ought to emulate as Zimbabweans. These are the questions that your Ministry should have asked before switching off BOSTV. Will DSTV help us lift the sanctions? Will it help us fund the warriors? Will it export our Jahprayzah's, Killer T's, or Winky D's? As it stands, DSTV will not celebrate with us our independence day nor our President's Birthday nor will it mourn with us our national heroes when they fall but a station like BOSTV would most probably had.

So by shutting down BOSTV whose interest do we serve as a nation? And from where I am sitting or standing they certainly don't appear as Zimbabwean interests.
Cde Minister Sir, your ministry and government as a whole exist for the sole purpose of serving the Constitution which serves the interests of the Zimbabwean people. In his Inauguration speech, on the 22nd of August 2013, His Excellency said some profound words which immortalise the purpose and service of government.
He said " I stand before you as now a sworn President of Zimbabwe. My mandate comes from the just ended election which my party won resoundingly.
But there are key truths that come with that victory, which come with that honour. The peasant, who cast his vote on July 31, created my victory and thus made a portion of my Presidency.
He or she did not cast that precious vote in vain, did not repose it in us without expectations of a good, deserved return. Similarly, the unemployed youth who cast his vote did so amidst great expectations. He, too, moulded my Presidency. He, too, claims it. It must work for him, deliver to him.''
The President also said ''I am the instrument of his dream. The self employed, that small man and woman always struggling on the margins of the formal economy, he or she, too, has expectations, great expectations at that. So, too, are those who did not vote for me, those who voted for other parties. They have hopes and expectations which must reside and repose in my Presidency.''
Honourable Minister, I am that small man working day and night on the fringes of the formal economy. But I am not alone, there are millions like me who need a functioning television channel that reaches the whole population. Infact if it goes beyond our borders the better. Moreover, we could do with a few more television channels like BOSTV. But since that maybe asking for too much, we asking that you allow BOSTV to function so that we can earn a living to sustain our lives. We have wives, kids, dependents and a nation that is counting on each and every one of us to contribute to the Zimbabwean dream. Today we may be known as the upcoming this or upcoming that, but that is what they once called Oliver Mtukudzi as he walked his life's early journey. But today he is known as the living legend, whose birthday is celebrated by the world. Today he can walk into any office in Africa, and be received with respect. We too, are in his mould, despite our humble beginnings.
As a father yourself Sir, I implore you to understand that countless young people with dependents were gainfully employed by working in conjunction with the station. BOSTV had become our medium of reaching millions of Zimbabweans who would then come to our music shows; buy our albums, films, art, bread, books and other products. As you know we have bills to pay too, some of them long overdue while others become current when the short month of February ends. The customers and clients who wished to work with us and pay us have started cancelling their commitments with us because they have nowhere to showcase their product. I am sorry to say this but to expect ZTV to fill that role is asking for too much. ZTV or radio has long been plagued by the error of not considering material outside of Harare, or from little known artists. Getting ones material played on their stations is a long tedious journey that sometimes involves kick backs and mountains of patience. I know a lot of artists and producers who have unsuccessfully tried to get their material to play on ZTV. And I am one of them. Even with a film that DSTV wanted to pay for, I thought of taking it to ZTV first and ended up giving up in exasperation. Moreover, even if they do eventually play the content, most of our people have stopped watching the station for their varied reasons including the fact the best way to watch ZTV is by watching it on DSTV which unfortunately is out of reach for the majority. In its current state, ZTV has lost its yesteryear golden appeal. And some people would rather watch DVDs which for the artist is another headache. But maybe things could change if it could broadcast as a free to air channel like other satellite stations.
As a film maker, musician or artist when the President in his inauguration speech said, " the time has now come for us to extend our dominion to all those resources which the Almighty has been so generous enough to give. That is the next revolution whose first step is this administration, this new government''...
This meant that we had a right to earn from the fruit of our God given heritage. For us in the arts industry, this did not just mean the gold mines or the wildlife in our national parks; it also meant, earning a living from the sale of our music and film DVDs. We certainly do not understand how your brilliantly staffed ministry with some of our nation's brightest minds can ignore piracy as if it is a normal thing. Does a vice become a virtue because it has been allowed to become commonly spread? If a lot of people became rapists or homosexuals would we allow them that to become the norm? Homosexuality has become accepted as normal in many countries of the world but have we not stood against it with the very might of our national existence? If we cannot argue against piracy certainly we shouldn't argue against rape, homosexuality or other ills. To do that is hypocrisy at its worst.
As artists we have been rendered hopeless, destitute and poor by piracy. Piracy is pure theft. And it is a crime. It is a crime that robs artists of a livelihood. This crime is worse than other crimes because it not only robs the producers of their expected returns but also contributes to the distortion of the national information distribution. And the effect of piracy is felt in how the nation behaves thinks and votes. When other countries sit in front of their television sets in the evening, they do so with a national consensus on the kind of information they consume at one certain point in time. This allows the nation to think behave and act in diversified unison, working from different angles to achieve the same goal. But because of piracy, the information that we consume as a nation has become so distorted that it is not a wonder why we have lost sense of our national identity, values and dreams. When our women talk like the Nigerians and our youths talk and behave like the Americans then we are nation in serious trouble.
As a serious educated people we cannot allow piracy to continue one minute longer. And it is your duty Sir to provide leadership against this crime. It is common knowledge that our government lacks the political will to rid the country of this crime. But we live in an information age, where wars are fought, profits made, losses incurred and governments installed or toppled by information. But your ministry allows piracy to control the precious resource of our nation's audio visual information. In this country who doesn't know where the nerve centre of piracy is? Where the source of all the discs that litter our streets come from, but what puzzles many is why the brilliant ministry does not act. I hear in South Africa piracy carries a fifteen year sentence and is considered a serious offence and no wonder their arts industry has flourished. In developed countries piracy is as serious as rape and stock theft is here.
Piracy is the enemy of all Zimbabweans. The ones that benefit from it are the thieves that run it and our neighbouring country who own the satellite station we send billions of Rands to every year in TV subscriptions in the absence of our own viable Arts industry.
If our President were to issue a strongly worded message against piracy, who would try and sell their pirated discs in the streets the following morning? Who would even dare?
Without piracy we can earn a living. We would move from the fringes of the formal economy, into the real economy. Our joy would replace our anger and we would cheer as we did when you were appointed minister. For we knew that you previously had been the catalyst that had transformed our local music and we know you have the capacity to change the visual industry. We are willing to do our part, to tell the Zimbabwean story but we are asking you to do your part and enable us to earn a living as we do so. Please Sir, save us we are dying.
We do not want to earn a living by selling our souls like those that sought for fame and fortune by doing the unthinkable. Some of our compatriots have demonised their country for the cursed 30 pieces of silver. They have done what no American, British or Nigerian would do on their worst day; to speak bad about their country in a foreign land.
We REFUSE to turn our microphones, pens, dance, fine art, theatre and cameras into weapons that destroy the land of our mothers and fathers.
We refuse to burn ourselves in the street so as to cast a dark cloud on our country and equip the foreign enemy. We refuse to emigrate and become economic refugees; we wish to work in the land of our fathers. We only wish to toil for our honest day's wages. We need a television station like BOSTV.
We need more like it. And we cannot wait until 2015 when ZTV goes digital, for we need to eat and drink today in the present
. We need you to show us the greatness of our government by stooping so low and respond to the appeals of its most lowest and common citizen.
I am a film maker. I am Sydney Mataro. And I love my country.
Source - Sydney Mataro
All articles and letters published on Bulawayo24 have been independently written by members of Bulawayo24's community. The views of users published on Bulawayo24 are therefore their own and do not necessarily represent the views of Bulawayo24. Bulawayo24 editors also reserve the right to edit or delete any and all comments received.