Opinion / Letters
A second letter to all women in Zimbabwe in preparation for the grand boycott!
14 Feb 2015 at 17:56hrs |
Views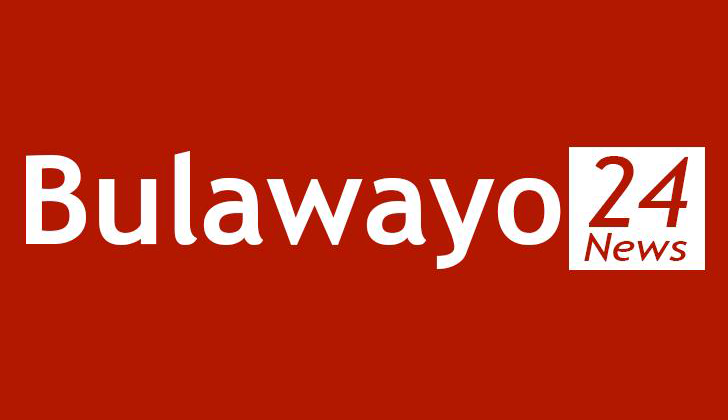 "Passive resistance"
Dear Zimbabwe Women of all ethnic societies,
As we slowly and surely approach the international women's day of the global village: the 8th March 2015, I would like to remind you once more about the grand boycott that we shall all start ceremoniously on the 8th of March. We are all clear about the reasons why we have to make this famous boycott: We are also clear about the objectives why we have to make this passive resistance a success. It is not easy to be part of this grand "passive resistance." It is the most challenging thing we can do as women of Zimbabwe. But tell me what the alternative to this life is? We are all in this together? I am in the Diaspora and I wish to come home and contribute to the development of Zimbabwe. In Zimbabwe, I want to work hard like all other well wishing democratic Zimbabweans to make sure that there is bread for all children of all ethnic groups. Give this thought for a moment dear Zimbabwean women, if we sacrifice for a month and bring this regime down we are going to have it better after the government of Zanu PF has gone from the corridors of power. God will hear our cries and bless us with a progressive change of government different from Zanu regime. We just have to brave it and give change of government a chance. This is our moment! Dear women of Zimbabwe let's make history in our life time and send the despot packing.
I am sure you got it right; it is not advisable to take to the streets to fight the Zanu regime because they will harm us considerably. Passive resistance has worked in most countries and we want to use this non lethal tool to bring down the rot regime of Zanu Pf. Please stay home for the whole month of March. Do not take to the streets as you will be harmed. We shall ask many other women of other countries in the global village to demonstrate with us in spirit and to be with us and make vigils on the 8th of March in remembrance of our plight, our challenges in bringing up families with little or no assistance at all. Remember always that we women of Zimbabwe deserve better than the life we are living at the moment weather you are at home in Zimbabwe or in the Diaspora.
Introspection:
In most progressive countries women have done well. Just to mention a few, we have Chancellor Angela Merkel of Germany, who is alo respected democratic leader in Europe, President Michelle Bachelet of Chile, and President Dilma Rouseff of Brazil. Mrs. Clinton is weighing her options of becoming the first woman President of USA. In Africa we have the President of Liberia, Mrs. Sierloff Johnson; in Central African Republic we have Catharine Samba Panza as President. We have top executive members of big companies performing their tasks at par with their men folk. Ms. Thokozile Mkwananzi is a star in her right, working for a big company: Nissan in USA. Bulawayo should indeed recognize her contributions to the cause our citizens in need of educational assistance and the recognition of Chieftaincy in Mathebeleland. Dr. Lindiwe Chopamba is head of a corporate also in the USA. A brave young lady of Pakistan: Malala won the Nobel Peace Prize, a price she won out of absolute bravery. She will be role model for many girls in the generations to come. In Zimbabwe we have Noviolet Bulawayo who shook the world with numerous literature prices. We are indeed very proud of her. She is our hope for Zimbabwe, she will carry on that message we want to be passed on to further generations of girl-children of Zimbabwe. Indeed we have to celebrate the success of these women of the global village. We women must learn to appreciate the success of other women so that we learn how to appreciate what we have done ourselves.
But these grand developments elsewhere on women and their empowerment are not in Zimbabwe. We approach the International Women's Day with a very heavy heart, mixed feelings. The former Vice President, Mrs. Joice Mujuru was purged by women who serve patriarchal structures of our societies.(Grace Mugabe and Oppah Muchinguri) While she suffered this there was not a single sign of women demonstrating against this patriarchal brutality of Zanu PF against a widowed woman whose husband was the most decorated soldier in the country. At the same breath, Ms. Priscilla Mishihairabwi-Mushonga is facing the same axe from her boss, Professor Ncube. Again, no single woman in Zimbabwe has protested against this patriarchal brutality on the widowed woman. It tells us a lot how widows are viewed in our society: Inhlamba to say the least. (Culturally a widow is an insult) It would appear casual and normal for women to be used and abused and discarded at will by their male bosses in those institutions of power. Women of Zimbabwe please let's smell the coffee and work together. We cannot see our women brutalized emotionally, judiciary and physical and we look on without doing anything. Where is women solidarity? We seem not to be aware how much power we have in our hands if we worked together. Mrs. Mujuru's physical appearance was even mocked, she is ugly, her casual dress code in her own private home scrutinized and judged: (she was wearing a mini skirt! But she was in her home residence and very private.) Who does not know how opulent Mai Mujuru decently dresses when she was on duty as Vice President of the Republic of Zimbabwe.
Year 2015 February, fifteen years after the turning of the second millennium, Mugabe was talking to the press in Addis Ababa, having been thrust upon with an AU chairmanship; he says "women can never be equal to men." The good question is how many men in Zimbabwe share his disposition? It is not surprisingto us in Zimbabwe to hear a nonagenarian uttering nonsense in a world body like the Africa Union to a group of patriarchal, that Mugabe know too well, masquerading as social democrats, as a matter of fact they are all male chauvinists to the core. Evidence of this is that President Zuma of South Africa abuses most vulnerable women to marry himself every year it seems. We shall be told it is the Zulu tradition that allows him to marry as many women as he likes. It is dire poverty and lack of education that make these women go along with it.
To say women can never be equal to men show that Mugabe is now senile and since 1980, Zimbabwe was reduced to a moment of madness. This man is out of touch with the world that is developing exponentially, socially and economic. He thinks analog in a digital world. Does it surprise us then that men in Zimbabwe are seeking cure by having sexual intercourse with toddlers and girl virgins? Such utterances are jovially laughed at by men in the corridors of power. These powerful men will never liberate women, even in their maddest senses. They use women and give them false power in a patriarchal institution to serve them, but some women do not see this until they are brutally purged just like Mai Joyce Mujuru. Painful still for Mai Mujuru, when her husband was killed she came out loud, crushing dissenting voices that questioned the nature of General Mujuru's death and she was defending that institution that murdered her husband. Then politics is indeed a very dirty game.
It will be challenging to celebrate the international women's day of 2015. Let's look at the plight of babies, toddlers, children, young women, mothers and grandmothers in Zimbabwe. How many toddlers, young girls young women have been raped by sick men who are looking for the cure of HIV. How many toddlers have been raped by their grandfathers, uncles, cousin and all those close relatives who were given the hands of trust? How many girl-children have been abused by their own mothers? Recently over two weeks ago the Independent newspaper reported an incident of a five year old toddler who was sacrificed by her own mother for a train fare to travel to South Africa looking for those jobs. When the five year old girl started crying, shouting with pain, resulting from the penis penetration of the man, the mother, who was present in the hut where rape of a toddler took place, did not rescue her, she wanted the mission accomplished, she wanted that money. She waited there to see it to finish and demand the money she wanted from him. How do we explain all this moral decay to ourselves? Apparently the man was not satisfied with the sex with the mother but asked to go for the five year old to square the money he was to pay for sex. This is Zimbabwe for you in 2015.
We are approaching the international women's year indeed with a heavy heart. There are questions that linger in our minds: how did it happen in my own country Zimbabwe? How did it happen that a 22 year old woman from Mathebeleland North can take a knife and behead her child? Was she mentally ill? How does a woman dweller in a shanty sub-suburbs of Harare intentionally throws her child in the well and the child drowns and dies. She did that because the second man she married did not want her baby of the first relationship. How does a woman plan to give birth alone and throws the baby in the Blair toilet? How much does it take in a woman to abandon a nine year old girl-child at the market and the child becomes a street kid? All these are not isolated cases, but they recur time and again in the social media. We are becoming used to these cases and we no longer empathize with such cases any more but directly judge them: how evil. Sure, to ask all these beautiful morals! We shall never comprehend their mind set, why they did it. The bottom line is that Zimbabwe is in serious dire straits! The police state of Zimbabwe is all out to send these women to jail. It is never asked, why are the moral fibers in the societies decaying to unprecedented levels of the history of the people of Zimbabwe? What corrective should the government do to prevent such heinous crimes, below the pale? While we prepare ourselves for the grand boycott, please make sure there is enough food in the kitchens to avoid going out for shopping. Keep away from unnecessary danger created to harm us women. However we prefer that all nurses and doctors report to work as we are not fighting our own people. Three weeks is a foreseeable time frame that is practical and short and can bring change to our lives forever. Our reasons and objectives are clear:
Reasons for the total boycott: passive resistance
"Women and children are experiencing more acute poverty in Zimbabwe. The number of children suffering from malnutrition has risen to levels not recorded in the country's history.
Families headed by women are now very common and experience higher levels of poverty than those headed by men. Most Zimbabwean children are not getting even basic primary education. Educational structures have collapsed. Reintroduction of school fees has made primary education almost unattainable for most children, who cannot pay fees in foreign currency. The number of street children in all large towns in Zimbabwe has risen to unprecedented levels. The hardships of life mean mothers and fathers have become less sensitive to the basic needs of their own offspring. A nation with a street population of the magnitude we have in Zimbabwe cannot prosper, because the nation has lost one of its most vital resources: the children who are the future. People with mental and physical handicaps are not given the help they need. People suffering from HIV/AIDS in Zimbabwe are advised to have sex with very young girls and sometimes with babies, to rid themselves of the disease." Young girls: as young as 13 to 14 years are sent for early marriages to alleviate hunger in most rural areas. Boys are now preferred to go to schools than boys because of bare poverty in woman headed homes. Girls will still forfeit schools if they are on monthly periods because they do not have simple sanitary pads. Food insecurities in most parts of Matabeleland and Midlands are not addresses by the government, it's done selectively, given to those they think they support Zanu PF. The systematic killings that happened in the early 1980s where by 20,000 people of Mathebeleland and Midlands perished, the brutal execution of the farm invasions of the year 2000, the Murambatsvina of 2005, and the brutal killings of the 2008 elections time that saw thousand lose their lives using the killing code: Mavotera papi? Dear women of color these are our genuine objectives why we want this regime to go. Further the First Lady of the land has amassed wealth using diamond returns and has multiple farms, and she has of late made 200 families homeless in Manzou area just to put animals in the area. This should irk us all dear women and girls to do something, we cannot watch this crazy bioscope on our midst and look on. We are not protected by this government at all, our young women and girls are raped, every 90 minutes, a young girl or young woman is sexually assaulted by sick men who think they can cure AIDS by raping virgins, thereby infecting them further with the deadly virus. This Zanu government is patriarchal; you know how Mai Mujuru was ripped of her post as VP. This is evidence of how women are used, abused and dumped when they do not need those women anymore. (I am not condoning faults in Mai Mujuru, I am looking at her as a woman, and how she got used and abused by men in her party) There is no water, no electricity in most towns and cities of Zimbabwe, if at all very unreliable. If there was water, raw sewage will be running right inside the most densely populated townships in all cities of Zimbabwe, and children will be playing in the mud sewage! Unemployment is running at 90% of the working group margin. Companies are relocating to their countries because their Zimasset is unsustainable to make business. Flood victims are left on their own and unattended by the government, instead whatever donations that are done in their name, the goods and money are looted by disgraceful officials without shame! Hundreds of young people have drowned or attacked by crocodiles and got eaten by trying to cross the Limpopo River seeking better life in South Africa as cheap laborers. The economy can shut down anytime now as the government has not clue.
I therefore ask you women of color to prepare for this boycott by stuffing our kitchens with food so that we do not need to go out during that time to the shops for shopping, you will be shot by a desperate regime that is brutal, and you know this. Keep out danger and stay home.
Objectives: our passive resistance
We are tired and angry and something must be done to alleviate suffering in our land. The situation in Zimbabwe cannot go on like this. We wish ourselves a good government that will guarantee us good living conditions for all citizens without fear of tribalism and racialism, as summarized below:
Respect women and men as equals, in accordance with the 1948 Declaration of Human Rights. Honor and respect the rights of children. Stand up for the rights and liberties of women, women's protection, women's sexual independence and self-sufficiency. Eradicate all forms of violence against and exploitation of, women and girls. End the exploitation of domestic servants. Make women and girls aware that health and education are basic human rights. Campaign against the sexual abuse of children and babies; sex offenders who pass on the disease HIV/AIDS should be treated as criminals. Their crime is a crime against humanity!
Prosecute pedophiles and make Zimbabwe safe for children of all ages. Find the means to care for people living with HIV/AIDS. Develop programs to combat malaria, diarrhea and other water-borne diseases. Promote supplementary feeding programs for children in urban and rural schools to alleviate hunger in growing children. Develop programs that reduce child- and infant-mortality rates Develop the concept of compulsory lavatories in rural areas to improve hygiene, thus reducing water-borne diseases. Make clean water available equally in cities and rural areas. Provide compulsory and free primary and secondary education for all children of Zimbabwe. Promote the advancement and economic empowerment of women and girls.
Fasting!
During the boycott time the whole of March starting from the 8th of March, the International Women's Day, women will be asked to fast. God will hear our innermost prayers if we give up that, what makes most men tick: sex. Usually when people fast they give up what they like most. In this case we ask all women of Zimbabwe to give up conjugal rights of the bedroom with our spouses. We kneel down and pray that we can bring change by small things that people can consider very insignificant: "passive resistance." Even passive resistance can bring change, it has happened before in many other countries; let it happen again in our lifetime done by us here in Zimbabwe.
Please be on the watch out for information every week until the 8th of March 2015 on Nehanda Radio. In the meantime please do stuff up the kitchen with food so that you do not go our during the boycott days! We mean business it is not a play in the garden, we are serious! Enough is enough!
Ndini Chirikadzi chenyu
Yimi Ugogo omncane
Yes we can!
Nomazulu Thata is a political activist who resides in Germany. She is a senior member of the party Zunde: the Deputy National Chairperson. This call to boycott is a call to all women citizens of Zimbabwe of all political parties and non political oriented persons, it is therefore nowhere in conflict with her party Zunde position and aspirations. She can be contacted on: nonzwakazi.fezi@outlook.de

Source - Nomazulu Thata
All articles and letters published on Bulawayo24 have been independently written by members of Bulawayo24's community. The views of users published on Bulawayo24 are therefore their own and do not necessarily represent the views of Bulawayo24. Bulawayo24 editors also reserve the right to edit or delete any and all comments received.