Opinion / Letters
Dear President Zuma
21 Apr 2015 at 12:39hrs |
Views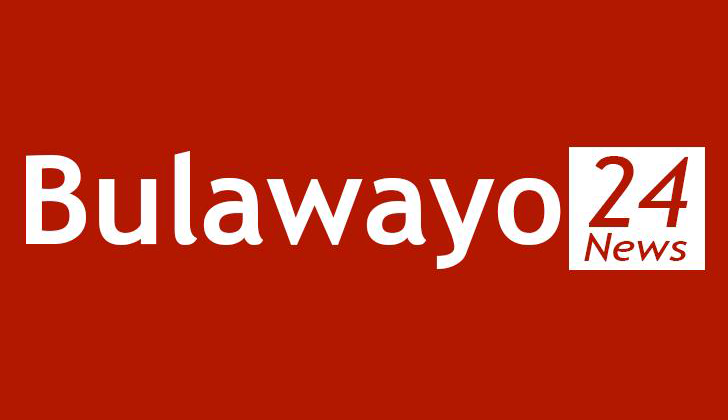 To President Jacob Zuma.
Your Excellency
I hope I find you well from attending the Imbizo in Kwazulu at the behest of King Goodwill Zwelithini.
It is indeed a great honour to address you as a fellow leader and African. It was disheartening to note that you were let down by your intelligence system in flagging the resumptions of Afrophobia from 2008. It brings into question the role of your internal security and intelligence systems as this problem emanates from 2008 and should have been addressed root, trunk and branches.
As an African President and brother in arms I still note with alarm the recurrence of violence against foreigners of African origin. If the truth be told sir this is a grave indictment on your ability to manage , control and eliminate hate speech. The generality of South Africans should be educated that independence came at a high price for its neighbours.
Samora Machel died on South African soil in pursuit of your independence. Many SADC countries ( formerly called Front Line States) took in many South African refugees and freedom fighters. South Africans do not live in isolation from the rest of Africa. Is South Africa like the North African having an identity crisis. From which basis can they divorce themselves from the rest of Africa being Bantu people. It is rather impossible to differentiate a Zulu from a Ndebele.
On this point sir we rebuff any attempts at covering up the recent xenophobic attacks as horrendous and moment of madness. The people of South Africa sir need your wisdom in changing their curricular to reflect the history and connectivity between Bantu people from time immemorial. I believe sir it is rather prudent to introduce a curricular which historically gives credit to other African states in your fight against apartheid and white minority rule.
South Africa's independence and enjoyment of peace came at a heavy price including the apartheid regime involvement in Gukurahundi, delayed land reform, bombings, structural and economic sabotage against Zimbabwe. Sir let it dawn on all South Africans that Zambia, Angola, Lesotho, Namibia, Malawi and Botswana paid a huge price towards her well being today.
On that note sir we implore you sir to highlight these sacrifices openly and give recognition and credit where it is due. At this point sir let me take this opportunity to ask you to bring to order traditional kings who still harbour pangs of grandeur during the medieval era. Reckless statements from a person of authority should have a price to pay. After all authority comes with responsibility. Otherwise you run the danger sir of always fire fighting and in fact being accused of complicit or tacit approval of such dastardly acts of brazen murder and violence.
Let me sir hasten to remind you that South Africa is a torch bearer of development and trade in Africa. However, trade and development is highly skewed in favour of your country sir where most SADC countries feed from your industries and your ports are busy trade ports for Southern Africa. In light of this sir your intelligence and lessons of 2008 should have given you a cue on the importance of maintaining neighbourly relations with other surrounding countries which even rallied to support you sir when you hosted the World Cup.
It is with a heavy heart sir that I acknowledge the gap between the rich and poor in Southern Africa and warn that it requires a holistic and proactive approach of all African governments in cutting exorbitant expenditures and deploying resources where it grows economy namely agriculture, manufacturing and public works.
At this juncture let me hasten to call on you to engage the church and community leaders in building a friendly South Africa which leads in economic and social leadership. I urge you to address the root cause of violence targeting foreigners which could be by all intents trauma related to reverse violence which has found an easy target on the black neighbour due to economic disparities between the rich and poor black in South Africa.
Such a deeply rooted problem can only be resolved by an imbizo on economy and not traditional ceremonies which do not proffer an apology to victims of violence. We are humbled sir by your call to order although belatedly as it was.
We take profound gratitude to civil society in your country sir and congratulate them on standing with victims of violence. In the same vein the world is waiting for justice on those who maimed and killed people with implied impunity.
Honestly sir we ask for justice and reparations by your government to those people who lost lives ,property and were injured in attacks. In that way it will go a long way in condemning those dastardly act or even restrain and act as a buffer against any future attacks.
I am reminded sir of your predecessor's statement and famous speech, 'I am an African'.
It is time we value our ubuntu and ethos as a continent and you sir holds the baton to such ideals which you should pass to your people. Yesterday we danced to your freedom and today we ask we dance together again in respect of brotherhood and pan-Africanism.
His Excellency President Gilbert Dzikiti
Democratic Assembly For Restoration And Empowerment (DARE)
Zimbabwe
levie.tsongo@cellc.blackberry.com
Source - Gilbert Dzikiti
All articles and letters published on Bulawayo24 have been independently written by members of Bulawayo24's community. The views of users published on Bulawayo24 are therefore their own and do not necessarily represent the views of Bulawayo24. Bulawayo24 editors also reserve the right to edit or delete any and all comments received.