Opinion / Letters
Rebranding Zimbabwe for sustainable development - Open Letter to Min Chinamasa
21 Nov 2016 at 10:44hrs |
Views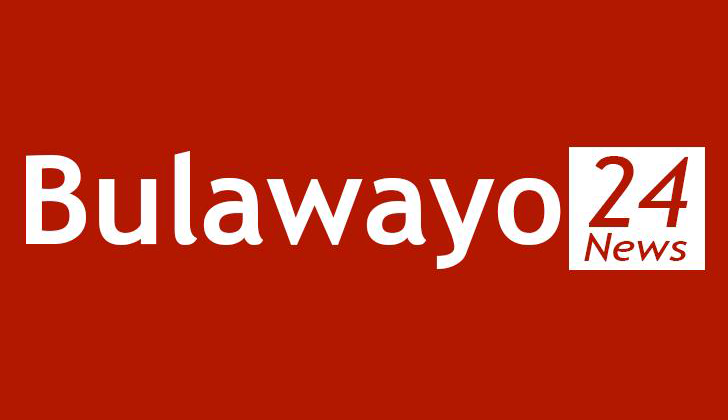 RECOMMENDATIONS FOR 2017 NATIONAL BUDGET
To the Honourable Minister of Finance
Patrick Chinamasa
P.O Parliament Building
Harare
Zimbabwe
Zimbabwe has the potential to grow the economy by 12.5% if proper measures are implemented. As a development analyst I'm here to give good sentiments and projections of my country. We are going to discuss and outline good measures which are necessary for implementation in 2017 in order to grow the economy. We have a good country with bad governance and policy inconsistency and it's very difficult to do business with Zimbabwe until proper and valid measures are put in place. It is the duty of the citizenry together with the authorities to combine our efforts and bring sanity in our country. The blame game must be a thing of the past, we must rise above reproach and work together as a nation to rebuild Zimbabwe. Patrick Chinamasa will soon be presenting a national budget in e fortnight and it is his duty before presentation to make sure everyone has put his or her input so that we can achieve sustainable growth and development. We have a crisis which has reached unprecedented levels which needs to be dealt with collectively.
POLICY MEASURES
Our policies are not in good shape and there is need for us to combine our efforts collectively as a nation. We are a nation sitting on so many minerals such as gold, platinum, diamonds etc. but we are languishing in poverty. The moment we present bad policies it will be difficult to attract meaningful investments and foreign direct investment (FDI). We have a problem of policy inconsistency in several sectors of the economy including Agriculture, mining, construction industry, international and local trade etc. for example the Agriculture sector has literally collapsed and policy measures needs to be reviewed as a sector. We have farmers receiving farming inputs for free without giving back to the Government, were on earth would you employ such business ethics, and it will be difficult to sustain the economy. Giving farmers and ghost farmers' inputs on partisan grounds is a serious threat to our economic stability and it will create fiscal imbalances.
SOLUTIONS AND GOOD MEASURES
- Come up with policies that will be amended on the constitution
- Abolish threatening Laws and policies
- Use investor friendly policies
- Come up with all stake holders conference on policy matters
- Clarity on property rights
- Clarity on Agriculture policy which brings in foreign direct investment
- Clarity on foreign policy
- Clarity on human rights issues
- Empowerment Laws should be abolished and come up with a better indigenisation Laws in line with international standards
- Mining Laws needs to be reviewed
AGRICULTURE SECTOR
In the past Agriculture used to provide 60% of the Gross Domestic Product (G.D.P) towards the economy. In fact Agriculture itself can sustain Zimbabwe s economy. Zimbabwean Government is struggling to sustain its wage bill because of low revenues. 80% of the total revenue expenditure goes towards the wage bill that is the civil service and Government workers. There is need to revisit the Agriculture sector and make some corrections so that it can be revitalised again.
SOLUTIONS AND GOOD MEASURES
- Revise the Agriculture policy towards achieving sustainable results
- Bring back all commercial farmers who were chased away during the land reform programme
- Set aside 80% of good land towards commercialisation
- Redirect expenditure towards Agriculture
- Include 65% of the budget towards Agriculture
- Draft a good land policy
- One man one farm policy should be implemented with immediate effect
- Support farmers with inputs, subsides of exports and imports
- Seek partnership with foreign investors in making Agricultural products and horticulture
- Stop human rights abuses in remaining commercial farms
- Seek guidance on how to implement one commando Agriculture
MINING SECTOR
We lost a lot of revenue in this sector through looting and leakages. We don't have good and sounding laws towards the mining sector. We had diamonds in Chiadzwa which could have gone long way to repair our battered economy and they were worth 60 billion USD as we speak we have absolutely nothing. Our mining laws needs to be re aligned and make sure that we don't make losses. For example most of these investors were bogus and they got away with everything. Our Government is so desperate to an extend that they don't look at the implications of such issues they rush to make deals and remain with nothing.
SOLUTIONS AND GOOD MEASURES
- Introduce new mining laws which accommodate locals
- Set aside 20% for local community development
- Align mining laws to suit our current situation
- Reduction of taxes to exporters in minerals
- Set aside 40% of the current expenditure towards mining
- Grant locals mining licenses especially gold and platinum reserves
- Every deal must pass through parliament and be subject for public hearings before its assented into law
- Review of royalties
UNEMPLOYMENT RATE REACHES 93%
Our poverty levels have risen to unprecedented and catastrophic levels due to a number of factors affecting the economy. We have more than 15 000 graduates a year from different universities but only 0.2% are absorbed annually. Most people have resorted to vending activities and the crime levels have also risen due to high rate of unemployment.
SOLUTIONS AND GOOD MEASURES
- Redirect expenditure towards the manufacturing sector
- Encourage foreign investors to have at least 55% of locals in the human resource
- Privatise all state companies that are making losses
UNNECESSARY LOCAL AND FOREIGN TRIPS
The recent events have seen Government wasting tax payer's s money by allowing unnecessary foreign trips and an unsanctioned delegation to foreign trips. For example on the day when Mugabe officially opened and commissioned the Vic Falls airport almost all ministers flew to Vic Falls for what reason? This was un democratic and shows lack of maturity on the part of the Government. We have seen Mugabe and his ministers going to international trips and some of the trips do not even benefit the nation. So Chinamasa as the minister of Finance must exercise extremely caution when dealing with the national purse.
- Mugabe must reduce his delegation when going for international assignments
- Reduce the size of the cabinet to 15 minister with no deputies
- Measure the value of trips before embarking on them
- Useless events chewing Government coffers must be avoided
- Cut foreign trips for ministers and Government officials
CORRUPTION SHOULD BE ADDRESSED URGENTLY
We have seen rampant corruption in all state companies and this has a negative impact towards the image our nation. At the moment no one is willing to do business with Zimbabwe because of our conduct. Government officials looted millions of ZIMDEF funds nothing happened to them. Net one saga, POTRAZ, zesa deals etc. all those shoddy deals, nothing has been addressed. How do you govern a country without parameters and rules? There is no institutional framework to address corruption.
- Zanu Pf must stop interfering with anti-corruption commission
- Mugabe must stop threatening commissioners for arresting Government ministers
- Cabinet reshuffle is imminent
- No corrupt minister should retain his or her office
- Come up with an independent inquiry commission which investigate corruption cases and bring all to book
SUPPORT ENTREPRENUERS AND SMALL AND MEDIUM ENTERPRISES (SMSe)
Most of the people who left employment in most companies they are flooded in the market operating small and medium enterprises. The Government must put full support in that sector in so many ways. Government can come to their aid in the form of soft loans and over drafts and at the same time reduce taxes on some of their major imports and exports. This is a sector that has absorbed almost 85% of the employment sector at the moment. Government must urgently do something to address this matter.
SOLUTIONS AND GOOD MEASURES
- Reduce taxation for their goods
- Grant them license for importation and exportation
- Offer them loans or advancement for their business
- Give them full support
- Government must pay them their dues e.g. in road and transport sectors were they have not been paid their monies more than 7 years ago
CUTTING AND REDIRECTING EXPENDITURE
- Mugabe must cut his foreign and unnecessary trips which does not benefit the nation
- Cut the size of the cabinet and reduce it to 15 ministers without deputies
- Merge ministries to avoid duplication of roles e.g. ministry of land, ministry of Agriculture can merge the two.
- Remove deputy ministers
- Remain with one vice president
- Reduce number of constituencies in Zimbabwe
- Remove the senate
- Cut the number of Government workers
- Size of security apparatus is chewing Government coffers especially the central intelligence officers, they are not even necessary
- Remove middle men and subsidies on fuel and other Government deals
- Remove ghost workers on the civil service bills
- Unnecessary gatherings especially Vic falls official opening of the airport, it was not necessary to ferry the whole cabinet team at the time the fiscus is under pressure
- Privatisation of all state loss making companies
- Government s foreign allowances should be reduced by 40%
- President and ministers s salaries should be reduced by 50% annually
- Make tourism sector a priority
- Accountability of Government resources and make public audit reports
- Making use of independent auditors when auditing Government operations so that the same Government will retain its legitimacy and they will be accountable to the public.
- Declaration of assets is essential.
ENGANGE INTERNATIONAL PARTNERS AND SETTLE ARREARS
Zimbabwe has a serious major problem of not wanting to pay back their dues. What Zanu Pf Government must do is to show maturity when dealing with national matters which concerns the plight of the people. We owe multi- international partners more than 7 billion USD, and some of these debts they are back dated to 2000 but nothing can move them to settle these arrears. We have an obligation to pay back, it's our duty we must show consistency in financial matters. Our name on the international arena is on the spotlight because of these black spots we have. Mugabe and his bloated Government must swallow their pride and sit down and discuss ways of settling these debts to avoid backsplash in future projects of this nation.
- Settle IMF funds
- Settle domestic debts
- Settle Brazil debts
- Settle Britain and USA debts
- Settle arrears for local farmers
- Settle debts for local contractors
- Settle debts for pensioners and other domestic expense
- Government must learn to pay back what it owes
- Settle African development bank (AFRIMEX)
WIDEN THE TAX BASE
You make an inventory you will find that most companies and individuals who are involved in import and export business are avoiding taxes. There should be strong measures that should be put to avoid these leakages in our economy. We have a lot of international companies who have not even paid any single tax to the Government because they have strong political connections. Most of the people are in the informal sector and you must introduce what is called informal tax levy which targets the informal sector. Government must introduce detecting machinery in all our port of entries and borders so that they make sure all goods pay tax. Much of Zimbabwe s revenue depend on taxes, and it's difficult to sustain the wage bill. Most of the companies which belong to the Government ministers are not remitting taxes and then how do you expect to operate in such an environment.
STRONG ADVICE TO THE MINISTER OF FINANCE
- Apply business ethics when dealing with Government financial matters
- Be a firm person especially that you have a limited fiscus
- Implement these measures especially when you see that its worthy
Tinashe Eric Muzamhindo writes in his personal opinion as the Director of Mentorship Institute of National Development and Sustainability. MINDS is a civic society organization responsible for policy research, gender and development studies, public finance, sustainable development through Agriculture and rural development. He is also a consultant in Development and Capacity Development and Institutional Building. He can be contacted at greatorminds@gmail.com
Source - Tinashe Eric Muzamhindo (Masters of Arts in Development Studies University of Lusaka Zambia)
All articles and letters published on Bulawayo24 have been independently written by members of Bulawayo24's community. The views of users published on Bulawayo24 are therefore their own and do not necessarily represent the views of Bulawayo24. Bulawayo24 editors also reserve the right to edit or delete any and all comments received.