Opinion / National
The marker has been laid
19 Nov 2017 at 08:36hrs |
Views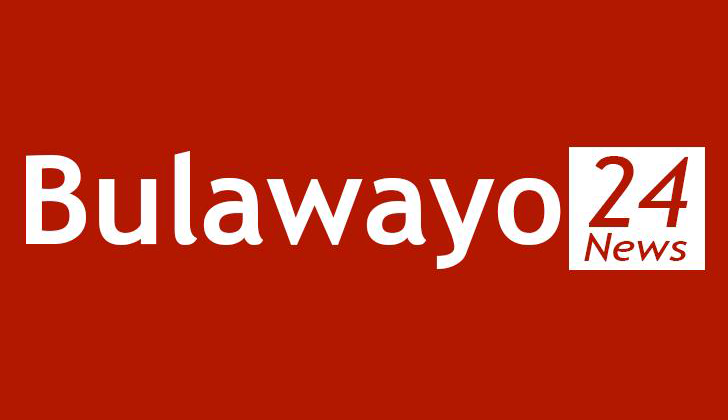 "War is old men talking and young men dying."
This is a statement movie buffs will be familiar with from the 2004 epic titled "Troy", which was based on Homer's "Iliad".
The line itself is not found in the "Iliad", and some historians prefer to attribute it to something Herodotus may have said, while others simply chalk it up to the creativity of the "Troy" scriptwriters.
Whatever the origins, the meaning is simple: politicians start wars that they want soldiers to fight and die in.
But there is another interpretation of that statement, one which does not have as much currency as the one given above.
This one has it that old men talk of the wars they have survived and young men cannot talk of the wars they are fighting because they die in those battles.
Of course, should the young men survive their wars, they too will one day be the old men doing the talking.
Whatever the interpretation, the statement from "Troy" speaks to the age-old debate of the relationship between civilian authority and the role of the military in the nation state.
It is all fine and dandy to flippantly remark that "soldiers must remain in the barracks".
But for how long do young men die silently while old men keep talking?
This is one of the contexts within which we must appreciate the extraordinary and timely political and socio-economic stabilisation intervention by the Zimbabwe Defence Forces last week. And it really should not have come as a surprise because explicit warnings have been made to this effect for well over a decade now. Remember General Vitalis Zvinavashe in 2002?
He said, "We wish to make it very clear to all Zimbabwean citizens that the security organisations will only stand in support of those political leaders that will pursue Zimbabwean values, traditions and beliefs for which thousands of lives were lost, in pursuit of Zimbabwe's hard-won independence, sovereignty, territorial integrity and national interests.
"To this end, let it be known that the highest office in the land is a straitjacket whose occupant is expected to observe the objectives of the liberation struggle.
"We will, therefore, not accept, let alone support or salute, anyone with a different agenda that threatens the very existence of our sovereignty, our country and our people.
"The law will take its place to ensure that Zimbabwe's Independence, territorial integrity and sovereignty – which to large extent depend on upholding the values and good name of the security organisations – are preserved."
Then in 2008, Gen Constantino Chiwenga made a similar statement as foreign interests threatened to overrun the country politically by financing the opposition.
Three years later, Major-Gen Douglas Nyikayaramba (then a Brigadier-Gen), said there was no way the military could countenance a situation where it would stand aside while the values and ethos of Zimbabwe were eroded by quisling politicians.
In 2012, Maj-Gen Chedondo stepped up and declared: "A national defence force the world over is there to protect the national politics, national integrity, the executive and other systems that form part of the government.
"By virtue of this, defence forces automatically become a political animal. Soldiers cannot be blind or blinkered on what they are protecting.
"We have to be alert and know where we came from and where we are going.
"Politicians must first agree on national ideals, ethos and objectives then differ in tactics but not on the strategic aspect of what Zimbabwe is.
"As soldiers, we will never be apologetic for supporting Zanu-PF because it is the only political party that has national interests at heart."
He went on: "(The) defence forces must exhibit the national outlook.
"As soldiers we must never apologise when we are discharging our noble role of protecting the integrity of our nation, hard-won independence and our precious resources.
"We cannot be seen supporting a political party that is going against the ideals of a nation, which came by as a result of a liberation struggle, which saw many of the country's sons and daughters losing their lives.
"As soldiers we must support ideologies that we subscribe to, I for one will not be apologetic for supporting Zanu-PF because I was part of the liberation struggle."
And in recent years, Gen Chiwenga and Air Marshall Perrance Shiri, among other senior military figures, have given warnings that the politicians should not think they will always have it their way at the expense of the people, their history and their future.
The appearance of Maj-Gen SB Moyo on television last week, after Gen Chiwenga's definitive statement on Monday, was the full-blown expression of national discontent with the way politicians have been taking the people for granted. And it is hoped that all politicians across the land have taken note of the marker that has been laid down: our military will no longer allow old men to talk while young men die.
Source - sundaymail
All articles and letters published on Bulawayo24 have been independently written by members of Bulawayo24's community. The views of users published on Bulawayo24 are therefore their own and do not necessarily represent the views of Bulawayo24. Bulawayo24 editors also reserve the right to edit or delete any and all comments received.