Opinion / National
Same old Bob, same old Joice?
07 Feb 2018 at 06:39hrs |
Views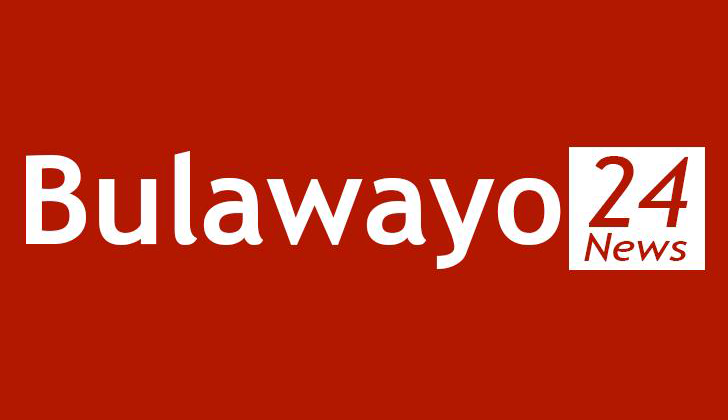 We wish we could talk nicely to one cartoonist from a private daily and his publishers for the reproduction of a wonderful cartoon they carried a couple of days back. It's too late, unfortunately.
The cartoon, in one of the more redeeming features of the newspaper in question, depicts former Vice President Joice Mujuru explaining how she was sacked by her former boss, ex-President Robert Mugabe.
"I met former President Mugabe and he told me he was influenced by Mnangagwa and Chiwenga to fire me," she says.
A reporter then asks, "Okay, so who influenced Mugabe to fire Mnangagwa?"
The sarcasm is so severe. But it speaks to certain fundamental issues about Zimbabwe's politics in general and the two people, Mugabe and Mujuru, in particular.
The cartoon is coming against a background of Mujuru's revelations last week that she had been invited to her former boss' "Blue Roof" mansion and she obliged (who wouldn't honour such an invitation, anyway, she quips). The former President then allegedly apologises to Mujuru over the manner that she was sacked.
She was sacked as State Vice President and second secretary of the ruling Zanu-PF party in December 2014. The accusation at the time was that she had intended to unconstitutionally unseat Mugabe, including through unorthodox means of witchcraft.
Mugabe's wife, Grace, had led the charge and publicly undressed Mujuru. Mrs Mugabe even went to divine that if Mujuru had died and dumped on the street dogs, flies and other scavengers would not eat her body because of its corruption.
The narrative of Mujuru's ambitions and her alleged practice of dark arts has been pervasive. She has been notorious for being "The Great Witch of Dotito". Many people would be surprised that the former President has seen the light.
Mujuru believes he has. To cap it all, it is understood that the former President is giving his blessings to a possible new opposition party, comprising of the G40 cabal that he had close links with, that may have a coalition with Mujuru.
That has been the story in the past week. It has already given us much to ruminate about: We still have among us the old Uncle Bob — the wily political operator who is extremely good at playing this game called politics.
He may not have been quite pacified by Operation Restore Legacy and the attendant political processes that led to his resignation on that afternoon of November 21, 2017. Driven by hubris, he may be willing to seek a comeback against people that gave him an historic reversal last year — people he may have underestimated and even held in contempt.
There are some serious observers who have seen a narcissistic streak in the veteran politician. He, too, may be under serious pressure from younger politicians whose appetite for power has not been tempered by events of last November. They, in fact, are now bitter and more desperate.
There is a Patrick Zhuwao, the former President's nephew. There is a Jonathan Moyo, who had vowed to stop the ascension of President Emmerson Mnangagwa. There are other characters and activists with association to the humbled cabal of G40.
These forces are convinced that while they may not turn the tide, they could at least cause the new rulers, embarrassment, upset and a few reversals. Or just annoy them. We are not sure where the former President fits in, beyond the pontifications of the likes of Moyo who have been mourning on his behalf.
The sincere hope of many sincere sympathisers of the former President is that he, in the safety and comfort that we know he is enjoying thanks to the magnanimity of President Mnangagwa, takes his time to rest and enjoy his retirement from active politics. He has been in the game for far too long.
It cost him many productive years, quality time and more importantly, time to leave us with some history. Which is why someone advised him to concentrate on writing his memoirs now. He should not be tempted.
He also should not allow himself to be abused by some ambitious politicians with designs and objects that go beyond Mugabe. It would be an appealing idea to have the last say — always — but a word of caution would suffice for the ex-President.
And it is coming from people who genuinely want to see the former President end his days without incident, much worse that may cause his humiliation. But then, the seasoned political schemer of Machiavellian aspect may be waking up in the former President. He, after all, never gives up nor surrenders.
***
Joice Mujuru. She is an interesting character. She is as plain as any politician can get: rustic and unsophisticated.
Very much like a village woman. She owed much of what she became to Mugabe, who, at Independence in 1980 made her a minister even when she was barely educated, having joined the war of liberation as a teenager.
Her political career was cushy under Mugabe as she was pampered with government roles with the crowning moment being her elevation in 2004 when she became Mugabe's Number Two.
She would spend the next 10 years in that position and she even dared to dream. She thought she was the Anointed One. That could have been naivety on her part. At least as we saw in the latter years leading to her sacking.
All along she was bitter with her sacking and on November 18 joined marchers who urged the veteran leader to step down. She chanted, "Ngaaende ngaende" (Mugabe must go!) at the Zimbabwe Grounds in Highfield. But she is willing to un-see the old plots against her.
She is willing to forgive and forget. She is willing to find a scapegoat. She is ready to love again. This is the Joice that has been all over town looking for political love.
She started off with the likes of Rugare Gumbo and Didymus Mutasa; went to bed with Kudakwashe Bhasikiti and Dzikamai Mavhaire; had a fling with Morgan Tsvangirai and has lately tried other lesser, nameless figures. She is back to her love — and who wouldn't resist that Mugabe call, she asks — the love that is Mugabe, a father figure to her.
She is the political Mugabe daddy's daughter, all over again. That is how complicated and interesting the politics of Zimbabwe could be. The veteran Mugabe may still fancy his status as the grandmaster of the political chess in the country.
But it is probably against better judgment, if indeed he is thinking of that route, because the dynamics of Zimbabwean politics have changed significantly. As for Mujuru, she can be forgiven because she has never quite demonstrated any degree of astuteness or dexterity. She has always been someone's woman.
And don't accuse us of being sexist.
Source - the herald
All articles and letters published on Bulawayo24 have been independently written by members of Bulawayo24's community. The views of users published on Bulawayo24 are therefore their own and do not necessarily represent the views of Bulawayo24. Bulawayo24 editors also reserve the right to edit or delete any and all comments received.