Opinion / National
Spare a thought for Tsvangirai's wife
11 Mar 2018 at 09:23hrs |
Views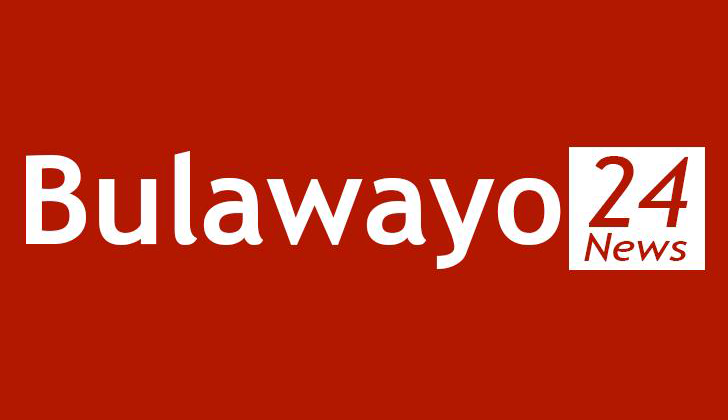 There are reasons why every political party tries to have women in top positions. Most African countries are patriarchal.
They believe men make the rules and women were created to serve men and make their lives comfortable. Most men, deep down in their hearts, believe that, like British children in the earlier centuries, women should be seen but not heard.
Our men believe this, but they have discovered that times are changing and women are becoming more and more vocal by the day.
Whether they like it or not, they know that for them to win elections, their parties must paint a picture of gender balance or at least an illusion of it.
Because they need women to vote for them, they throw in a few women candidates to lure female voters.
Women usually rally behind these women as we are often blackmailed by feminists for not backing other women. We also vote for them because we want to be represented when men decide issues of survival for us.
We believe we need voices in Parliament that understand our needs and fight for them.
We have been conditioned to rally behind any and all women who decide to venture into politics.
Because of this, most women find themselves at the helm of their parties regardless of whether they have the capacity to lead or not.
Zimbabwe has Auxillia Mnangagwa. The MDC-T has Thokozani Khupe. Zanu-PF has Oppah Muchinguri.
An opportunity presented itself for these women to prove their worth to the millions of Zimbabwean women (and men) they represent.
About two weeks ago, Elizabeth, the wife of the dearly departed Morgan Tsvangirai, was barred by her mother-in-law from attending her late husband's funeral. She was caught on camera stating that if Elizabeth attended the funeral she would commit suicide.
It has come out that some families in Zimbabwe use funerals to settle scores. There are cases of parents who refuse to bury a dead daughter until the husband pays lobola for her.
In homicide cases, we have heard of families that dump corpses at the homes of those accused of murdering their loved ones. We have also heard of people that refuse to attend their children's funerals for one reason or another.
All this is done to make the bereaved or "culprit" "pay" for something they may or may not have done. The most rampant and most notorious, though, is the abuse of widows by their late husband's families.
The news that Elizabeth was banned from attending the funeral caused an outcry among Zimbabwe's social media users.
Some said Gogo Tsvangirai must be given a rope to hang herself and others narrated their own similar experiences. A lady called Tariro M @MsTarieM posted this on Twitter:
"Elizabeth's situation is exactly what my mother went through when my father died. She was asked to leave with just her clothes and nothing else. She was asked to leave us behind as well. They said 'our' children are not going anywhere. That was in June 1987! Things must change please."
Others told stories of how when their fathers died, their paternal relatives took all their furniture, cars and houses in some cases, leaving them and their mothers with nothing.
We have some who have also expressed that this is normal in the some Zimbabwean cultures and what Gogo was doing was nothing out of the ordinary.
They lambasted the ZBC for publishing the video of Gogo saying that, insisting it was a private moment and should never have been broadcast. Part of me agrees with them.
It is sad to see someone's way of grieving being dissected and criticised by everyone, the sensitive and the insensitive.
The bigger part of me is glad we saw this because it has exposed a rot in our society that must be dealt with urgently.
Now that we have women representing us at high levels of government, we should not have a problem with such issues.
Our female politicians should have come at this story with guns blazing. Our honourable first lady, the mother of the nation as I heard her husband refer to her the other day, should have come out in (public) defence of one of her daughters, Elizabeth.
But she was conspicuous by her silence. Khupe should have publicly rallied behind her deceased boss's wife.
She should have stood by her and showed us that she was disturbed by gogo's sentiments and was not going to support them in any way. Instead, she sat by gogo's side through it all.
Tsvangirai's son introduced his family at the farewell rally held at freedom square and neglected to introduce his stepmother.
His wife was there too. If I were her, I would be pretty scared that if the family I married into is like this, it could happen to me too.
I have been heartbroken since this story broke. How do things like this happen right in our faces? Why do we allow them to happen?
If this can happen to someone as "high up" there as Elizabeth Tsvangirai, wife of our former prime minister and president of the MDC-T, imagine what is happening to Mary and Zodwa, some unknown women with nobody to fight for them.
Some say there must be a reason why gogo behaved that way. Maybe there is something Elizabeth did wrong. Maybe she cheated on her husband. Maybe her husband did not want her anymore.
Maybe…well, there are too many theories, but I believe none of them matters. If Elizabeth was a terrible wife who gave her husband hell, then Tsvangirai should have dumped her before he died.
Nobody has the right to fight battles with his wife on his behalf now that he's gone and he can neither condemn nor condone what is happening.
Evils like this one should not be allowed to happen. As societies, we must reject such man-made tragedies vehemently. We need to put a stop to using women (and men) and then discarding them when we are done with them.
Where was gogo Tsvangirai on October 18, 2017, when Tsvangirai was ill and pretending to the world he was still strong; and Elizabeth took that long and painful walk with him at the airport?
When Tsvangirai needed Elizabeth to be her date for Mnangagwa's inauguration on November 24, 2017, nobody threatened to kill themselves if she dared attend that function with him.
And when Mnangagwa and his entourage visited the Tsvangirais on January 6, 2018, Elizabeth was right there by his side.
If Elizabeth and her husband were indeed separated and playing happy families for the cameras, probably to make Tsvangirai look good and to preserve his dignity, then please, let the charade continue.
His dignity must have been preserved even as he lay in his beautiful casket. Elizabeth's dignity must have been kept intact. The show must gone on.
She should have been allowed to bid farewell to her co-star, her husband, her patient and who knows? Maybe he was her love and she was his.
I had hoped against all hope that someone would eventually make gogo see reason. I learned with great despair on Monday night that they had refused to let Elizabeth accompany the body of her late husband to Buhera.
I prayed they would at least allow her to attend the funeral. I waited for Tuesday morning with a mixture of hope in humanity and fear of disappointment in my heart. Tuesday morning came and here is what happened, where I am devoid of fact I will use my imagination.
Khupe woke up on Tuesday, the day of Tsvangirai's burial, and probably went through what all of us (women) go through when we have to get ready for an event.
She looks like a calm and collected woman, so she probably woke up in good time, took a bath and carefully dressed up in what she decided to be a stylish and somber-looking outfit.
She wore a black suit, black shoes with a silver buckle on top; and completed the outfit with a lovely black hat with gold trimmings.
At round about the same time, the ever beautiful Oppah Muchinguri, the Zanu-PF chairperson and Environment minister, was most likely calmly putting herself together in her mansion.
I can just picture her standing in front of her gold-encrusted (probably) full-length mirror as she checked her subtle lipstick while rehearsing the speech she would later read to a booing crowd.
I never got the chance to see what she was wearing, but I suppose as usual, she was dressed to the nines.
Neither of them spared a thought for Elizabeth, who woke up with a heavy feeling in her heart. With the knowledge that she was about to live through one of the worst days of her life.
My eyes are tearing up as I imagine her remembering some sweet thing her husband once said to her and also tearing up as I am now.
She has always carried herself with dignity and I am imagining her giving herself this pep talk as her sister who was sleeping next to her started to stir: "Keep your head up, Elizabeth, for Morgan's sake, just keep your head up, this too shall pass."
Then she got up and prepared herself for the final verdict of whether or not she deserved to bid farewell to the most turbulent few years of her life.
I am ashamed of us Zimbabwean women.
I am utterly disgusted by women in Zimbabwean politics.
Source - the standard
All articles and letters published on Bulawayo24 have been independently written by members of Bulawayo24's community. The views of users published on Bulawayo24 are therefore their own and do not necessarily represent the views of Bulawayo24. Bulawayo24 editors also reserve the right to edit or delete any and all comments received.