Opinion / National
2018: Why do we prefer bad leaders?
18 Mar 2018 at 09:05hrs |
Views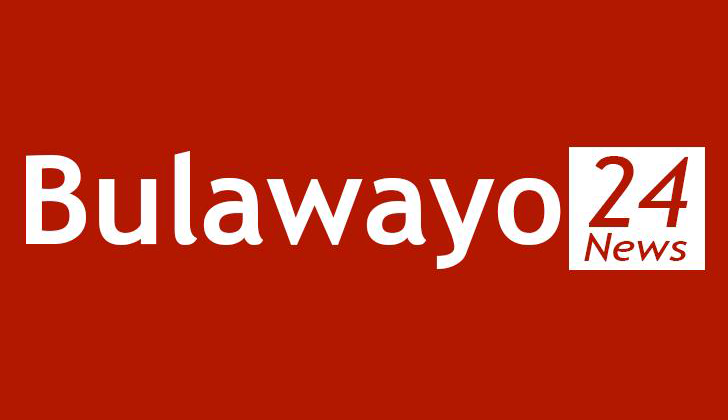 Behold the Ides of March are come and gone with little event and no fanfare, save for some bitter blue roof rantings of an aged, vanquished, fangless rattlesnake.
The dim headlamp of Election 2018 begins to flicker and appear on the political horizon of Zimbabwe. Like an ominous cloud, the emerging light is pregnant with a mixed cocktail of hope, great anxiety, much fear and loads of sheer intrigue and frenzied speculation.
The prospect, in half a century of political citizenship, of holding in one's hand a presidential ballot paper without the option that reads "Robert Gabriel Mugabe" printed on it is incredibly refreshing and hair-raising! What is more jaw-dropping is the real possibility — given the unfolding fissures and unprecedented volcanic leadership eruptions in the ruling party — of a political dawn in 2019 that may well not feature a cocky Zanu-PF, the mother monster that birthed our woes and so long nurtured 13 million "zombified" citizens! Just contemplating the prospect of a society completely exorcised of the Zanu-PF demon is immediately cathartic, therapeutic.
What is more, as fate would have it, Morgan Richard Tsvangirai, the long-cherished darling and warrior of the millions, shall not be on that 2018 ballot paper either. (MHDSRIP)
All things being equal, many suggest, the people's leader should have served his due term or two before his Lord summoned him. He has, however, left behind him a beautiful mess! — a sliced-up pizza of multiple MDCs, so much better at scoring spectacular own goals, fuelling self-strife and celebrating blows against its own rather than defending what remains of our democracy, demanding service and holding the errant sitting junta to account. The masses are in abeyance, a governance wilderness, and every day you meet horny votes floating midair, in no-man's land!
Indeed, as the weeks roll by and the harmonised elections beckon, one can't help the feeling that a very rare leadership opportunity presents itself under unique election circumstances. With the guaranteed participation of global election observer missions, with a purportedly transparent voters' roll and seemingly improved, world-class voting architecture, with the usual intimidation, attendant threats of violence banished to history, with undersigned government guarantees of a free and fair election and the conventional big brother bullies limping leaderless… it must be fair to hope that the playing field is levelling in ways hitherto unknown and that the ball is well and truly in the court of citizens. Zimbabweans might not, but they can for the first time freely elect a leader or leaders of their choice.
If after so meticulously removing Robert Mugabe from our burdened lives, Emmerson Mnangagwa delivers on the promise of a non-violent, free and fair election, the man will have granted Zimbabweans double the Christmas inside one year. He may well earn his place in the hearts of many. But the jury remains out.
The leadership question that arises, therefore, is whether or not and to what extent free Zimbabwean citizens are capable of applying their minds critically to the onerous task of leadership selection or turning their 40 years of bitter wilderness experience into an intelligent, informed and rational ballot box decision.
But tracking the sentiments and listening to the voices of the ordinary and not-so-ordinary citizens of our land, you would swear sometimes that we Africans are cursed with a most unforgiving, permanent grip of self-hate and the deliberate pursuit of pain. It cannot be understood by any simple theory why we so readily embrace the heart of darkness, why we seem to be perennial, willing victims of our deliberate bad choices of governance and leadership. God help our nation!
Why is it that of the eight or so names on the 2018 presidential ballot paper, with our collective experience of 40 years of debilitating poverty, runaway unemployment and inequality, with our world-acclaimed intelligence and sense of purpose, with our greatest ever opportunity to permanently escape our suffering in our hands — we are still going to ignore the best possible candidate to lead us and deliberately prefer mediocrity, unfazed corruption, proven failure and kindergarten experimentation?
Why?
It is one Stan Goreraza that just remarked, rather aptly, that Zimbabweans are sadly accustomed to fantasy living, underachieving, noise-making politicians who, without fail, always go on to break the people's hearts. Our people so love politicians that don't love them and are willing to offer their sworn heartbreakers a second, third, fourth and fifth chance to rape them all over again! With an honest dedicated, accomplished and vastly experienced visionary leader right there in front of them — Zimbabweans would rather be "lied to, short-changed and cheated, they still prefer their most crooked politicians".
God forbid!
Behavioural science and history provide repeated and compelling evidence that, when faced with dire conditions of living, distressed people follow the least rational and most vocal leader.
The age-old psychological study of Group Think suggests that large groups and simultaneous group action so associated with our political formations and community culture amplify emotions, worship group frenzy and inhibit critical thinking and reasoned problem-solving. The inherent desire to evade direct and personal responsibility for one's decision pools every thought and decision into a collective mass, where both credit and fault may be attributed to a crowd. These rallies are a refuge of incompetent and cowardly leadership where it becomes virtually impossible to pin down any leader to specifics. It is the very antithesis of accountable leadership.
In rather the same way that an otherwise perfectly groomed and polished gentleman, one placed in a group at the back of a lorry down the highway, suddenly finds it supremely entertaining to taunt and harass innocent mini-skirted young ladies, Sigmund Freud suggests that individuals in a large group are vulnerable, routinely swept up in shared fear or enthused by a spontaneous common faith that precludes the possibility of sober and logical problem-solving. Similarly, large troubled populations, such as ours, are eager to follow, not those of our leaders who present the most accurate, compelling picture of our Zimbabwean reality, but those that whip up their most immediate group emotions of anger, vengeance, fear and fairy tale — that resonate with a superficial group reality. There is a reassuring appeal in leaders peddling the simplest and most dangerous of narratives.
It is scary how a review of African crowd psyche points to the real possibility that again in 2018, Zimbabwean crowds will not use any critical judgement to select their president, but a force that is in fact entirely opposed to judgement… unreasoned wish!
Like Trump, "the leader himself need love no one else, he may be of a masterful, bossy nature, absolutely narcissistic, self-confident and independent", the people will love such a leader all the same, so long as the leader reflects and cherishes the group reality, however negative or otherwise deemed politically incorrect.
Is narcissism and divisiveness, corruption and the appetite for plunder perhaps a cherished qualify of the significant majority of our people? Such that when they see it on the ballot paper, the rot resonates with their very being and reflects their own reality? As such, the electorate become infatuated with leaders who look like they themselves would wish to be?
Gianpiero Petriglieri of INSEAD concludes that: "Like romance, leadership might be always made of illusions, but that doesn't make it less consequential. In picking leaders, groups might seem to lose their minds. It is more accurate to say that precisely then are their minds revealed."
What then is the reality and mind of the Zimbabwean voter come 2018? What chance does the undisputed excellence and rare leadership acumen of Dr Nkosana Moyo stand in this concrete jungle?
l Zifiso Masiye is a management and development consultant. He writes as Balancing Rocks elsewhere on social media.
Source - the standrad
All articles and letters published on Bulawayo24 have been independently written by members of Bulawayo24's community. The views of users published on Bulawayo24 are therefore their own and do not necessarily represent the views of Bulawayo24. Bulawayo24 editors also reserve the right to edit or delete any and all comments received.