Opinion / National
Chamisa: From BBC to Alice in Wonderland
13 May 2018 at 10:34hrs |
Views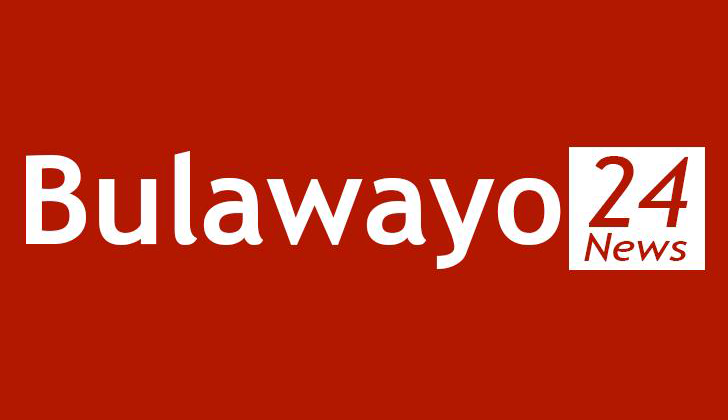 Chamisa shifted uncomfortably in the chair that suddenly looked too big for him and he blinked uncontrollably as if to say hamuwoniwo ndichi mudiki, zvakwana.
It's very rare for politicians to fly thousands of kilometres away to foreign lands to embarrass themselves, but clever Nelson Chamisa did just that this past week. However, I am one of the very few sober people who think this little boy should be forgiven.
We should stop behaving like those parents who when their son breaks a toy, they get upset and spank the boy as if there is no tomorrow.
Boys will be boys, especially little boys.
Chamisa was just being Chamisa. The little boy was just being a little boy. Ndiko kutamba kwepwere.
Isn't it they say: "It's never too late to have a happy childhood? Do something childish today."
Chamisa has just been trying to have a happy childhood with those bullet trains and spaghetti roads.
But honestly, what do you expect little Chamisa to do when he is getting advice from political losers masquerading as academics like Ibbotson "Boycott" Joseph and Tony Reeler?
These pathetic losers preach boycott politics as if they don't know that this has failed to work since 1999.
Through their "boycott" advice, they took Morgan Tsvangirai to his grave, they took Simba Makoni to his political grave and now they want Chamisa to choose his political grave.
Speaking last Thursday at the highly discredited Southern African Political and Economic Series Trust, Ibbotson "Boycott" Josephy, some call him Mandaza and Tony Reeler advised the opposition parties in the country to boycott the forthcoming elections.
In their tired reasoning, the two said if the opposition parties participate in the elections, this would be tantamount to legitimising President Mnangagwa and ZANU-PF.
This was Ibbotson's song before the 2013 elections.
And now he is back. So nauseating. We know these two are perennial boycott campaigners and we also know that they know that the opposition is going to lose in the elections, but we will be grateful if they stop trying to spoil our democracy.
These "boycott academics" should stay away from our elections. Ngavati zii vadye tumari tushomatwo twasara twemadonors.
Indeed, they should stop messing up Chamisa's already messed up head. Instead of kupfekedza mwana mapampers, vari kutoviga mapampers acho. Kwanzi boycott? It's a shame really, but Chamisa knows the track record of these pretenders.
Enough about these political pretenders. Today's sermon is on clever Chamisa. On April 29, 2018, I preached a sermon entitled "Chamisa: Beware the vexations of a fool."
Some thought Bishop Lazarus was just being unfair on little Chamisa but now look what happened in the UK?
The little boy was told the words silly and nonsense several times by the ruthless Steven Sackur on the BBC programme HardTalk.
It was bad, really, really bad for the little boy.
Some sympathisers are saying Chamisa did well to maintain his composure when he was under a barrage of attacks from Sackur but to some of us, the body language was enough to tell the story of a little boy who wished the BBC cameras could swallow him. Inga Jona akamedzwa nehove wani nhai mwari?
Chamisa shifted uncomfortably in the chair that suddenly looked too big for him and he blinked uncontrollably as if to say hamuwoniwo ndichi mudiki, zvakwana.
When after the interview he folded his hands on his chest, I knew that the boy had just woken up to the disaster. But then Sackur was not having any of that nonsense.
He had a message from the British administration to deliver to little Chamisa.
And he delivered it.
Regarding Chamisa's populist statement that he will sort the country's liquidity challenges in two weeks, Sackur said: "… you said you would change Zimbabwe's liquidity crisis in 2 weeks … that's nonsense. …that is beyond nonsense…That's just complete Alice in Wonderland."
We thought Sackur was done, but no. He went on: "It reminds me of the promises to your party supporters in Chinhoyi, saying you can build a bullet train from Bulawayo to Harare; saying under your tutelage, it will help people travel within 35 minutes and that is beyond nonsense."
Sackur went on to corner poor Chamisa into making several confessions and covert apologies.
It was really a bad day for poor Chamisa. When I heard that Chamisa was going to be on the HardTalk programme, I instantly knew that the boy had made a fatal mistake.
Sackur is known for embarrassing such political characters.
When Joice Mujuru was chucked out of ZANU-PF, she was interviewed by Sackur and I think up to this day, she doesn't want to hear the name Steven Sackur.
After grilling Mai Mujuru, Sackur concluded the interview saying: "It's hard to understand how your political career makes any sense at all if you have morals, ethics and principles."
All Mai Mujuru could do was to giggle like a foolish little girl.
Unlike poor little Chamisa who on hearing the name BBC rushed without giving it serious thought, Sackur prepares thoroughly for his programmes.
Reports say he asks tough questions because he takes three days to prepare for each programme with researchers presenting him with a 20-page dossier of facts, quotes and statistics a day before the interview.
Sackur doesn't even make it a secret that he takes his job serious. "I go in heavily armed," he has repeatedly told those who care to listen. While Sackur was heavily armed, Chamisa was heavily unprepared. A mismatch made in hell.
But imi vanhu Chamisa anofarisa mhoti. How could the little boy get to the UK and insult his hosts? Kuda kuwudza mabhunu zvekuita.
This was Chamisa's first fatal move. "We have seen that there has been a bit of a shift on the part of the British government in terms of focusing more on political stability and trade and commerce at the expense of democracy. But that is a false narrative; you can never have stability without democracy.
"We expect Britain and the EU to speak for free and fair elections. There's a very disturbing trend in the context of the British government in Zimbabwe. We're seeing the inclination to align with one political party against another. That is disturbing, particularly in terms of the issue of just setting the basic standard for free and fair elections."
How could Chamisa be so silly?
How could he say such nonsense? You never speak like that to your host, especially a host who is fed up pouring money into your party with nothing to show for it.
Earlier on, little Chamisa had messed up his political pants at Chatham House leaving Professor of African History with special interest in Zimbabwe, Diana Jeater to conclude that; "… the MDC Alliance is undergoing generational renewal. I had heard great things about Chamisa as an orator. So I arrived expecting to be impressed and encouraged.
"Alas, I left unimpressed and discouraged. Overall, Chamisa came across as out of his depth, over-excited about the idea of winning an election but failing to recognise the seriousness of what happens after the counting is finished."
This is not good for young Chamisa. Towards the end of his interview with Sackur, Chamisa was told that he is going to lose the forthcoming elections, but it's very possible that he didn't get the message. Saka nhai vanhu vamwari toita zvekudii?
Tsvangirai needed massive hand-holding, now what does Chamisa need? Ngatibatsirane kufunga. Chamisa is our little boy.
As Albert Einstein said: "Play is the highest form of research." Let Chamisa play, he is on a research mission.
He will soon discover where he belongs. He will soon discover why the British are supporting ED.
He will soon discover that you never insult your hosts but more importantly he will soon discover that the British, through Sackur were telling him to go hang.
If Chamisa thinks Bishop Lazarus is just a hater, he should take a bit of some time to read something called the political economy of the media.
Sackur was not just being a tough journalist. The BBC has owners and controllers — those are the ones who gave Sackur the message. They knew he would deliver it with devastating consequences.
Sackur is their main man.
We welcome Chamisa back home. Like I said, we forgive the little boy. We know he will learn a lot from his trip of shame. But we won't stop him from playing a bit more. More rallies are coming. The elections are coming. As they say, "Let the children play."
Source - zimpapers
All articles and letters published on Bulawayo24 have been independently written by members of Bulawayo24's community. The views of users published on Bulawayo24 are therefore their own and do not necessarily represent the views of Bulawayo24. Bulawayo24 editors also reserve the right to edit or delete any and all comments received.