Opinion / National
Political violence, deplorable and red flags ignored
02 Aug 2018 at 13:22hrs |
Views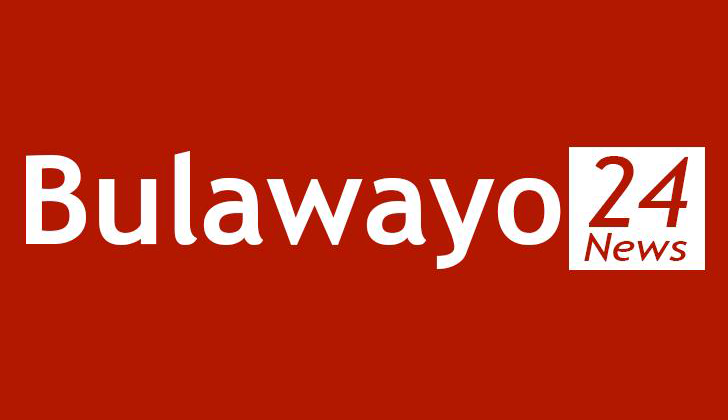 Wednesday's awful shooting gave us lot to discuss as this day dawns, so let's get straight to it.. If the government and local police authorities unwilling to address violent protesters, it will fuel the perception that some sorts of politically-based violence are acceptable? MDC Alliance believes that Violence against people you disagree with is okay, as long as the target's views are odious enough. Is that the new rule? MDC has always planned to cause mayhem in Zimbabwe if they lose elections.
First, attempting to disturb an election with rhetoric because of the potential to set off mentally-unstable violent persons is a fool's errand, because we can never know what will set off mentally-unstable violent persons. Deliberately providing them with beer and illegal substances was setting the stage for anarchy.
Over the past few months of ED's rule our country has plunged into a debate about free speech and tolerance. ED managed this well and for the first time there was no violence during the campaign period. ED even went further as to ban slogans in the party which incite hatred and violence. Our country - dedicated in principle to freedom of speech and a tolerant political culture - was dealt a heavy blow by the behaviour of the MDC Alliance thugs who were bent on spilling blood in the streets of Harare and hoping to spread it to the whole country. . After the brazen and provocative displays by Tendai Biti in front of the foreign media, a very violent agitated and worked up group was posted at Harvest House. ..MDC has shown that it stands by commitment to no freedom of speech, political violence, physical intimidation and extra-legal punishment of those who do not agree with them. However, this is not only morally wrong, but will lead our country further into the abyss.
To promote this sentiment and encourage political violence of this sort, especially as a prominent figure, is unbearably irresponsible. The utterances of Tendai Biti were criminal inciting and indeed the reason why the mob spilled their anger of losing into the streets and burning cars and buildings.
Political violence is the death knell of civil society. Our cultural and historical experience spurs us to struggle, and our commitment to these liberties - the freedom from political violence - is paramount. It is easy to grant these rights to our friends and political allies, even to those with whom we have substantial disagreement. It is difficult beyond words to give these to our enemies. Still, they must be given because if they are denied to someone today, they can be denied to you tomorrow. Some people are bad losers. The spirit of the MDC Alliance sown in their hearts by Tendai Biti was meant to cause havoc and make the country ungovernable.
How can a party enter into elections and declare that if we lose we will not accept the results. In their mind democracy means they must win or there is no peace. They claim to be democrats but do not want to obey the will of the people. People have spoken whether they are from Uzumba or Umguza they are people.
The troubling thing about political violence promoting it, practicing it is not only that people bleed, but that our categories for who is and who is not a legitimate target of political violence bleeds too. The lines between them are blurred because it is too easy to do so. This instrument the "legitimate" physical intimidation of others is a potent tool. If we have learned one thing from the utterances of Biti, it is that ordinary men and women can be compelled to do horrible things, and sometimes, they don't have to be compelled. It is too easy to blend our categories to identify and denounce others as the enemy and see violence as an appropriate response. If you believe that our categorization for which it is acceptable to inflict violence upon will end strictly at those causing it, you have learned nothing from history.
Make no mistake: The so called progressive movements and some opposition Alliances in this country are intentionally provocative. They mean to enrage and make their hatred the norm. Violence is what these movements crave because they thrive on chaos and insecurity. In normal civil society, they cannot gain the traction they desperately want because in peaceful societies, citizens rightly try to avoid violence. Provoking and encouraging violence is how these groups spread their influence. If denying them this influence is the most important of our goals, then maintaining our civil society and ignoring the siren call of romanticized political violence is the only way forward. Political violence isn't a precision weapon; it's Pandora's box. Be prepared for what you unleash. Once it's open, it's difficult, if not impossible, to go back.
The security forces have a constitutional duty and mandate to protect peace. They cannot sit and watch the town burning. People are now looking at the result of the violence but completely ignoring the beginnings of such evil.
While the death of our fellow Zimbabweans was regrettable, the thugs who started violence deserve a taste of their own medicine.
But here's the problem. I don't think that rallies alone made the violence happen, I don't think violent speeches by MDC Alliance principals made violence happen, I . I don't think crazy rumours posted on Facebook made violence happen. In each of those cases, an individual made the conscious choice to set off to Harvest house to start a violent demonstration. I think blaming these outside forces amounts to letting the perpetrators off the hook for their own actions and scapegoat a politically-convenient target.
We know that MDC Alliance political rhetoric incites violence, so why should we contend that they are peaceful and defending their vote, unless we just really enjoy embracing hypocrisy?
If the Right applies the same standard to the Left, the Left will realize how unfair and unjust it is to be blamed for a crime you had nothing to do with, and know that political rhetoric incites violence.
Of course, then this morning the different observers insisted "the link to political incitement was clear.
Two: The Double Standard on Political Violence
Second, there has been a double standard on how our society deals with politically-motivated violence, and while there is so far nothing indicating this is a primary cause of the awful crime committed Wednesday, it is dangerous to cultivate a perception that certain kinds of political violence are justified or less wrong.
.
In recent days, as Chamisa fringes and hate and inciting messages spilled into the public space, there has been frantic discussion among media, cultural and academic elites over the extent to which certain speech is tolerated. Should we stand up and fight back. No the security forces will do that for us.
Considering that hundreds of people were causing mayhem in town yesterday the death of three people suggests that the soldiers were not aiming in the crowd. The gun shots were meant to scare and disperse people. How can trained soldiers miss hundreds and only kill three and injure forty. This should show you that the army did not set out to kill. They went out to protect our vote too. They went out to protect democracy. They went out to protect peace.
Zimbabwe notes with grave concern recent political developments in the MDC-Alliance. Zimbabwe appreciates that heated contestations are part of the body politic, but is also aware and concerned over the heightened tensions caused by hate speech and attacks on rivals that goes beyond acceptable political contests. The declaration of the electoral results and announcing them illegally was meant to stir the anger of the agitated MDC supports and try and paint a bad picture to Zimbabwe.
Over the past month the media has been awash with public statements from .Biti and Chamisa promising war, civil disobedience and anarchy to Zimbabwe should they lose the elections. Some of the attacks were broadcast live on national television and spread on social media thereby expanding their reach. . Hate speech intended to degrade, intimidate or incite violence against someone based on political affiliation, race and ethnicity is harmful. It is very true that hateful words can all too easily lead to physical attacks on citizens and set off a cycle of violence.
The statements made were potentially explosive and ignite violence. Zimbabwe is not expected to fold its hands and watch the country being reduced to a war zone.
During the campaigns ZANU PF had a grenade thrown to its presidential candidate with two deaths and several injuries. It is a great surprise that the world never condemned this. Chamisa at a rally joked about this incident with no repercussions MDC Alliance was excited calling the grenade a fire cracker.
ZANU PF did not react or use any conspiracy theories. They let the police do their work. Today Biti calls the world press to issue threats of war. None of the people condemned him. They urged him on. The EU observers rushed to the press commenting on the 21 percent undeclared votes. They never lifted a finger or a red light about Biti's behaviour.
The mob already angered by their loss were urged on by the EU and indeed caused mayhem. Nobody condemned the violence caused by these people but only attacked the peace keepers.
In America there was a demonstration after Trump won, Europe kept silent. The violence in Zimbabwe is motivated by the silence when the opposition blunder and the noise when the government react.
There is no need for bloodshed in Zimbabwe but we must not expect the army and the police to close their eyes when the country is set on fire.
Zimbabwe has carried out the most peaceful election ever. They must be applauded for that. The aftermath of the election is a criminal act perpetuated by MDC Alliance to cover their dismal loss and failure.
VAZET2000?@YAHOO.CO.UK
Source - Dr Masimba Mavaza
All articles and letters published on Bulawayo24 have been independently written by members of Bulawayo24's community. The views of users published on Bulawayo24 are therefore their own and do not necessarily represent the views of Bulawayo24. Bulawayo24 editors also reserve the right to edit or delete any and all comments received.