Opinion / National
GNU is not good for both Zanu-PF and MDC-Alliance
19 Aug 2018 at 05:27hrs |
Views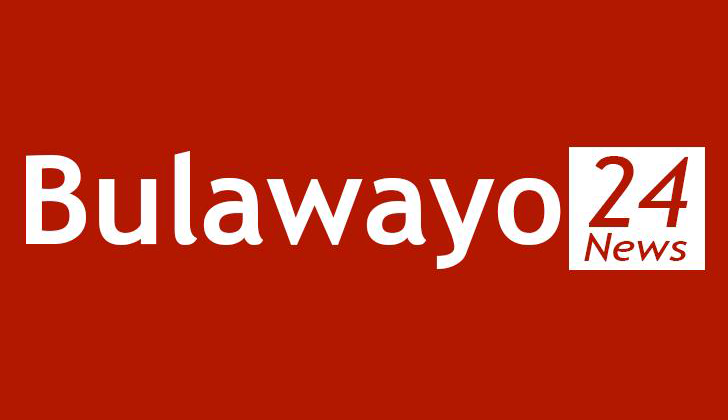 Chamisa has shown that he is a bad loser and so how can this bad loser become a useful partner? Albert Einstein would say: "Whoever is careless with the truth in small matters cannot be trusted with important matters."
"And those who were seen dancing were thought to be insane by those who could not hear the music," Friedrich Nietzsche would say as the urbanites and the rural folk in Zimbabwe continue mocking each other after the July 30 elections. Soon we will know kuti mapenzi ndivanani.
They tell me Tendai "Mr Fake Bravado" Biti ran like a rat as he tried to evade arrest by Zimbabwean police at Chirundu Border Post. Kwanzi Biti wakazhamba sepwere achitiza. This man is a sickening coward. Ko wotizeiko futi nhai Biti?
Wasn't this the same Biti who had boldly declared that: "If they cheat us, they will have to kill us on the streets?" Why run away? Go into the streets and wait to be killed. Don't run away, especially after inciting a few opposition hoodlums to go onto the streets to cause mayhem. Six people died after being fooled by this coward. May their souls rest in peace!
I hope the opposition supporters learnt a lesson. While their leaders speak tough and make all sorts of reckless statements inciting the supporters to go onto the streets, when the push comes to shove, these leaders abandon them, as they escape to foreign lands. They fool their supporters to go and die on the streets while they seek comfort in foreign lands.
In his famous book, Animal Farm, George Orwell says: "All animals are equal, but some animals are more equal than others." Through the cowardly act by Biti, the opposition leaders have shown that they are more equal than their supporters. It's a shame really.
One of the opposition leaders, Obert Gutu sounded prophetic when in 2014 he said: "He (Tendai Biti) needs emergency treatment. This is definitely not the man I have known for the past 28 years or so. I feel pity for him. Can someone out there please help this guy urgently? He is losing it; completely."
Its four years down the line. No one has come forward to help Biti and he is continuing to lose it. Musaite hasha vanhu vamwari. Pana Biti parikuda nyasha dzakawandisa. Mwari burukai!
Greetings to you vanhu vamwari. Regai tichovhe vhangeri. You now see why I have always told you that democracy is a fallacy and voting doesn't really matter? American writer, Mark Twain puts it aptly when he says: "If voting made any difference they wouldn't let us do it."
My inquisitive father called me last Friday wanting to know why President Mnangagwa hasn't yet been sworn into office. I told him that the inauguration was delayed because Nelson Chamisa was challenging the results of the presidential election. His response showed me that, we, the urban dwellers underestimate the rural folks that is why those in the opposition think vanhu vekuUzumba Marambapfungwe havafungi by voting Zanu – PF in intimidating numbers.
Said my father: "Saka mwanangu you tell me the wishes of the millions of people who went to vote for vaMnangagwa don't matter. Only the wishes of Chamisa matter?" I explained that that is what the Constitution says but the old man wasn't convinced. "Saka takavhoterei kana Constitution yacho isina basa nezvido zvedu?"
Indeed, my father was spot on. This business where people have voted for their preferred leader and soon after that the same people have to start calculating days when this and that will happen just because of some bad loser is just not on. Just like what Professor Lovemore Madhuku recently said, that provision that puts the inauguration of the President on hold pending the decision by the Constitutional Court should be Zanu – PF's business number one when Parliament sits.
Opposition lawyers argue that the provision to put the inauguration on hold was meant to guard against a phenomenon known as "rush to inauguration," but this is all a lie. There is no "rush to inauguration." It's called "rush to fulfil the wishes of the people." That provision to put elections on hold because of a constitutional challenge yakaiswa nemagwara anoziva kuti achagara achidyiwa.
Now let me turn to today's sermon proper. All the stubbornness by the MDC-Alliance, all the reckless statements by the opposition leaders and all the futile trips to the courts by little Chamisa are meant to push President Mnangagwa to agree to enter into this creature called Government of National Unity. Little Chamisa knows that he won't win at the courts, but he thinks by holding the country to ransom, President Mnangagwa will feel the heat and succumb to the pressure to form the GNU. Katanga kufurirwa nevayavaya!
I know there are some even in Zanu – PF who think the GNU is the best way to go under the circumstances, but as your Bishop let me tell you dear congregants – the GNU is not good for President Mnangagwa, it's not good for Zanu – PF, it's not good for little Chamisa, it's not good for the MDC-Alliance and its certainly not good for the people of Zimbabwe.
I know this will make some people angry, I know some are saying the nation is divided and I know my position will make some people whisper "Bishop havasikuda GNU nekuti ivo vari kudya." But no, hapana kana madyo apa. This Zanu – PF and this MDC-Alliance can never work together. It's like oil and water that will never mix.
This Zanu – PF and this MDC-Alliance should live separately like the Biblical Abram and Lot. Let's go to Genesis 13 verses 1-12 for some teachings: "So Abram went up from Egypt to the Negev, with his wife and everything he had, and Lot went with him. Abram had become very wealthy in livestock and in silver and gold.
"From the Negev he went from place to place until he came to Bethel, to the place between Bethel and Ai where his tent had been earlier and where he had first built an altar. There Abram called on the name of the Lord.
"Now Lot, who was moving about with Abram, also had flocks and herds and tents. But the land could not support them while they stayed together, for their possessions were so great that they were not able to stay together. And quarrelling arose between Abram's herders and Lot's. The Canaanites and Perizzites were also living in the land at that time.
"So Abram said to Lot, 'Let's not have any quarrelling between you and me, or between your herders and mine, for we are close relatives. Is not the whole land before you? Let's part company. If you go to the left, I'll go to the right; if you go to the right, I'll go to the left'.
"Lot looked around and saw that the whole plain of the Jordan toward Zoar was well watered, like the garden of the Lord, like the land of Egypt. (This was before the Lord destroyed Sodom and Gomorrah.) So Lot chose for himself the whole plain of the Jordan and set out toward the east. The two men parted company: Abram lived in the land of Canaan, while Lot lived among the cities of the plain and pitched his tents near Sodom."
The story of Abram and Lot shows us that, while indeed there is strength in unity, there are times when living separately is the best. This is the case with the current Zanu – PF and the current MDC-Alliance. These parties have to avoid each other at all costs.
From the Zanu – PF perspective, the GNU is bad for a number of reasons. Zanu – PF won the two-thirds majority in Parliament and President Mnangagwa won the presidential election. As a result, there is no need for Zanu – PF to enter into any sort of GNU with the opposition.
Any form of GNU with the MDC-Alliance will weaken Zanu – PF because some members and supporters of the ruling party will feel betrayed that they worked so hard to defeat the opposition, only for the opposition to sneak into power through the backdoor which is sugar-coated as GNU.
The ruling Zanu – PF Government should forge ahead with the re-engagement exercise and the Zimbabwe is Open for Business mantra. Yes, the game has changed and investor temperatures have gone up slightly, but President Mnangagwa should keep the eye on the ball. His actions going forward, pragmatic actions will once again charm the anxious investors.
Zanu – PF should not be tricked by the West into thinking that the situation has gotten so much out of hand such that the GNU is the only way out. Some will bring in arguments from the 2009 GNU saying it brought "good tidings" to the country but just as the GNU was temporary, the "good tidings" were temporary. Zimbabwe needs permanent solutions. We can't continue living in this vicious cycle of temporary relief that takes us nowhere.
As for the MDC-Alliance, the GNU will destroy the party. As it is, the Alliance is too weak. Just imagine what will happen when a few people in the party get ministerial jobs and start enjoying the comfort of those luxurious monster vehicles and Government allowances? Many will cross the floor to Zanu – PF, if not openly then in their hearts. This has happened in the past.
Also, it's clear that this MDC-Alliance cannot be compared to Tsvangirai's MDC-T. Tsvangirai had matured as a human being before he got into politics and he gave his party sound advice. Now we have little Chamisa who is just too excitable and a bunch of reckless "yes-men" surrounding him. Hapana chinobuda.
Little Chamisa has shown that he is a bad loser and so how can this bad loser become a useful partner? Albert Einstein would say: "Whoever is careless with the truth in small matters cannot be trusted with important matters." Little Chamisa should stop dreaming about the GNU. Instead he should use the next five years to re-group and re-organise his crumbling party.
Hatidi anozozhamba saBiti pamberi apo. Havapengi pavanoti Zanu – PF chiororo.
In the meantime, tambai henyu "garwe sadza, seberera!" Muchariziva henyu garwe!
Bishop is out!
Source - zimpapers
All articles and letters published on Bulawayo24 have been independently written by members of Bulawayo24's community. The views of users published on Bulawayo24 are therefore their own and do not necessarily represent the views of Bulawayo24. Bulawayo24 editors also reserve the right to edit or delete any and all comments received.