Opinion / National
Election 2018 the aftermath and opportunities to embrace
10 Sep 2018 at 07:19hrs |
Views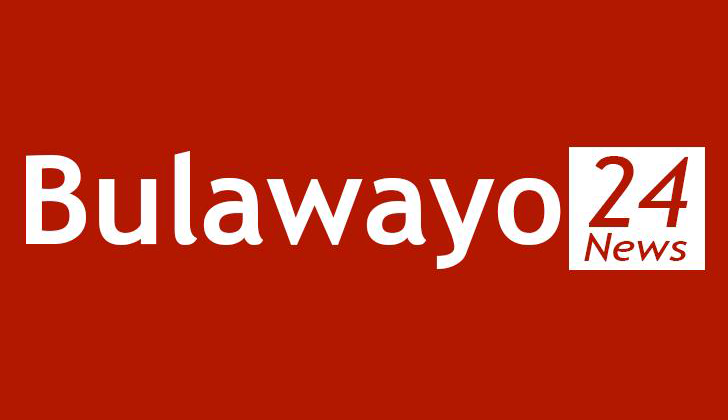 Politics is not entertainment neither is it Christian evangelical crusades. Politicians need to be serious and not take the electorate for granted as there are not there to entertain or preach. Granted there are people in politics for comedic or religious purposes like the Monster Raving Loony Party in UK or the Christian Democrats in Germany.
In Zimbabwe Nelson Chamisa (NC) leader of the Movement for Democratic Change-Alliance (MDCA) was very entertaining during his campaign trail. He had a fire and brimstone fervour to his campaign and also made jokes of which some were very offensive and some which his followers found very funny. This was endorsed by the number of people who were laughing.
There is nothing wrong with making jokes when addressing a gathering it makes the whole scene lighter. However, it is also important to the people who are gathering to realise that there are not at a stand up comedy show. Pitfalls like that can affect the outcome of your agenda. NC produced a shocker when he promised his sister to ED in the unlikely event that he losses. The unlikely happened and he lost. Zanu-PF took advantage of his sister joke and went to town with it accusing him of being a misogynist.
NC is not alone in this charade of ill timed jokes and sermon like campaigns, Emmerson Dambudzo Mnangagwa (ED) is also guilty of the same mistake. He viewed his contender with disdain to a point where he misunderstood the mood of the people of Zimbabwe. Both men treated their podiums as a place to make jokes and throw scorn at each other. However ED had nothing to worry about much as he knew the election was a process to legitimise him winning or not he knew he will be the leader of the country anyway. He had made ground work for many years while the focus was on Robert Mugabe (the disposed leader).
NC was the one who should have put jokes aside and concentrated on building his support base not riding on the late Morgan Tsvangirai's legacy. NC spent most of the campaign trail being pompous passing unsavoury jokes to the detriment of the election. Why do we say this? If NC won 2.6 million votes it means he could have done better given the number of people who attended his rallies. What made people change their minds after the rallies? Could it be that the messages had no substance or it was the jokes? If it was the jokes lessons should be learnt that political leaders are not stand up comedians.
2.6million votes gave NC majority which means he should have become the president of the country. Nevertheless we have seen the bias of the constitutional court judges to content with. The fact that they said NC should have asked for a recount of the ballot or primary evidence means that they ignored the fact that disputed ballots for the last plebiscite elections have still to be made despite Tsvangirai applying to the courts. On this point we do not blame them as we find it absurd that MDCA decided to take their case before the judges who are the architects of the system they are fighting. One of the judges is Rita Makarau who has presided over Zimbabwe Election Commission (ZEC) over the years. The election she presided over were disputed, how then can she preside over her own organisation which she helped to shape? We think that was naive of the MDCA. Fast forward we have ED as the president of the country. MDCA has gained an astounding legal fees bill for both parties; technically MDCA has been used as an example to never challenge the election again in the courts of the country. Should Zimbabwe bother with elections then? Yes, however, there should be a level of maturity in the opposition otherwise its turning into a mantra that every election is stolen.
It's time the opposition engaged advisers who tell them the truth and who are not interested in the posts. Also the opposition can do themselves a favour by embracing realism as a political ideology. Embarking on "thank you rallies" or consultative rallies is just a waste of their meagre resources or rather lack of planning. A well advised opposition should have had a contingency plan to fall back on in the event of losing or cheated on. ED should not use resources which could be used in the health sector embarking on the same rallies he can thank the voters by implementing his campaign promises. This will reduce what now looks like a play ground competition.
This election has already gone to ED he is the president and its not feasible for that to change. The opposition should not be delusional they should face facts and move forward. Before the election it was quite obvious that the sacrifice made by the coup not a coup plotters was too great to end up giving the victory to opposition. It takes a lot to betray your mentor of 50 years. People were shot on the streets of Harare in August soldiers were clearly seen and now there is commission of inquiry instead of arrests. Guess who is on the commission! MDCA thinks they will change that kind of chicanery. The opposition needs to be serious!
Zimbabwe needs to move forward with a stolen or not stolen victory. We have done it in the past why not now? Opposition parties in Zimbabwe needs smart politics and they should start now by letting go of this election and preparing to win in 2023. This was a predetermined results it cannot be changed thinking otherwise is delusional. 2023 is more feasible as coup plotters will have turned the daggers on each other, hopefully. Also ED will have been put to test on his promises. What is needed in Zimbabwe is a leader who can turn the economy around. If ED fails as envisaged by 2.6 million who voted against him, they will be more people to vote for opposition. If ED fails to uproot corruption then NC 2023 is yours. You heard ED deal with corruption, fund hospitals so you can use them, let them be fit for your family use. Job creation and moving artisanal miners in main stream employment or giving them legal mining rights will build the economy.
We have a few recommendations to make to the potential winner of 2023 election:
1. This election is in the past, start your preparations now for 2023. In every competition they are winners and losers. Others win by hook and crook others fairly or by gerrymandering. At the end of it all there is a winner. If you have been out smarted do not derail the country.
2. Don't go to elections if you are not going to accept the outcome. If the process is flawed fix it first. There is honour is refusing to be part of a flawed system than to be involved then complain when the inevitable happens.
3. Social media is very good. However it has its pros and cons trade carefully don't over rely on it. It is a good platform for propaganda. Adopt a door to door campaign strategy now and get to know your constituencies. Have a few rallies, learn from your opponents.
4. Listen to those who do not agree with you they may have a valid point. Remember everyone is welcome to a rally however their vote is a secret. Do not misconstrue rally attendances as votes remember if you make yourself a stand up comedian you will fill stadiums.
5. Have advisers who live in the rural arrears, advisers come from all stations of life. Don't ignore the ones with lesser academic education. Pay attention they will teach you one or two things.
6. If you have MPs already make sure they are visible in their constituencies, they are important for the image of the party.
7. Network in the whole world including your own continent believe me it is very important otherwise you will be sent back home before your asylum is head.
8. Don't reveal all your cards and don't be too boastful you may make potential votes slide away. Be humble. Don't count your chickens before they are hatched.
9. Have projects run by the party which benefit your members. Education is very important for any country's development. Start scholarship funds within your parties. Ruling party cannot stop you from doing that.
10. Respect women in your party. Have policy guidance which makes it clear that gender insults will not be tolerated by the party. Outlaw a traditional belief which undermines women's rights.
11. Don't promise what you cannot deliver. If a leader of the party fails to win or safeguard the votes he/she should step down and allow for party leadership change, it's called democracy that's what you are pursuant of. No need to carry forward failure.
Zimbabwe Solidarity Campaign
Source - Zimbabwe Solidarity Campaign
All articles and letters published on Bulawayo24 have been independently written by members of Bulawayo24's community. The views of users published on Bulawayo24 are therefore their own and do not necessarily represent the views of Bulawayo24. Bulawayo24 editors also reserve the right to edit or delete any and all comments received.