Opinion / National
Zimbabwe NGOS' sinister Agenda
26 Jan 2019 at 17:05hrs |
Views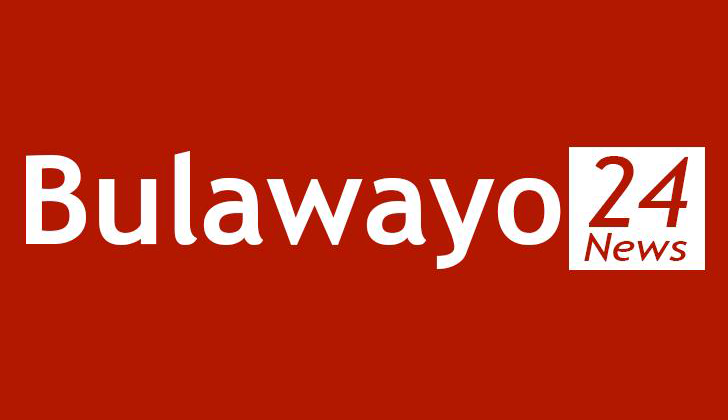 In pursuit of a more sinister, hidden agenda conscience-deficient foreign-funded non-governmental agents of imperialism working with social groups leave behind a trail of destruction of property worth millions of dollars as well as six people dead in Zimbabwe during the recent shutdown called by the Zimbabwe Congress of Trade Unions last week.
Thousands of kilometres away in this country's former colonising power, Britain, a peer asks a colleague in the House of Lords if he had ever considered the re-colonisation of Zimbabwe. If nothing but the truth be told, Lord Palmer is actually asking the colleague responsible for African affairs in the Lords to actively pursue the idea of re-colonising our country.
Sceptics will no doubt dismiss Palmer's wish that such an option is not viable in post-modernity where former colonised people around the world now shape their own destinies as independent nations. On the contrary, however, this pen and many, many other people aware of the treachery embedded in international political dynamics will declare that re-colonisation, better still contemporary imperialism, still rings true and compelling in the minds of some former colonial powers, Great Britain included.
In fact, the recent mayhem, which has left hundreds of looters under arrest, was a vindication of a more sinister agenda that has become a heritage for the offspring of former colonialists in Africa as well as in other, smaller nations around the globe, while appearing to other people as having become extinct along with colonialism itself. However, the monstrous colonial agenda lives today as it ever did in the heydays of the subjugation of blacks and other people of colour when those without knees - as Africans described whites when the colonisers first arrived on the continent wearing long trousers - to exploit mineral and other material resources and cheap labour for their own benefit back home in their native countries.
And here it goes: "Destabilise, weaken, exploit and smile carrying the booty back home as tears stream down the emaciated faces of helpless and hungry natives." Unfortunately, however, deprived of the history of the real motives behind colonisation - which is that imperialists have never ever loved Africans with a passion as such but rather crave the material riches under the feet of formerly colonised and racially oppressed - our people so easily fall victim to the cheap propaganda about the West's being interested in improving the material and general welfare of Africans.
But, of course, African governments in a way shoulder the blame for not promoting the writing of colonial history with all the attendant racial atrocities experienced so that their people are empowered by that knowledge to know where they came from and how they should proceed united as black African brothers and sisters living and working in total unity so as to insulate themselves against cheap, false propaganda that their welfare will be better protected living as slaves under contemporary, Western imperialism that our former oppressors work day and night packaging to try to regain access to the riches pulsating beneath the African soil. African governments should therefore take a leaf from what God said in the Bible: "My people perish because of ignorance."
In addition, the implications of every policy statement or action by African governments should be fully explained by line ministers or their subordinates so that the masses know exactly how their leaders are working to shape the destiny of their nation. Ignorance by the masses about the way forward can lead to disastrous consequences such, for instance, as those that rocked Zimbabwe last week after new fuel prices were announced by the government with foreign backed regime change operatives sowing seeds of disorder.
Meanwhile, as a "community", it behoves on each SADC country to come to the rescue of another family that finds itself at daggers-drawn with its people at the behest of imperialist intrusion, Zimbabwe's recent violence being such an example of Western intervention in the domestic affairs of another country.
In this respect, the puppets of imperialist influence fleeing their own country should be denied shelter in other Sadc states where they are likely to become a bad influence to law abiding citizens there and instead be sent back home to face the music there. In any case and because of their close proximity to us people in other Sadc states know, or MUST of necessity know that no maverick style of governance in Harare is responsible for this country's faltering economy.
The indisputable truth is that economic sanctions imposed on this country in 2002 by the United States of America and its former coloniser, Britain and supported by other, Western European black-race haters are responsible for almost mortally wounding the momentum of our country's economic growth to try to remove the Zanu-PF government as punishment for introducing land reform which saw some farms owned by some minority whites being repossessed for redistribution to the black majority who needed the land the most.
But contrary to Lord Palmer's wish colonial history will never ever repeat itself in this or any other African country, come what may. Solidarity among Sadc countries will make stooges of imperialists think twice before palming dirt money from their masters to reverse the clock of freedom and self determination in the community and elsewhere on the African continent.
Law-abiding Zimbabweans will expect courts to give the offenders their just desserts in the case in point as well as in other, serious offences that have to do with destabilising the country. But the onus rests with legislators to pass laws that will empower the courts to mete out sentences on offenders in ways that will protect the nation from lawlessness.
Source - chronicle
All articles and letters published on Bulawayo24 have been independently written by members of Bulawayo24's community. The views of users published on Bulawayo24 are therefore their own and do not necessarily represent the views of Bulawayo24. Bulawayo24 editors also reserve the right to edit or delete any and all comments received.