Opinion / National
Building national confidence
10 Mar 2019 at 08:38hrs |
Views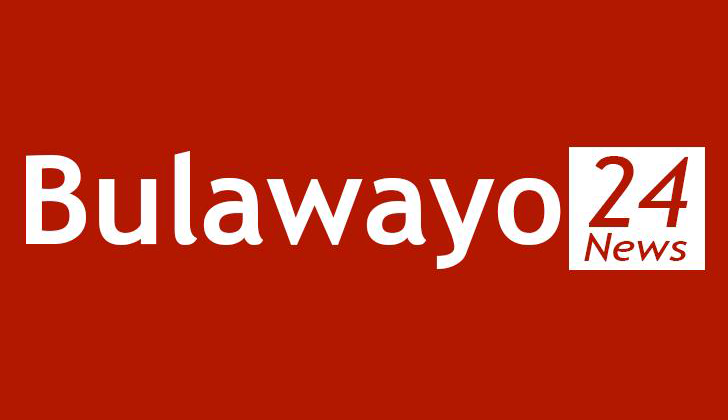 And so the old Indian tale is told. When the country became infested with venomous cobra snakes, government, in its wisdom, reacted with a smart snake stabilisation programme.
A dollar for every snake you killed and submitted at your village was the government quickie. The short-term results of the intervention exceeded all expectations. Fewer and fewer incidences of cobra bites were recorded as more and more citizens boasted a couple of coins in their ordinarily empty pockets. For a couple of months the Indian Chronicles heralded the solution and hailed it as a government masterstroke. But no sooner had the serpents disappeared than they resurfaced in even larger and more menacing numbers. Unwittingly, the quick-fix government policy had prompted the emergence of a new group of "cobrapreneurs", smart sharks who always connive to game the system. For the quick return, productive chicken-breeders and everyday idlers became overnight cobra- farmers, sprouting all around Delhi with smart methods of mass-breeding snakes only to kill and off-load them to the government for a dollar.
When inevitably, the government budget could no longer sustain the dead-cobra avalanche of supply, the ministry promptly stopped the dollar reward. So huge was the backlash. Cobra stocks had piled up in the production stalls all over India. There is no other buyer of dead, let alone live cobras in India or indeed elsewhere in the world. Dumped midstream by government, their sole client, angry and frustrated cobra-breeders unleashed en-masse and dumped the venomous serpents back into the streets, villages and slums of India. Short-term success bred unintended consequences that became a prolonged long-term disaster. Ancient India is similar to modern Zimbabwe!
From currency flip-flops to fuel to Zupco, to duty — the examples are without limit, where our "kiya-kiya" mentality is evident — where the "vuka-mpunzana" approach to national policy-making demonstrates our decided blindness to the cobra effect — a lack of that deliberate 360 degree bird's eye view to strategic policy thinking, often spiralling unintended arbitrage and haemorrhaging of well-intentioned, yet myopic planning. Sometimes a preoccupation with quick-wins and short-term motivated only by narrow political expediency, self-glory, ostrich-arrogance and corky self-indulgence that routinely mistakes Zimbabwe for Zanu-PF, and mistakes Zanu-PF for one man. All this always manifests a reckless deficit of requisite, broad national buy-in and an unmistakable annoyance for consensus-building coupled with reckless disdain for the ultimate value — the human dividend of policy development.
Arriving at the end of what seemed a life-time of pain and suffering, ticking so many correct boxes, saying all the right things, adorned by a refreshing Cabinet of young, energetic, potential game-changers, the wave of hope that chaperoned President Emmerson Mnangagwa into office seemed palpable. For long months, many of those with real scores to settle, political foes, perennial pessimists and sworn anti-Zanu-PF zealots seemed to converge on the unsigned truce to blind themselves to the thorns and only see and smell the strong aura of the rose of pregnant promise that seemed to issue from such unlikely source. One year on, the rose shrunk and withered and thorns loom large!
The Transitional Stabilisation Programme (TSP) and its 2030 vision can only be attainable if they are underpinned by a robust and comprehensive results-based framework of implementation.
National confidence and citizen equity
The fundamental basis of any national programme has to be collective goodwill. The national energy, the spirit and internal power of the citizens committing to a shared ideal is an absolute condition. Re-configuring ideology and driving the nation in a new direction cannot be done outside the demonstrable consent and willing equity of all the citizens. The capacity of the TSP to marshal synergies and sustainable partnerships must rest on deliberate value re-enactment and a sustained community conversation for change.
A complete understanding and compelling eloquence of the nuts and bolts of the TSP and "Mthulinomics" by its chief protagonists is good mileage, but it is not enough. It is akin to attempting to cheat one's way into heaven on account of sheer wisdom of word and great knowledge of the Word but zero faith. Mthuli Ncube needs the active faith and buy-in of the nation to have any chance of meaningful success, even before we discuss the technical efficacy of his programme. He has a dream to sell.
Shared outcomes
Beyond the damp squib feelings of despondency that shrouds this whole patchwork of governance, an effective change strategy must be underpinned by long-term and short-term outcomes that are widely agreed, well-known and well-supported by all stakeholders and citizens as the partners of the desired change. People support results of programmes they themselves partake in the crafting. The results must become the peoples results. They cant be owned and shared if they are both unknown to the citizens and if their resonance with the felt needs of society is foggy and suspect.
Timeline common indicators
It must worry everyone that while, walking the streets of every city and village, citizens are long-faced, despondent and expressly disappointed by the performance of the "new dispensation", Ncube and a select few are celebrating daily what they deem as a richly successful economic transformation, on course. What barometer of success are we using? Who is measuring and what are the indicators of progress or failure? Clearly, government and citizens are not singing from the same hymn book, if in the midst of food insecurity and mass hunger, the governors describe the governed as happy, healthy and wealthy!
Performance monitoring
While strong commitments were made to deal with the runaway corruption and "the criminals around him", as usual, the implementation of anti-graft initiatives has remained at best, luke-warm and hesitant and at worst, selective and non-existent. Alignment of laws and important governance reforms that underpin national and international goodwill and support, inter alia remain a paper promise and a pipe dream. As long as they are podium pronouncements without assigned implementers, a distinct roadmap and robust monitoring and evaluation framework, the people remain disinterested and bemused spectators of their own government programmes.
λλλλλλλλλλλλλ
Zii Masiye (ziimasiye@gmail.com) writes elsewhere on social media as Balancing Rocks.
Source - the standard
All articles and letters published on Bulawayo24 have been independently written by members of Bulawayo24's community. The views of users published on Bulawayo24 are therefore their own and do not necessarily represent the views of Bulawayo24. Bulawayo24 editors also reserve the right to edit or delete any and all comments received.