Opinion / National
Godmother Queen Wezhira defiantly sits bare on Mthwakazi
10 Apr 2019 at 09:41hrs |
Views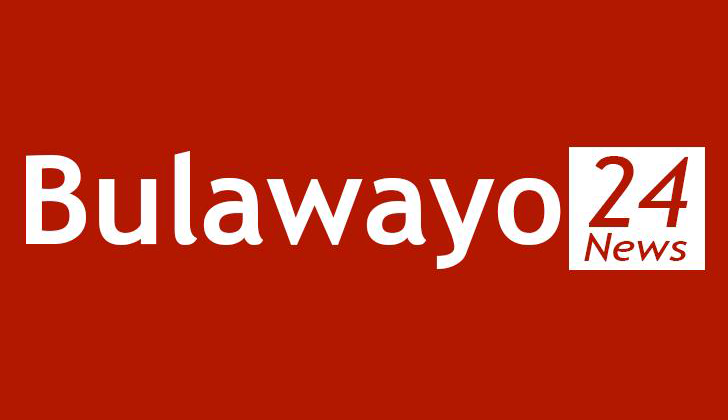 In our culture, when the legendary flowery Eve sits bare and exhibits her rhino horn, the descendants of Adam have to look aside and scurry for cover! Conversely, this time it should be a different ball game altogether. The whirlwind godmother and queen, who is rumoured to be Wezhira by origin is unencumberedly bestriding narrow Matabeleland like a colossal exotic monster. She is the self-imposed king maker of political power in the MDC and Matabeleland. The queen is said to be using a pseudo surname in order to appear relevant to the restive Matabelelanders. However, her insatiable and un-Mthwakazian appetite for power has finally sold her out. The fast but sad disintegration of the MDC in the region features her as the common factor dating back to 2005 and thereabout. The queen is cunningly hunting with the hounds and running with the hairs, just for self-gratification. The observable imminent demise of the MDC in Mthwakazi is said to be secretly engineered by her as she callously takes aim at Prof. Welshman Ncube so that she lands the irresistible, coveted Matabeleland highest possible post in politics, of vice president. Visibly, if she remains unfettered and insatiable in her diabolic appetite for power, ZANU PF is poised to scoop the vote in 2023 as MDC's quality of leadership has been worn down to fourth grade due to successive splits.
Who is Queen Wezhira?
Details about the origins of the self-proclaimed queen of Matabeleland are deliberately sketchy. Even those from Mthwakazi who have worked closely with her are largely unaware of her origins, although she was born in Bulawayo. It is highly probable that she schemingly uses her maternal Ndebele surname for political expedience at the expense of her paternal one of Masvingo origin. This obscure identity has brought her immeasurable success so far. Naturally, the queen is blessed with fluency in both Shona and isiNdebele which has boosted her bat-like identity. She usually broadcasts her dominance through a bellowing, hoarse, masculine voice. You can name your queen if you like!
Inherent Appetite for Power
On the 11th of November 2018, the Daily News reported that Queen Wezhira is unhappy about being left out in Nelson Chamisa's choice of vice presidents. In other sections of society she is thought to have nursed the idea that the scandalous elbowing out of Dr Thokozani Khuphe from the MDC would be an automatic qualification for her to ascend to the second highest post in the party and the prime and highest in Matabeleland, the vice presidency! To the contrary, the subsequent elevation of Prof. Welshman Ncube into the presidium, ahead of her, caused her insurmountable envious anger. In that fit of rage, the queen punctuated the display of her political muscle and power through the Tinashe Kambarami debacle. Although the esteemed VP, Prof. Welshman Ncube was against Kambarami standing in the election, Queen Wezhira, shamelessly using her position as national chairperson of the party, ordered the election to proceed resulting in Kambarami's re-election as deputy mayor of Bulawayo.
The queen is said to have always placed herself at the proper place at the right time. She seems to be continuously riding on lady luck as successive splits have progressively left her well-positioned for possible ascendancy. Sadly for her, this time around her ambitious appetite is said to have hit a brick-wall when the more senior, capable and dignified Ncube was given the top post ahead of her. Unless her gargantuan appetite for power and dominance is satisfied, the queen will fight to the bitter end even if it means that the party collapses and shrinks under the political rubble. Speculation is also rife that she will bring as more human resources from her fatherland Masvingo into Matabeleland as possible, albeit at the expense of locals in order to inflame her influence in Matabeleland.
Queen Wezhira's Latest Shenanigans
Insiders allege that in search of her much desired but elusive VP post, Queen Wezhira is currently on high gear to frustrate the Alliance in Matabeleland and South Africa. Although she hypocritically supported the Alliance when Dr Khuphe and others despised it, the queen finds herself torn between personal aggrandizement and the Alliance success. Sadly, she seems to have chosen to go the self-fulfilment route in which she will weaken and finally crush Welshman Ncube, politically. She is said to be clandestinely and unofficially visiting structures and discouraging them from integrating other Alliance parties especially Ncube's MDC. This is done to ensure that Ncube loses grassroots support and eventually the VP post. The structures are now allegedly under Queen Wezhira's capture. Her recent visit to South Africa could be testimony to that. The queen is known to have told some party leaders that "We must not go and look for Alliance partners. They must come to us". Her scheme is that no information should be shared with Ncube's followers so that the ongoing restructuring will ensure that members from his former party are eradicated from the structures. Fortunately, the democratic leadership in Johannesburg is said to have quietly resisted the move.
These shenanigans by the queen are costing the party big time. It is sad to note that Ncube's MDC has a rich reservoir of human resources from Matabeleland which is being dumped into the dustbin, the ZANU PF way. The queen's covert molestation and marginalization of the Mthwakazians is tantamount to committing political suicide. Democrats from the region will not watch with folded arms as though they were in a funeral procession. This shocking appetite for power and influence by the queen, laced with tribalism, has laid her intestines bare for all and sundry to feast with their eyes.
Tribalism
The whole affair smacks of shameless tribalism and egotism. It is unsurprising how support for Queen Wezhira is propped up in Mashonaland. It is evidently people from other regions outside of Matabeleland that are fronting her name to dominate the MDC in Matabeleland. That is strange and worrisome. It is an undeniable fact that most Alliance members are from Matabeleland. High quality leadership from Matabeleland is deliberately sidelined for selfish gain by the queen and her cronies. The Masvingo-aligned faction has usurped all political power available in Matabeleland and thereby angering local party faithfuls. This cancerous politics of tribes is fast destroying the party. The former stronghold of Matabeleland is swift crumbling like a deck of cards, thanks to self-absorption by the queen. Sadly, some party members are 'dying' in silence due to the fear of losing positions, especially as Congress approaches. Artificially and strangely, lady luck seems to be smiling on Biti and other former defectors who are being glorified yet Ncube is vilified.
Double Candidates
The incessant interference by Queen Wezhira has also seen less popular members being given preference for positions leading to the fielding of double candidates from the Alliance competing against each other. Members from Ncube's MDC are allegedly ignored and declared unpopular by Queen Wezhira and her cronies. The Bulawayo's Ward 28 scenario is one such example of double confusion. More so, in the recent national plebiscite, the Bulawayo South seat was lost to ZANU PF due to clumsiness by the queen. Alliance candidates were reportedly being replaced at the 11th hour in favour of the imposed ones from the top leadership from Harare. This had catastrophic consequences.
Call for Action
If the queen's shenanigans continue unabated, the MDC is poised for a crushing defeat in any future election in Matabeleland and Zimbabwe in general. The grassroots poor and disenfranchised are disaffected and angry at the queen's blatant disregard and manipulation of internal processes in favour of herself and her selfish faction from Masvingo. The continued selfish use of her pseudo surname to dupe the unsuspecting Mthwakazians will not work any further. The cruel attack on Prof. Welshman Ncube is a brutal blow to the party in general, and to Matabeleland in particular. Bombing the house to rescue one's rat for relish is just more than foolhardy and egotistical, to say the least. Alliance partners should also be accorded influential positions in the party like anybody else. The queen's power, which seems to be heading for bushfire status, should be arrested as a matter of urgency. Veteran and new party faithfuls, who value and stand for democracy, and those who love and respect Matabeleland, should stand up and stop the rot. Let the youth, women and men in Matabeleland and the generality of the country disallow Queen Wezhira's selfish politics from prevailing over the development needs of the region and those of the country in general.
CONCLUSION
The MDC in Matabeleland is now on its knees and heading for total flooring ahead of and beyond its electoral Congress reportedly pencilled for May 2019, thanks to the shenanigans of the deceitful Queen Wezhira. Matabeleland has not had a queen since the demise of Queen Lozikeyi of the Ndebele kingdom. Therefore, anyone masquerading as such should be rejected and metaphorically cut to size, for the good of the region. The ambitious godmother, Queen Wezhira, should be trimmed and tail-docked before it is too late. The queen's bare parts need to be covered urgently. Ultimately, this unequivocal call should be loud to reach and penetrate even the ears of Nelson Chamisa so that he head-clamps the errant and wayward Queen Wezhira. That would save the MDC from imminent total collapse.
Umuntu Kaziwa
Source - Muntukaziwa
All articles and letters published on Bulawayo24 have been independently written by members of Bulawayo24's community. The views of users published on Bulawayo24 are therefore their own and do not necessarily represent the views of Bulawayo24. Bulawayo24 editors also reserve the right to edit or delete any and all comments received.