Opinion / National
ZAPU response to 'Gukurahundi' moves by President Mnangagwa
24 Apr 2019 at 08:21hrs |
Views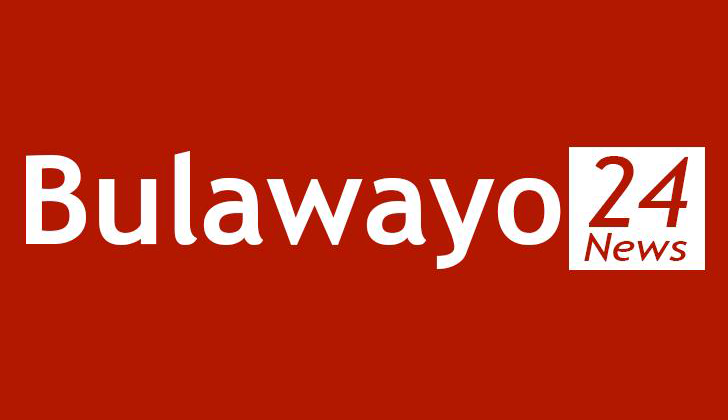 In social and other media there has been debate and speculation on where President Emmerson Mnangagwa is headed regarding resolution of the "Gukurahundi" issue. In the run-up to Zimbabwe's Independence Day (18 April 2019) and on the actual day the President made reference to long-standing injustices inflicted on innocent people in Matebeleland and the Midlands in the form of the genocidal "Gukurahundi" military campaign. This focus on the killings by the Fifth Brigade of the National Army has been accompanied by implied commitments to redressing the development deficit that evolved side by side with political repression and economic deprivation of the region.
Naturally, some eyebrows have been raised by the fact that the latest consolidated presentation of the issues addressed by the President followed an initiative by a wide spectrum of civil society organizations based in the three provinces of Matebeleland South and North and Bulawayo. The 70 organizations in this Matebeleland Collective, to give it its proper name, called for and got an audience with the President and met him at State House, Bulawayo, in an engagement of over 120 CSOs, church bodies, faith based and community based organizations.
Non-sectarian role of Matebeleland CSOs applauded
Before we go into the selective response of the President to the fundamental problems and issues that face the country and Matebeleland in particular, the Zimbabwe African People's Union (ZAPU) wishes to put on record that we applaud the organizations that held the beast by its horns in a non-sectarian manner. The gaps that are left by the Government and its institutions are not within their control and in the case of many of them their core business is not to bring about comprehensive political and economic change in the country. That is why therefore their intervention's stated purpose "to influence national and regional policy in support of participative democracy, healing, peace and reconciliation, economic renewal, social inclusion and equality and devolution based on compensatory development" is a remarkable mandate given to its leadership for a collective presentation to the President on 21 March 2019.
Furthermore, individual or collectives of civil society organizations are within their rights to express their views, opinions or blueprints on issues and developments facing the country and individual regions. Indeed, political parties in and outside parliament are better served by this public participation than by compliant and subservient citizens afraid of raising their voices on critical issues impinging on their mandates and the quality of life of their members, clients and partners. We unreservedly support this line, not necessarily implying that the position taken by the Matebeleland Collective satisfies our maximum stance as a party on the genocidal campaign's ideological sources and eventual legal and political resolution.
The right direction for wrong reasons?
There is no doubt that the engagement with the Matebeleland Collective and the wide agenda contained in its Compendium gave President Mnangagwa an opportunity to choreograph his government's plans to present a picture of more benevolent rule in Matebeleland than what transpired under former President Robert Mugabe. In spite of key players like himself presiding over the security sector in both the former and current permutations of the ZANU-PF regime, he managed to sound more benign and capable of listening and acting positively. Thus he has committed his administration to solving the plight of people who could not get birth certificates and identity documents because their parents were killed over three decades ago in the genocidal "Gukurahundi". He also confronted the question of whether victims of "Gukurahundi" could exhume and rebury relatives lying in shallow graves, again reacting positively. Similarly, the President seemed open to dealing with the issue of facilitating access to documentation like death certificates that would clearly indicate the cause of death of victims. This would be essential in the event of compensation and other forms of closure being brought up in future. For the court of public opinion he assured everyone they will not be risking arrest and prosecution if they discuss "Gukurahundi", their experiences and demands. This is in spite of the fact that constitutional reforms due under the 2013 Constitution are still outstanding. Of course, the real proof of the pudding will be in the eating, because pronouncements of an individual may change down the line of authority when it comes to implementation in the hardened public order and security system. It would have been more reassuring if this was accompanied by a legal instrument.
One of the potentially game-changing moves by President Mnangagwa is partial readiness to give back projects that had been wrested from development institutions such as in the case of the Matebeleland Zambezi Water Project which now reverts to the Matebeleland Zambezi Water Trust (MZWT) as the technical arm of the stakeholders grouped in the Matebeleland Collective. When coupled with implementation of devolution of power to the provinces, control over natural resources-based development projects can uplift livelihoods over large areas. The problem is that the carrot of devolution that has been dangled is more like the usual decentralization of authority coming with strings manipulated from Harare. Unless the maneuvers are resisted we may have appointed governors instead of provincial assemblies of elected parliamentarians making decisions. The newly-found enthusiasm for devolution on the part of the ruling party and its government may be a route to more of the same centre-periphery relationship under a new name. Zimbabwe's provinces deserve more entrenched and accountable structures with real authority over resources and priorities in their areas.
The President's reported acceptance of making up the development deficit arising from "Gukurahundi" and resulting insecurity in Matebeleland also points to a seeming thaw in the repressive iceberg. Schools, clinics, and other essential infrastructure could get a long-overdue boost. This would be a medium-term change in service availability and employment creation, with a potential to reducing the flight of young people to neighboring countries if locals get priority even in government institutions.
Thus far the tone of this statement has been to acknowledge positive elements in the President's grudging and guarded commitments to redressing three decades of marginalization of Matebeleland. These commitments and concessions fall far short of a comprehensive accounting for "Gukurahundi", starting with why the atrocities happened so soon after independence and defined a whole region's exclusion from the much-deserved benefits of the liberation struggle. More importantly, perpetrators have yet to be brought to book and some have certainly died in their beds and even been declared national heroes. Thirdly, Government Commissions of Inquiry have gathered dust without any attempt to make them the starting point for determining culpability and redress for the killing of over 20,000 people, including a mere apology to direct victims and traumatized citizens. This experience must be what has led one analyst to observe that Zimbabwe is a country without a nation. This must be largely because an old saying has not operated: "an injury to one is an injury to all". Instead some even see mention of "Gukurahundi" as divisive and playing of a "tribal" card, whereas ethnic/tribal, cultural and racial discrimination have not received due attention from "progressive" people in national politics. Civic organizations and churches have had to ask for assurance that killings with ethnic overtones can safely be mentioned and redress publicly sought. This is a far cry from what we sought as a replacement to colonial repression and perpetual violation of our people's rights across the land.
The President and government institutions must ensure that they follow the commitments made to the Matebeleland Collective, providing unfettered support to victims of the killings and affected communities which is practically the whole of Matebeleland and Ndebele-speaking parts of the Midlands. At the same time this program must not be a ploy for papering over the comprehensive accounting and resolution for "Gukurahundi".
Dr. Strike Mkandla
Secretary General, ZAPU
22 April 2019
Source - Dr. Strike Mkandla
All articles and letters published on Bulawayo24 have been independently written by members of Bulawayo24's community. The views of users published on Bulawayo24 are therefore their own and do not necessarily represent the views of Bulawayo24. Bulawayo24 editors also reserve the right to edit or delete any and all comments received.