Opinion / National
Lupane election results call for 'MRP' self-introspection
04 Aug 2019 at 13:44hrs |
Views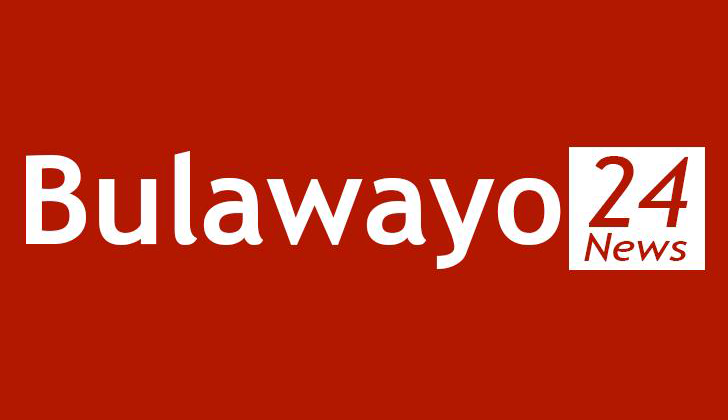 I am seriously disappointed by the election results of the Lupane-East parliamentary by-elections. We didn't perform well.
While I understand the many factors that influences our poor performances in elections since our first election contest in July 2018, I strongly believe we are partly to blame for our lose particularly in the recently held by-elections. It is a fact that people in this country are used to a two party system, and they are not yet ready to embrace an alternative option in this case a strategic regional party. It is also a fact that the mainstream media is biased in favour of the two political parties, ZANU PF elections bribery using state resources is a major factor in aligning the electorate to it's favour.
I also understand the fact that our people hate ZANU PF so much that they wish to get rid of it in the process they are stuck with the MDC.
I am also aware of the fact that we don't have funding, while it is not true that MRP has been rejected by people of Matabeleland, it is certainly true that politics is a game of numbers, hence at the end of the day the public perception about MRP is influenced by the known election results regardless of the many factors that causes our losses.
WAY FORWARD
We have two choices now to make all of which needs us to converge and strategize. Firstly do we need to continue participating in the elections? If the answer is yes then we must change our mindset, if NO, then what next?
Let's start by a NO - The effect of us not contesting elections is too much to the extent that we will be handing over Matabeleland to Mashonaland rule on a silver platter. Both the MDC and ZANU PF have shown great appetite of bringing in people from Mashonaland to lead us, how will we stop this if we don't contest? There is a call by some to instead resort to violence since elections in Zimbabwe are influenced by majoritarianism and tribalism, the only way to be heard is only through violence, I am certainly not ready for this but who am I to stop it? There is also a school of thought that says we need to influence our people within ZANU PF and MDC to take up positions in there and represent us from within?
This too, have it's own challenges. During the war of liberation we are told that ZAPU intelligence deployed some people within ZANU, ZANLA as well as within the Smith regime army most of them did not come back same applies Smith tried it and instead the same people worked well to help recruit and transport for both Zipra and Zanla. Also the said parties have it's own constitutions which is difficult to influence from outside, so can we use this strategy and win? I don't think so.
So what is my suggestion?
Let's say yes to elections but be willing to reform, re organise and repackage our campaign materials. Be inclusive as much as possible. Understand that politics is a game of numbers and follow the rules of the game.
I have been talking to MRP comrades to tone down on insults and focus on real and uncontested issues. Straight Forward message "Nothing for us without us" . Everyone agree to this. Accept that our only and biggest enemy is ZANU PF party and it's institutionalised system of government sponsored segregation and tribalism against us.
Stop the "Asicengi" mentality it will not work. We need everyone onboard, we need to start dealing with discipline, procedure and protocol within and amongst ourselves. We are contesting against MDC and ZANU PF who deploy their leadership full-time at party headquarters and have dozens of employees of the respective parties. Yet we are part time.
We want now to see MRP President Mqondisi Moyo leading the campaign for the party we cant continue to lose. NO. The Information department of the party must be capacitated if parties we are contesting against are employing full-time media personal to deal with their social media spaces what is stopping us? Are we even using the right people to post on our behalf, what message are they selling out there, have we taught them enough to understand the vision of the party or they are just excited people?
While ZANU PF is guilty of wrongly influencing ZEC and use of state resources to campaign, have we notice how serious are they during campaign? We are too relaxed we now want a winning spirit.
What is the organising department doing about setting up of party structures and strengthening those we already have? It the organising department capacitated enough? I repeat politics is a game of numbers, we must carefully choose our enemies we can't fight everyone, everytime, let's find potential allies and deal with the bad perception against us.
Hold regular meetings strengthen our structures. At this moment in time the party must now identify full-time members in the organising department at least 20 per province, let's explain the importance of this to our members so that there is a specific allowance for those.
We want certain National Executive members be deployed full-time at party headquarters in Bulawayo, we don't want to continue to lose. The Secretary for Information and Publicity is expected to lead the rebranding of the party. We need numbers there must be a great shift from the current status.
Finally why is our international lobbying moving at a snail pace? We need to accept that while for many reasons elections are not favoring our nation of Mthwakazi, engagement can. We need to accept that it is now time we officially engage the so called main political parties.
Mthwakazi we can't continue like this, all the party comrades must be active, in Plumtree no more complacency our president must go there and literally camp there.
We must win no more excuses. We must take back control of Mthwakazi, our members some of them must change their attitude, stop foul mouthing we have all the truth to talk about no need to insult and assault.
Yes we can. MRP must win
Sisonke Sibambene SinguMthwakazi sizakulungisa
Cde Mbonisi Solomon Gumbo is a member of MRP writing in his personal capacity.
Source - Mbonisi Solomon Gumbo
All articles and letters published on Bulawayo24 have been independently written by members of Bulawayo24's community. The views of users published on Bulawayo24 are therefore their own and do not necessarily represent the views of Bulawayo24. Bulawayo24 editors also reserve the right to edit or delete any and all comments received.