Opinion / National
Nevers Mumba: From assaulting journalists to Zimbabwean election Observer duties
02 Sep 2023 at 15:31hrs |
Views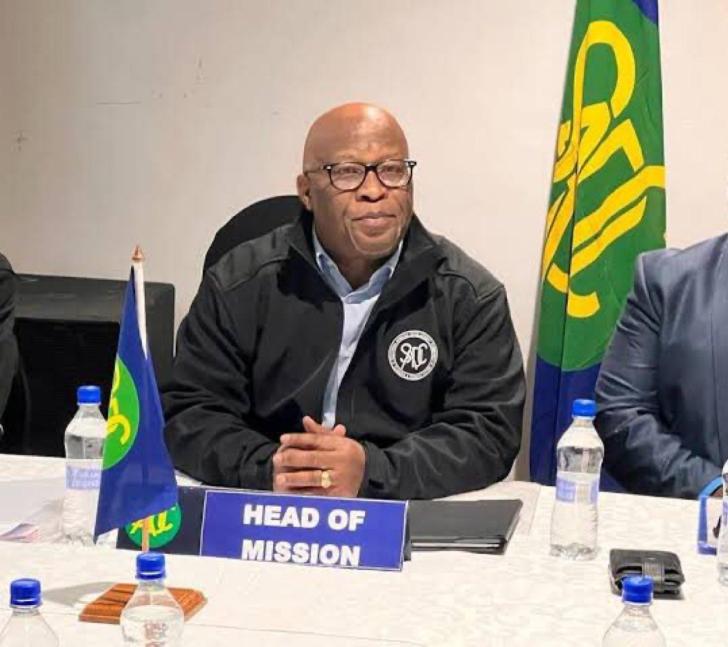 In a world of Zambian politics, there exists a figure so full of contradictions, you can't help but be bewildered. Nevers Mumba, the self-proclaimed democratic leader, has quite the undemocratic track record, a realm of absurdity.
Oh, the irony! Who would have thought that a man caught lying and assaulting journalists would be the perfect candidate for election observer duties? As if that weren't enough, his hands now hold the sacred task of handling Zimbabwean elections.
Can you smell the undesired particles of filth in the air?
These are the works of Nevers Mumba whose name is synonymous with controversy, obscurity, and, let's not forget, political party-hopping!
Watch in awe as this political chameleon effortlessly switches party affiliations like a magician shuffling cards. One moment he forms his own party, the National Christian Coalition, and the next, he flips to the MMD. Talk about a lack of ideological clarity and commitment to democratic ideals!
But wait, the show doesn't stop there! Mumba is not only a pro at political acrobatics but he has also dabbled in other criminal activities. How about a stint in prison for misuse of funds? Yes, our protagonist was convicted while serving as Ambassador to Canada. No worries, though, he managed to avoid prison time on appeal. How lucky!
And if legal troubles weren't enough, our hero has also been embroiled in corruption allegations. Is there anything this man can't do? We're already eagerly awaiting his next adventure in the land of lies and deception.
The burning question remains: Does Nevers Mumba truly possess the qualities of a democratic leader? Or is he just another politician using democracy as a façade? Cash strapped Mumba need to please the Western world and echo their sentiments so that he can secure speaking gigs and appearances to keep food on the table.
While Mumba claims to be a democrat, his party, the MMD, yearns for a legitimate Congress. Oh, the irony! It seems he's more interested in playing dictator behind closed doors than practicing what he preaches.
Nevers Mumba, the master of contradicting himself in every possible way. A soft-spoken dictator with a good English accent, he's truly the epitome of a decent
As we bid farewell to Nevers Mumba, let us remember to keep our eyes wide open and hold our leaders accountable. For only through scrutiny and unmasking their hypocrisy can we foster a true culture of democracy, devoid of these theatrical characters.
Nevers Mumba can smuggle and project his opinions on Zimbabwe's election as much as he wants. He can misuse his duty , role and responsibilities and question Zimbabwe's laws all he wants but he can never fool MMD supporters who need to go to court to force him to hold a Congress for his own party.
SADC is not Nevers Mumba. Nevers Mumba has a hidden agenda, his traits of corruption and misleading authorities are definitely not redeeming qualities neither do they speak of a democrat who means well for Zimbabwe, but let me sing for his supper. Those that pay the piper have called the tune.
Source - Isaac Ncube
All articles and letters published on Bulawayo24 have been independently written by members of Bulawayo24's community. The views of users published on Bulawayo24 are therefore their own and do not necessarily represent the views of Bulawayo24. Bulawayo24 editors also reserve the right to edit or delete any and all comments received.