Opinion / Religion
Daily Old Testament Questions and Answers with Witness Dingani
21 Jan 2017 at 08:10hrs |
Views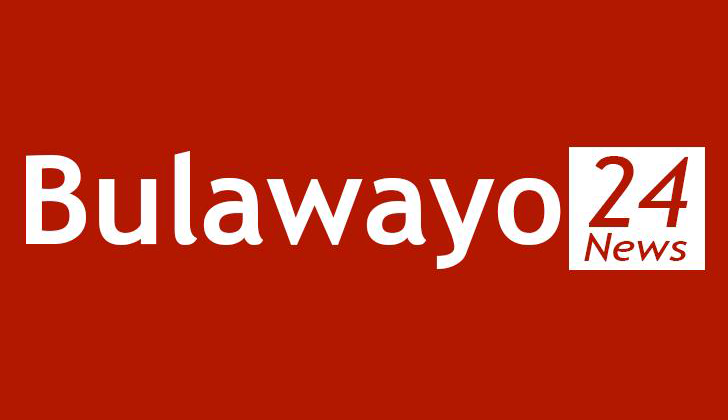 "Prophets often shocked their hearers rather than attract their attention by the methods which they used to deliver their messages" Examine this view. How far is this common in Zimbabwean context.? (25)
COMMENT OVERVIEW
- The above question requires one to have deep knowledge concerning the methods which were used by Israel prophets to convey their messages. They used various methods which will be mentioned on the ongoing article. Zimbabwean prophets use different methods. Zimbabwean prophets include the following
a) The Apple Prophet "Fordrick Fordrick"
b) "The Spectacle Prophet "Freddy"
c) Ezekiel Guti
d) Major Provovo man of style "Uebert Angel"
e) W .Magaya
f) Passion Java
g) Zviratidzo Zvevapostori sects
h) Wutuanashe Andrew
i) Prophetess Ruth Makandiwa
j) Prophetess Beverly Angel
k) Makomichi
l) Aaron Mhukuta "Madzibaba Wimbo"
ANSWERS
- Israel prophets used symbolic actions to deliver their messages, There are so many prophets who used symbolic actions ,for instance Moses performed symbolic actions in front of Pharaoh as a way of convincing him. This is recorded in Exodus 7-10.[charging of the rod into serpent]. Isaiah of Jerusalem is well known of his symbolic action which is even shocking the readers of this generation, Isaiah is recorded to have spent 3 years walking nak*d ,this is recorded in Isaiah 20:3.Jeremiah is also known of performing unusual symbolic actions of caring yoke bar, this is recorded in Jeremiah 27. Hosea is well known of marrying a harlot as away of delivering a message, even though in the society it was not allowed for men to marry woman with loose morals [Exodus 24:1-4].The above prophets might have been delivering the message to the audience ,one should note that on the onset it shocked the hearers or audience considering Moses who performed unusual symbolic action in front of Pharoah ,he was shocked this can be evidenced by summoning his magicians and soothsayers and his heart being hardened. All this is recorded in Exodus 7:10-15.Jeremiah shocked the leaders in Judah, it even shocked Hananiah the false prophet, this might be the reason why he broke the yoke bar ,this is evidenced in Jeremiah 28:10-11.Basing on the above ,it is clear that most of the symbolic actions performed by prophets shocked hearers than attracting them .
- The visions sometimes shocked the audience, this is true in the case of Amos who delivered his message of doom ,perhaps in Gilgal and Bethel. The visions are well known by number of biblical readers [Amos 7].The visions of Amos might have shocked even the priest Amaziah ,this is the reason why he expelled him even though some scholars believe that Amos was expelled because Amaziah believed that Amos was prophesying for bread.The point is that Amaziah might have been shocked by the visions of doom which were uttered by Amos ,hence meaning that prophets often shocked their hearers rather than attracting them.

HOWEVER PART
- In as much as it can be said that prophets often shocked their hearers with their methods which they used to deliver their messages, it will be loss of memory if one ignore the view that some methods attracted the hearers, for instance, songs. Israel prophets used songs to deliver their messages .Moses used a song to deliver his message, this is recorded in Deuteronomy 32:1. Amos also used the song "funeral dirge" to deliver his message of doom ,this is recorded in Amos 5:2. Isaiah of Jerusalem also used the song of vineyard to deliver his message to the Israelites, this is recorded in Isaiah 5:1.Some scholars believe that on the onset songs attracted people especially when a prophet used the vernacular language. As such ,this indicates that sometimes audience were attracted by the methods which were used by the prophets.
N.B There are so many ways which attracted the audience.

ZIMBABWEAN CONTEXT
- In Zimbabwean context, number of so many prophets uses methods which attract their hearers, for instance the use of stories, the son of Wimbo, Gomo submitted that the way his father delivered his message it was amazing, this was even published by Bulawayo24.com ["He has always been amazing because at times he makes prophecies without informing anyone that he is sending a prophetic message. He would just pretend to be telling a story and often we would realise it was a prophecy when things he would have said begin to happen"] All this indicates that methods used by Zimbabwean prophets attract hearers.
SOME OF ATTRACTIVE METHODS
a) Pamphlets
b) Radios
c) TV stations
d) banners

QUESTION DEMANDS
-Read the demands of the question
Questions by schools to be answered on Newspaper can be submitted through my mobile number +2363777896159 or Email address :
witnessdingani@gmail.com .Readers of the Daily Old Testament Questions and Answers can follow the Questions and Answers on Sunday News Newspaper every week | Bulawayo24.com Online Newspaper | Listen to Divinity on Lips Radio Program with Witness Dingani every Sundays on Channel Zim Free Tv Decorders [Radio Dialogue] 09:00am -10:00am or Like Facebook page "Witness Dingani" where some of useful information will be posted.
"As we look ahead into the next century, leaders will be those who empower others." -- Bill Gates
"People who succeed have momentum. The more they succeed, the more they want to succeed, and the more they find a way to succeed. Similarly, when someone is failing, the tendency is to get on a downward spiral that can even become a self-fulfilling prophecy." -- Tony Robbins
Source - Witness Dingani
All articles and letters published on Bulawayo24 have been independently written by members of Bulawayo24's community. The views of users published on Bulawayo24 are therefore their own and do not necessarily represent the views of Bulawayo24. Bulawayo24 editors also reserve the right to edit or delete any and all comments received.