Opinion / Religion
Is money to blame for current and future challenges?
03 Jul 2017 at 13:47hrs |
Views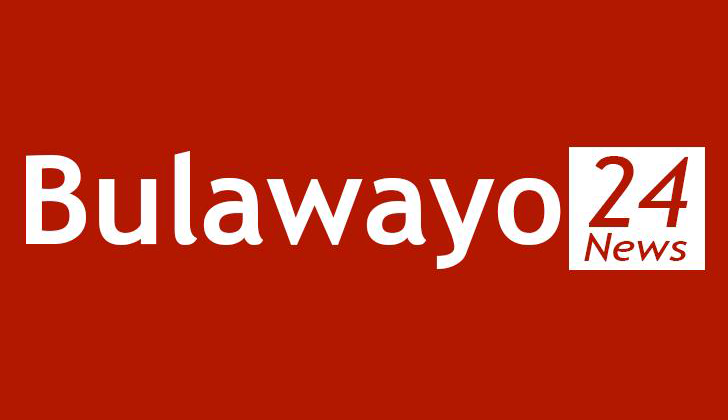 Why money being blamed all the time?, Does money think for you?, Money is a good that acts as a medium of exchange in transactions. Classically it is said that money acts as a unit of account, a store of value, and a medium of exchange.So money isn't just pieces of paper. It's a medium of exchange that facilitates trade. We are working very hard so we can earn money.
Is money the root of all evil? The apostle Paul, in his first letter to his young disciple, Timothy, had this to say: "For the love of money is a root of all kinds of evil. Some people, eager for money, have wandered from the faith and pierced themselves with many griefs" (1 Timothy 6 vs 10). Now this verse is often misquoted as saying, "Money is the root of all evil." Notice how "money" is substituted for "love of money" and "the root of all evil" is substituted for "a root of all kinds of evil." These changes, while subtle, have an enormous impact on the meaning of the verse.The misquoted version ("money is the root of all evil") makes money and wealth the source (or root) of all evil in the world. This is clearly false.The Bible makes it quite clear that sin is the root of all evil in the world (Mathew15vs19,Romans5vs12, James1vs15). However, when we reflect upon the correct citation of this verse, we see that it is the love of money, not money itself, that is a source of all different kinds of trouble and evil.
The issue is the mindset. People usually have this belief that money has destroyed societies and mankind. I disagree because its not the money but the person who uses it. There are rich people who are doing a lot for their communities. We hearing are a lot of stories because of attitude and human perception towards money. Do money has audible voice no . Families have broken up because of money , brother and brother can't see each other eye to eye. Some people visit occultists/ witch doctors for sake of microwaved wealth .They even go to an extend of killing fellow man so they can take human parts for rituals. Our print and online media have been hit with headlines such as Another ritual killing, Serial killer killed friends for rituals etc. Even in churches , churches are divided if you try to dig out what causes division will be the leadership perception towards money. How many churches have split so far ? Attitude towards money has contributed . What is going on especially in my beloved nation of Zimbabwe? Money money ,you can't make it without money . If you want services to be done as quick as possible in any offices ; you need to knock an office door with appreciation money. The knock on effect of the love of money results on corrupt tendencies . If you part away with money services will be done as quick as possible. Its how our community have become. Yours truly is hearing a story of the workers who were building the durawall for housing scheme in Bulawayo and the state of the art hotel of the young celebrated Prophet in Zimbabwe Walter Magaya that the man of the cloth haven't yet paid there 4-6 months salaries . They say ," try to ask about the money ,you will be fired from work by his aides." Who is wrong there is it his aides/ he is not fully informed of what is happening on the ground? Only God knows the truth ,as the word of God says ," the truth shall set us free." You are a giver Prophet Magaya , you gave to Zimbabwe national soccer team (warriors) , many underprevilleged families ; in the same way do the same to your workers. Be a center of good corporate governance and be surrounded by generous assistants and close aides . A little house fly can kill the well baked cake, iam tipping you man of cloth. I don't hate you . I don't know how God called you. I honor and respect you as a man of God and as one of us from Mhondoro Ngezi.
My contrymen let's value humanity more than money . Spirit of ignorance is on it's high level . No one cares for anybody. Citizens I urge to know your rights. No one is above the law .We are all equal guided by our book called the constutution of Zimbabwe. On the 24th of June 2016 at about 1445hrs a man bought a regular pizza meat deluxe at Bulawayo Chicken Slice Bulawayo outlet along 9th Avenue CNR Fort Street. When he was now eating the pizza he discovered a big housefly inside a clear sign that the food was contaminated and immediately went back to show the cashier. The cashier invited two other male staff who witnessed the discovery. A female manager also came and notified him that she can't assist him but gave him the mobile number of marketing personnel who said to be in Harare.The number was phoned but the owner of the phone ignored the calls. The man suffered psychological trauma as of eating and autimately discovering a disease vector a housefly in his food. The supplier of the contaminated food is however numb , insensetive and impersonal on this. This issue has evolved into a legal challenge and therefore in the courts. The love for money has destroyed promising and best practices among emerging youth entrepreneurs for example we have read so many murder cases of young alluvial gold miners who are upon stepping on the precious stones conspire to kill one of the partners . This tragic. The young enterprising minds can not grew and blosom because of greedy.
I personally believe we should stop blaming things that we ourselves have given value to.Did you catch that? Let me reread it. A clear distinction must be made between THE LOVE of money and money itself. Let this truth sink deep into your spirit. God is not anti-money, or anti-wealth, He is anti-money WORSHIP. I am writing this on my own personal opinion.
Enos Denhere is a member of a formative think tank that seeks to build a vibrant Zimbabwe and Africa society through youth mobilization in social economic empowerment. Enos is willing to participate in nation building and entrepreneurs forums
Source - Enos Denhere
All articles and letters published on Bulawayo24 have been independently written by members of Bulawayo24's community. The views of users published on Bulawayo24 are therefore their own and do not necessarily represent the views of Bulawayo24. Bulawayo24 editors also reserve the right to edit or delete any and all comments received.