Opinion / Religion
The unsung stories of African heroes of faith
17 Aug 2017 at 14:39hrs |
Views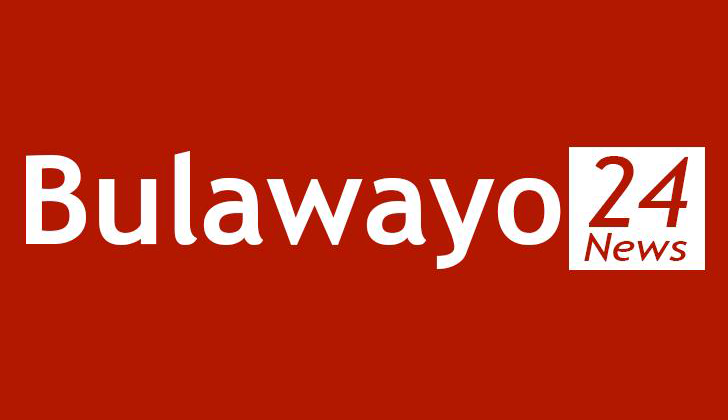 The Bible gives us a lot of historical evidence of men and women who did great they were people like us. People like Abraham ,Gideon , Moses, Samson, Rebecca ,Daniel,Elijah and they were man like us yet they did greater works they did. If we are to look in the bible they are labelled as ELDERS OF THE CHURCH,MAN OF FAITH.
Hebrews11verse2-5,7-11 KJV ; 2 For by it the elders obtained a good report.3 Through faith we understand that the worlds were framed by the word of God, so that things which are seen were not made of things which do appear.4 By faith Abel offered unto God a more excellent sacrifice than Cain, by which he obtained witness that he was righteous, God testifying of his gifts: and by it he being dead yet speaketh.5 By faith Enoch was translated that he should not see death; and was not found, because God had translated him: for before his translation he had this testimony, that he pleased God.7 By faith Noah, being warned of God of things not seen as yet, moved with fear, prepared an ark to the saving of his house; by the which he condemned the world, and became heir of the righteousness which is by faith. 8 By faith Abraham, when he was called to go out into a place which he should after receive for an inheritance, obeyed; and he went out, not knowing whither he went. 9 By faith he sojourned in the land of promise, as in a strange country, dwelling in tabernacles with Isaac and Jacob, the heirs with him of the same promise:10 For he looked for a city which hath foundations, whose builder and maker is God.11 Through faith also Sara herself received strength to conceive seed, and was delivered of a child when she was past age, because she judged him faithful who had promised.
There is an African proverb that is dear to my heart. It says ,"What an elder sees seating a young man cannot see even if he climbs the tallest tree or mountain." Another African proverb in Ndebele langauge says ,"Indlela ibuzwa kwabaphambili ( Don't hesitate to ask the elders no matter your qualifications they once walked the same path you are taking). There is wisdom and things to learn from those have gone ahead of us in ministry. We have unsung African heroes of faith who trail blazed the way for us modern preachers.We have the like of Apostle J.A Babalola , he was a man mightly used by God to ignite the fire of the first Christian revival in Nigeria in the nineteen thirties. Brother J.A. Babalola and his prayer team entered forbidden forests , silenced demons that demanded worship , paralysed deeply rooted ,anti gospel activities . Sometimes , beginning from the highest places they emptied hospitals by the healing power of the Lord Jesus Christ , rendered witch doctors jobless and started the first indigenous Holy Ghost filled church in Nigeria. My worry is that we don't seem to know about the African Diaspora founding fathers of faith.They dug the foundation for us . It was hard to penetrate with the gospel of our Lord Jesus Christ into four corners of Africa. Who remembers the likes of Rev. Nicholas Bhekinkosi Hepworth Bhengu was born on September 5, 1909 at Entumeni, KwaZulu-Natal. Known as "Manotsha", "Papakho", "uMkhulu" or "uKhehla" by his converts, he was the Founder of the Africa Back to God Crusade (Assemblies of God) in the 1950s. Bhengu was an evangelist, a teacher of the word, and a pastor. Through his ministry a very large congregation was built up in the Eastern Cape, KwaZulu-Natal, and the rest of South Africa together with the neighboring countries. Bhengu emphasised holiness and the fear of God, among other things. He taught his church to be self-sustaining and he also encouraged material independence through hand work. Bhengu died in 1985. Richard Ngidi, was a giant of the Apostolic Faith Mission. He mentored and inspired many servants of God, the likes of Moruti Isaiah Tshukudu, Moruti Henry Diya, Moruti Ralekholela, Moruti Agrippa Khathide,Moruti Michael Kodisang and many more. NB! He walked mightily with God!.He was an evangelist populary known as miracle worker as he was mightly used on miracles and healing.
The list is endless the likes of Frank Chikane former associate of Renhard Bonke ,Andrew Watawunashe ,Morgan Sengwayo,Mwatha Samuel Kang'ethe ,Joe Kayo,Professor Ezekiel Handinawangu Guti is the founder of Zimbabwe Assemblies of God Africa (ZAOGA), a Pentecostal church founded on 12 May 1960. ZAOGA is also known internationally as Forward in Faith Ministries International (FIFMI) headquartered in Waterfalls, Harare, Zimbabwe.Dr Guti was born on May 5, 1923 in Ngaone, Chipinge, Manicaland Province, Rhodesia (now Zimbabwe). To date, the church has been established in over 125 nations, with over 2,000 churches in Southern Africa[citation needed]. Dr Guti has ministered for over 60 years and spoken in many different countries, colleges and universities. He has founded seven Bible colleges named Africa MultiNation For Christ College (AMFCC), with three in Zimbabwe, two in Mozambique, one in Zambia and one in Ghana. He has also founded various ministries including F.I.F. Children's Home, Africa Christian Business Fellowship, and Gracious Women's Fellowship.He has written over 69 books on his teachings. He is married to Eunor Guti, the first female Archbishop in Zimbabwe, who is gifted in healing, deliverance and evangelism, and consistently supports Dr Guti in preaching the Gospel of Christ to millions worldwide. Josiah Olufemi Akindayomi was the founder and first general overseer of what is today known as the Redeemed Christian Church of God. The church, today acclaimed as the fastest growing Pentecostal church in the world, started in 1947 as an independent prayer fellowship, the Glory of God Fellowship. This group blossomed into the Redeemed Christian Church of God in 1952. Josiah was born in 1909 into the Akindayomi family in Ondo State, Nigeria. From early childhood Josiah's parents noticed unusual things about him. When he was sick, alledgedly his sickness, that usually defied traditional medecin-the most common treatment for sickness in those days-would abate and subsequently disappear once he was bathed with ordinary water. Josiah himself also had an inkling that he was different, for although he grew up in an environment where the worship of Ogun (the Yoruba divinity of iron and war) was prevalent, he was aware of the existence of a greater power and yearned to know the true God who created the earth and everyone in it. Apostle Peter Newman Anim, formerly known as Kwaku Anim Mensah (also known as Kwaku Manasseh) was born on 4 February 1890 to Mr. Simon Appiagyei and Madam Hannah Lartebea of Boso in the Volta Region of Ghana.The founder of Christ Apostolic Church . He was operating in the gifts of healing and all his teachings were about holiness and salvation. Benson Idawosa Born to non-Christian parents in a predominantly non-Christian community, he was rejected by his father, John, for being frail and sickly. He constantly had fainting spells as a child, and on one of his spells, his mother, Sarah, abandoned him at a rubbish heap presuming him dead. Hours later, he came to, and began wailing and was rescued by his mother. He grew up in a poor household. Like most of the surrounding houses, his family home was a mud house. This reality denied him access to education until he was fourteen years old, when he was able to attend school.As a youth, he got converted to Christianity by a certain Pastor Okpo, and joined his fledgling congregation as one of its first members. He was very active in evangelizing, seeing many come to Christianity. After experiencing a revelation from God calling him into ministry, he began to conduct outreaches from village to village, before establishing his church in a store in Benin City. By 1971, he had established churches all over Nigeria and Ghana. Known for his boldness, power and prosperity-based preaching, as well as an enormous faith in the supernatural, he was instrumental to the strong wave of revival in Christianity and marked conversions from animism that occurred between the 1970s and 1990s in Nigeria. He is regarded by Christians folks as the father of Pentecostalism in Nigeria, and was the founding President of the Pentecostal Fellowship of Nigeria (PFN). Many prominent Nigerian pastors like Ayo Oritsejafor (former President of the Christian Association of Nigeria (CAN)), David Oyedepo, Felix Omobude, Fred Addo, Bishop Mike Okonkwo and Chris Oyakhilome were his protégés.
They may look "old fashioned" to some people . However , there is a lot to learn from them. Never despise the rags of the old man. These elderly men and women of God have been pioneers. They paid the price,sacrificed and preached the gospel under very harsh conditions long before some of us were not born or born again.They were not motivated by fame or material gain. They were motivated to depopulate the dark world and making sure everyone will go to heaven . Help me to celebrate the founding fathers of faith in Africa. Your legacy will live till eternity.
ENOS DENHERE IS A Motivational Speaker ,Nation Builder AND PAN AFRICANIST.
Email enosdenhere@gmail.com
Call /App +263773894975
Source - Enos Denhere
All articles and letters published on Bulawayo24 have been independently written by members of Bulawayo24's community. The views of users published on Bulawayo24 are therefore their own and do not necessarily represent the views of Bulawayo24. Bulawayo24 editors also reserve the right to edit or delete any and all comments received.