Opinion / Religion
Prosperity is a spiritual blessing
08 Feb 2018 at 14:19hrs |
Views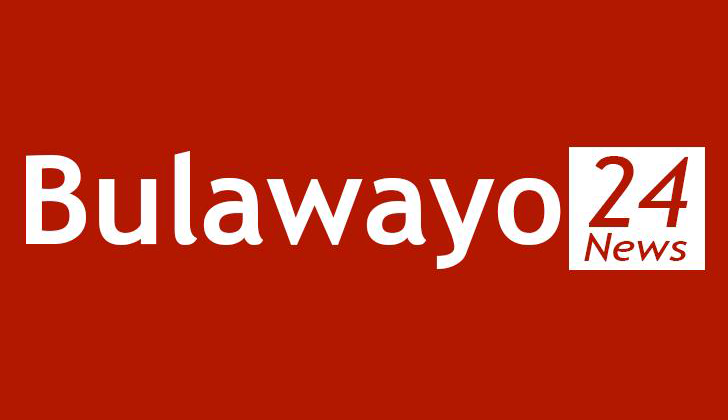 Poverty is not a sin but accepting poverty it's a sin.Our prisons are overpopulated today because of poverty pushing a good person "over the Brink" to do bad things to escape poverty or a certain economic level. Poverty contributes to medical problems through stress, worry, taking too much alcohol, take drugs, commit suicide, steal or even commit murder. All you need is to persevere which is to persist in or remain constant to a purpose, idea, or task in the face of obstacles or discouragement.lam from Zimbabwe Africa where we live with faith-assurance that I have a dream and one day I will turn the world upside for betterment of my continent.On the road to success you will face many challenges ;obstacles bigger than your physical stature but equivalent to your goal.
Don't give up on your dream. I say to you dream again.In 1964 in Oslo Norway Dr King was awarded the Nobel Prize for great work he did which was birthed from his passion to see equality in the nation of America despite your race, color, tribe. Few people including Dr .King expected that black man could actually win the Nobel prize.It was a triumphant and an historic moment. This what Dr King said, " For the last 10days, I have been on a literal mountaintop having transfiguring experiences. We've had the privilege of meeting and talking with kings and queens, meeting and talking with prime ministers of nations, meeting and talking with the humble people of the land. I wish I could stay on this mountaintop. I wish I could stay here tonight, but the valley calls me.There are those who need hope.There are those who need to find a way out. As I go back to this valley, I go back with a faith. I go back with a faith that truth and justice will rise again. I go back with a faith that the wheels of the gods grind slowly, but exceedingly fine. I go back with the faith that you shall reap what you sow. With that faith, I go back to the valley." In other ways
Dr King taught us about the pain and promise, renewed faith, love, courage.Let us begin with energy and hope, with faith and discipline, let us not quit until our work is done.The Bible says, " Let us not grew weary in doing good, for in due season we shall reap if we do not lose heart."Martin Luther King Jr. never lost heart.All you need is renewed energy on that goal.People can say anything they want but never give up.Have a positive mindset.Avoid negative mindset and the fear of unknown.The real truth giants and sharks exists in the area of your interest.You need the stone of David which killed Goliath mindset.The purpose is the discovery of a reason for your existence and is defined as the original intent for the creation of a thing and your purpose is key to your passion.
Your strengths of breakthrough in every area of passion is stored in your God's given ordained gifts.The passion is so important? In the Bible, we read "May He give you the desire of your heart and make all your plans succeed." Your plans will be successful if you truly desire to accomplish them.The word desire denotes not a casual interest in life, but a deep, possessed drive for a desired end-a passion for a purpose .If you don't have a passion for something, you wont receive it.Ask yourself, are just existing, or you pursuing a reason for living? You should not just do, you need feel what you're doing.
Your passion continually motivates and inspires you.You need to have lifetime assignments.The truly lifetime assignment is not the accomplishment of a list of goals because goals are temporary.Truly lifetime assignment is manifested when you discover a destination for your life that is compelling that you will have completed your purpose for living once once you accomplish it.Passion is a key to assignment because your desire is meant to be your destiny.The Bible tells us, " Delight yourself in the lord and he will give you the desires of your heart."Our purposes and passions are the perpetual ideas, dreams, thoughts and visions that fill our hearts or subconscious minds.The creator has "hidden" his will inside each of us.
The creator places his desires in our hearts or subconscious minds and then promises to fulfill them.Your passion is supposed to come from that hidden treasure of desire that he has put within you.Sometime, its not easy for us to recognize the source of life's passion because desires are often bigger than our pocketbooks, the level of our education, cultural abilities, our race and we figure that someone is meant to accomplish them.If you want to make it, tell yourself lam going to go after this no matter what happens.If I have to wait ten years, lam going to get it.Passionate people are "possessed " people.You can't be successful unless you have a real inner need to accomplish something in particular.You need to discover an assignment in your community, world, generation and committed. Be willing to pay the price to obtain your desire.Passion is the juice for living as it helps us to rise above our daily routines (motivation)Passion comes from something outside the world this world and is connecting to it.
Lastly remember in your way to success you are destined to meet dream helpers/dream killers.Perseverance, not giving up kills the dream killers.
Enos Denhere
Its always good to hear from you my email enosden@gmail.com. I welcome you to invite me at your seminars/forums .
Source - Enos Denhere
All articles and letters published on Bulawayo24 have been independently written by members of Bulawayo24's community. The views of users published on Bulawayo24 are therefore their own and do not necessarily represent the views of Bulawayo24. Bulawayo24 editors also reserve the right to edit or delete any and all comments received.