Opinion / Religion
Best presidential choice through the eye of a man of God
23 Jul 2018 at 11:54hrs |
Views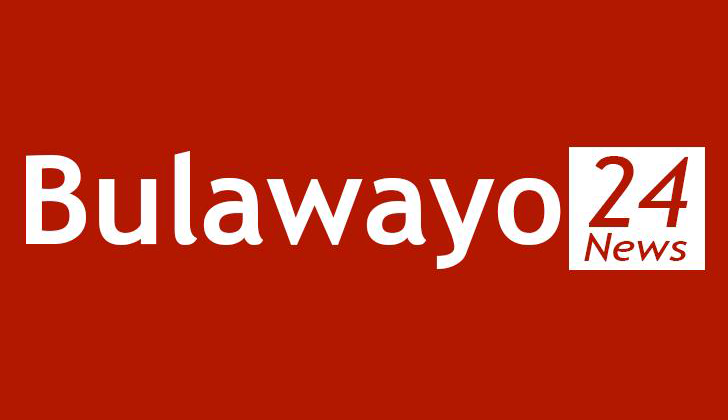 Greetings people of God!
I want to comment on the forthcoming elections and provide my own analysis.
Since my opinion is that there are two main contenders for the Presidency, basing on campaign rallies, I will focus on Chamisa and Mnangagwa and give my own assessment in guiding those who want genuine economic turn- round in the next 5 years.
First and foremost, I do not have a particular party which I support at the moment. I only sympathised with MDC at its inception up to 2008. I then decided I was to focus on supporting whoever is chosen because as a man of God I must be able to accept and pray for whoever the leader chosen from across the political divide.
Nelson Chamisa
I would say many people who run with Chamisa do so as a way to bring in change and new blood to the presidium. Most of the people are those who are finding it hard to survive under the current circumstances and mostly blame ZANU PF for the status chore.
Other people are those who are disgruntled because of past violence and misgivings from ZANU PF especially Gukurahundi and disorderly farm occupations amongst others.
However, beyond these issues, Nelson Chamisa under normal circumstances would not stand a chance because of how he has proved to be out of touch with the priorities the nation needs in the next first 5 years. The economy is crying for urgent help and would need a strong foundation in the first few years of the new President's term to realise major improvements. Chamisa as a novice to statesmanship would not fit the bill as his first years would need him to grow and adjust to the new role. In my opinion he still needs to grow up and learn from the side-lines as the new MDC President and come back in 2023 as a strong contender for the top post.
Emmerson Dambudzo Mnangagwa
If Emmerson loses the elections, it is because at his campaign rallies and at other fora he has not explained the major issues which make some people resent him. The issue of being in government for 30 years and working with Mugabe as well as past ZANU PF misgivings attributed to him and his colleagues. He should also explain why he has not been able to bring cash or jobs or other expectations in the 8 months he has been in power. I will briefly help him to explain here.
My own perspective is to say he is the right person for the next 5 years. He has the momentum and has done enough ground work to turn around the fortunes of this country. Gukurahundi was unfortunate yet people always get second chances. After all, when I read the statements attributed to him which are said to have sparked Gukurahundi he merely commented that 'Dissidents' needed to be dealt with not necessarily to say the whole of Matabeleland needed the said pesticide . It was unfortunate that the operation became excessive and went beyond its mandate and I would not know if those who were in authority could not intervene when a Genocide unfolding. President Mnangagwa has said Mugabe has already pronounced himself on Gukurahundi which covered them all but many people think he could also apologise on behalf of his party which was and is still in Government. We might differ in the way we see things but I would not refuse him the opportunity to bring life to our economy because of how he has chosen to handle Gukurahundi in his own discretion.
We come to the issue of his being with ZANU PF for the past 38 years. To me I have come to know through some inside information that Mnangagwa is a performer who usually delivers on his assignments. Yes he was working under the party which generally did not deliver but was he supposed to quit the only party he knew and offered him real chance to be the top man to turn around things? We all have worked in some companies or positions where your word does not necessarily carry the day but the word of the superior but we have not resigned. I would not disqualify ED on the basis of his performance when he was working as a subordinate who had to implement policies agreed at party and government level. Mnangagwa can be judged on the basis of his own administration when he is the top- dog and we already have seen how he wants to do things differently from his former boss RGM. ED could not seek friendship and acceptance from those other countries when his boss was churning out hate speech against the same.
On the issue of being unable to bring tangible change as expected by some people in the past 8 months, I would say this can only be a mind- set of ignorant people who do not want to apply their minds. The major issue which has been hindering our economic fortunes has been lack of local production and our hostile foreign policy during the Mugabe era. ED has been correcting this hostlile foreign policy by engaging the international community and making the right statements. This is a profound foundation he has established for a sound take off in the next 5 years. We import everything we use and eat and it is only when investors come in and the economy improves in this respect to enable us to also export and consume local commodities that we will be able to see an improvement. Currently the outside World has waited for elections to offer any help or remove any sanctions which have crippled our local parastatals and other companies which depend on lines of credit from outside.
Those who are in business know that one needs capital to operate viably and in this global world you cannot operate in a vacuum and make it. President ED is currently doing the right things and just like Chamisa who relies on support from foreign Nations he also won't afford any miracles in this environment. Cash and jobs can only improve when the other economic and social fundamentals as stated above are addressed.
Now that other countries are willing to work with ED if elections are endorsed as free and fair nothing will stop ED from delivering on the economic front as his foreign and domestic policies are in the right direction. It seems to me putting Chamisa right now will be derailing the progress and stalling the moment
To conclude, I think other candidates might have their chances too but I have focussed on those most popular basing on their campaign rallies. I am hoping for everyone to go for the best candidate who is ED and maybe give chance to Chamisa in future if there won't be other credible candidates.
Source - Apostle Howard Tundu
All articles and letters published on Bulawayo24 have been independently written by members of Bulawayo24's community. The views of users published on Bulawayo24 are therefore their own and do not necessarily represent the views of Bulawayo24. Bulawayo24 editors also reserve the right to edit or delete any and all comments received.