Opinion / Religion
Faith is for low level Christians, to know God is the Apex
04 May 2019 at 22:44hrs |
Views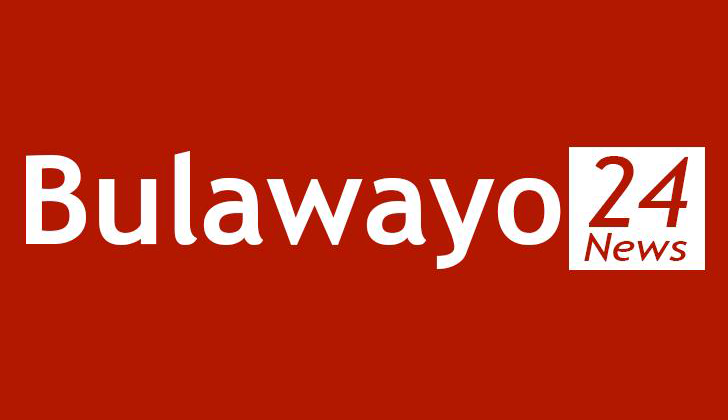 No one has ever seen oxygen, and yet, every second, we all breathe in oxygen. A very basic learner, needs to have Faith, as transition to know that oxygen exists. A lower than basic person, does not even need Faith to know that oxygen exists, he just guzzles it freely without questioning and he calls it free air. So, there are three stages to everything namely nominal, basic and knowledgeable.
While nominal is really bad news, Faith is a very important step in learning more about God. But, when Faith becomes a life-long desirable, it produces a low-level individual who never gets to a stage of declaring empirical experience with God.
Faithful people have helped me, in the last fifty years, to empirically experience God, and now, I am no longer a believer but a witness. There are some things in life, which cannot be seen to be believed. Things such as oxygen. Human beings have gone on to study the elements which make oxygen, and yet oxygen cannot be seen. 75% of humanity know that we all breathe in oxygen. 25% call it air and they have never bothered to question what type of air. A very tiny percentage can tell what elements hold oxygen's protons and neutrons together. They go on to explain the electron configuration of the oxygen atom, and, using all this undisputed knowledge, they exploit oxygen and use it in a lot of applications. This proves that what they know is real, they have knowledge not faith and yet, they can't show us oxygen.
A Christian who has kept his faith for many years and still cannot testify experiencing God, is a very basic Christian and needs to pull up his socks. Those who have graduated and have doubtlessly seen God doing the undowable things in their lives, should desist from using the word Faith. They should fearlessly, and honestly declare that God has shown himself in their lives.
Some people mistaken God with money. So many think that God should prove himself by giving them money to buy a house in Hollywood. All the residents of Hollywood do not declare the existence of God, some have Faith. Faith is not a declaration of existence. So, God does not reveal himself in money. God reveals himself in miraculous satisfaction even without a penny. While the rich pay for insurance, God ensures his graduates for free. In my life, I have seen Millionaires envying the lifestyle and fortunes of their apparently poor Garden boy.
The rich do take transcontinental flights, from the USA to Thailand, to get a good appetizing plate of food. God blesses the poor Gardner to enjoy a slice of cheap, dry piece of bread, more than an expensive, iconic Thai dish.
Money does not buy appetite and appetite is one of the things which bring happiness.
I have been very lucky in my life to be couched thoroughly by faithful people. They taught me how to engage God, and I am a living witness to confess that God can do things which cannot be Scientifically explained. It is a pity that some of my Faith Heroes have fallen. I cry always, and I cry especially for one Pastor Joshua Maponga who is my Hero.
God put the right words on the lips of Pastor Joshua Maponga in his prime years, and he gave him unique wisdom as well. But, just as Satan bated with God about Job, Pastor Maponga got lost. The God that Pastor Joshua Maponga taught me, is a God of turnarounds, I still believe my Pastor will come back to the fold. I believe he will drink water from Tugwi river, where we both come from, and get resuscitated.
Someone so educated as Pastor Maponga, falls very low to the extent of believing that Faith was brought to Africa by the British. Pastor Maponga knows very well that Jesus sought refuge in Africa running away from his country of birth in the Middle East. My pastor has forgotten that Jesus has never set a foot in Scotland where David Livingstone was born.
Life did not begin in 1860 and Livingstone only came to remind us, after we had spent a thousand years moving from North to South.
Jesus has never set a foot in Europe, Russia, Australia or the United States. There is no evidence that Jesus ever met anyone European unless my Pastor thinks Jews are Europeans. There is biblical evidence that Jesus came to Africa in person. Even the day he was nailed, a Black-man helped Jesus to carry the cross. Where ever we appeared near Jesus, we helped him from his cruel Jews. We are the recorded good boys. So, how does a European become my teacher when I touched Jesus with my Black skin? Christianity is booming in Africa and dying in Europe because it was always our thing. We touched Jesus and knew him as Africans, Europeans and Americans didn't see him, they believed him. They have Faith, we have Knowledge.
So, faith is dangerous because one risks to lose it. If you know something, it is impossible to ever confuse and loose it. If you believe something, other delusional interacts may cloud you into deducting the belief you held, until you believe in something totally divergent.
So, Brethren, spending your life being a person of Faith, is not a guarantee that you know something. Prayer and fasting can help us experience God. Take steps now and move away from belief into knowledge.
God needs to have made you experience him unambiguously by now.
Source - Ryton Dzimiri
All articles and letters published on Bulawayo24 have been independently written by members of Bulawayo24's community. The views of users published on Bulawayo24 are therefore their own and do not necessarily represent the views of Bulawayo24. Bulawayo24 editors also reserve the right to edit or delete any and all comments received.