Opinion / Religion
The essence of Christmas - giving to the needy
24 Dec 2014 at 22:32hrs |
Views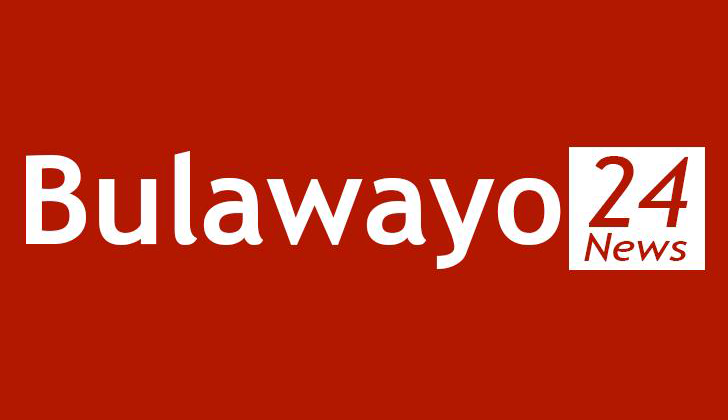 Should Christians Give to The Poor?
Do Christians have a duty to help the poor? The Bible says yes!
Should Christians give money to the needy? Should Christians help the homeless? –
Day in day out there is a lot of misgivings with regards to the calling and authenticity of some brethren in Christianity. This should not even be the case at all. Christianity is not a religion, it is a lifestyle. We must love one another because love comes from God, and only those who love are born from God and they know God. Anyone who doesn't love is automatically denouncing the presence of God for God is love. God dwells in us, and we dwell in Him, hence our actions should reflect that He indeed lives in us - 1 John 4:7-13.
The essence of Christianity is love and God manifested his love by giving away a special gift in the form of His only begotten Son - John 3:16. God is love, and love entails caring. Caring comes when a person gives freely and voluntarily to the needy. We are commanded and urged to have pity and give to the poor for whoever does that, lends to the LORD, and he will repaid for his good deed - Prov 19:17. In this season of thanks giving and festivity, we must give for that is the definition of Christmas.
The subjects of whether to give currency to the person who approaches on the boulevard is often in ponder amongst Christians. Is it wise to give money to panhandlers when we do not know what they will do with the money? Is it wise? Should Christians just focus their giving in the Cathedral? These are all valid questions and the Bible has all the answers:
Christians should absolutely help the poor and those in need. Not only is it an expression of the love of Christ, it is pleasing to God and leads to more blessings for the giver.
Scriptures On Helping The Needy
Whenever there are those with less amongst us, the Bible encourages us to be generous to these poor people, and freely lend them as much as they need. True believers should never be hard-hearted and tight-fisted with the poor for it is a command directly from God - Deut 15:7-8. The Bible is crystal clear in this aspect and whoever is a born again Christian, and does not give or love his neighbor; surely he will not be blessed abundantly. It thus makes no Biblical sense to give in the cathedral when you ignore your brethren in need, for the Lord said that it is an illegal practice to hate, disregard and show no love to those whom we see and claim to love Him when we haven't seen Him - 1 John 4:20-21.
Being plateful to the poor is such a fundamental part of Godly living that The Lord entrenched into the Mosaic Law. Notice the law identifies where giving starts: in the heart. We are given a direct commanded not to
"harden our hearts"
towards the less fortunate. Turning a blind eye to those who require, looking down on them, and making pedestrian hackneyed judgments about their standard of living and other coldhearted insensitive behaviors should not be in the heart of a Christian at all. If at any material times those feelings have been in your heart in the past, repent to God and pray for compassion.
In converse about the reign of the Godly, faithful King Josiah, The Lord said through the prophet Jeremiah:
"He defended the cause of the poor and needy. Everything went well for him. Isn't this what it means to know me?" asks the LORD"
- Jeremiah 22:16. Giving, charity and compassion are the essence of God's nature and God's children should reflect this.
The book of Proverbs 31:9 states that:
"Open your mouth, judge righteously, and plead the cause of the poor and needy."
Helping the poor should be a part of a Christian's nature. Proverbs 29:7 teaches us that a:
"Righteous person knows the just cause of the poor. A wicked person does not understand this.

One who is full despises honey, but to one who is hungry, even bitter food tastes sweet - Prov 27:7.
These are just a drop in the ocean of the many Old Testament verses that emphasize assisting those in need. At the same time the Book of Proverbs carries many warnings for those who neglect the poor:
"Whoever oppresses the poor insults his maker, but whoever is kind to the needy honors him"
- Prov 14:31,
"Whoever shuts his ear to the cry of the poor will call and not be answered"
- Prov 21:13.
"Whoever gives to the poor lacks nothing. Whoever ignores the poor receives many curses"
- Prov 28:27.
We have to stop reading the Bible upside down for our own personal good. Following the commands of God is a Christian lifestyle that is applauded in heaven, and the choice is ours.
The New Testament And Giving
When Jesus came, He reiterated that giving to those most in need is a way of showing some of the love and kindness that God has given away. God gave His personal best, so should we as we are guided by Him. Jesus Christ the Messiah regularly remembered the poor and taught His disciples to assist the needy:
"Give to everyone who asks you for something. Don't turn anyone away who wants to borrow something from you"
- Matt 5:42.
In instructing the Disciples on not having concern for how they would survive day to day Jesus instructed them to "Sell their material possessions, and give the money to the poor, and to make ourselves wallets that don't wear out!" - Luke 12:33.
When it comes to giving, the Lord Jesus Christ instructed on how to give. The command is that we should give in secrecy. Whatever the right hand does, the left hand should be unaware of such. When we give, we give for the Lord not for the people – Matt 6:1-4. Giving to the poor should not be done for show or approval of others. Note that in these instructions, Jesus assumes that a Christian will be giving to the poor. It is expected that believers will help those in need.
Another passage that is so powerful is found in Matthew 25 and it is full of a prophetic message regarding the Judgment of Nations right before the Millennial Reign of Christ. After Jesus' Second Coming, when He returns to rule the Earth for 1,000 years, He judges the nations of the world. In describing this future event, Jesus said: For I was in need of food, and you gave it to me: I was in need of drink, and you gave it to me: I was wandering, and you took me in; I had no clothing, and you gave it to me: when I was ill, or in prison, you came to me. Those who did right by His command will be rewarded with eternal life and those who were selfish wil automatically be found lacking and destruction by fire will be their end - Matt 25:31-46. It is thus up to us to chose the way we want to be judges with when the Son of Man returns.
Jesus went further and compared the treatment of those in need in the end times to treatment of Himself personally. It should be no surprise that the Apostles of Jesus stressed giving as well. Jesus reiterated that if a man has this world's goods, and sees that his brother is in need, and keeps his heart shut against his brother; how is it possible for the love of God to be in him? He closed on by reminding us to let our love be in act and in good faith rather than in word and in tongue - 1 John 3:17-18.
Arguments against Giving
It can become dreadfully easy to ignore those in need.
"I don't give money because I don't want the person to use it for drugs or alcohol."
While this may have reverberations of a noble reason, it has more than a few flaws. For one, it is often based on an insidious pigeonhole that all destitute and disadvantaged people are drunken, drug abusers. If a person is smashed under the influence when asking for money (or if you know the person and thus know their intentions), then that is obviously a fair-haired appraisal.
But supercilious presumption that the poor will use money for sinful and/or immoral unlawful purposes is judging based on outward show – the precise type of judgment that Jesus warns against. Nowhere in Scripture do we see any instruction to "scrutinize, examine or scan" what the person in need is going to do with the money they are given.
We are just instructed to give. If this remains a genuine and justifiable concern an alternative would be to buy restaurant gift cards or food for the person in need.
"I get scared when a homeless person approaches me"
This is a very reasonable argument especially in urban areas where muggings are humdrum. If it seems too nerve-racking to give to homeless people in the streets, there are many other options available. Being openhanded to local homeless shelters, food banks or orphanages are great alternatives that still provide a chance to give to those in need. In addition to this, many churches do their own ministry to assist the underprivileged in their areas, which gives a chance to go out in groups and remove concerns for safety.
"I don't have a lot of money"
This is another legitimate reason, but as reiterated above, this is where working in a church ministry that assists the poor comes in handy. A ministry can provide an opportunity to give your time in helping the poor by distributing clothing and supplies or working a kitchen to feed those in need. Some churches do local missionary work, using ministry to build or repair homes, set up health care stations or provide numerous services to the poor. So there are many ways to help those who need it the most without spending any penny.
Share The Good News of Jesus Christ
Many Christian ministries share the Gospel with the homeless and any passerby's in the streets. Winning souls, and sharing the Gospel in this way is not easy, but it is doable.
When Peter and John were going to pray a certain man lame from his mother's womb was carried, whom they laid daily at the gate of the temple which is called Beautiful, to ask alms of them that entered into the temple. He was expecting to receive something of them then Peter said, they didn't have Silver or Gold have, but decreed and declared healing in the name of Jesus Christ of Nazareth and commanded the man rise up and walk and immediately his feet and ankle bones received strength. And he leaping up stood, and walked, and entered with them into the temple, walking, and leaping, and praising God. And all the people saw him walking and praising God: - Acts 3:1-9.
This was a surprise for the crippled man who was just asking for money. We can all do this; going an extra three miles! The Apostles Peter and John gave him something much better – healing in the name of Jesus Christ. Not only did this healed man go on to proclaim his faith in Jesus Christ, the miracle and the man's testimony drew a crowd which gave Peter the opportunity to preach, bringing in new people into the church!
This entails that giving to the poor provides an opportunity to share the Gospel of Jesus Christ. When giving money or food, why not also hand the person a Gospel tract or a Bible? It could also be an excellent opportunity to invite the person to church. Or just engage the person in conversation and tell them about Christ Jesus. It thus should be clear as the Apostles stated that when you are giving, you are doing so in the name of Jesus Christ. Not only will you be showing the love of Christ by helping someone, but you will be giving them the way to eternal riches and salvation.
There is no greater turn of phrase of Christian love than the allotment the high-quality news of eternal life and forgiveness of sins through Jesus Christ.
On this note it is thus mind bogging and confusing to gulp the behavior of many Pentecostal cathedrals all over the world. They are doing completely the opposite from what the Bible commands us to do. The sad thing is that their churches are made mainly of the poor who struggle to make ends meet, but irrespective of their financial situations, they still pay their offering and tithes. The pastors are making a killing from the peasants. It is so sad.
In Zimbabwe alone, there are many men and women of God who undoubtedly gifted in many ways one than one. They perform miracles and they do wonders in the name of Jesus Christ. Their weakness in my eyes is the fact that they have converted many people in 'expectant Christians' who are always looking at what the Lord will do for them in the material realm. Without a miracle people will no longer serve in the house of the Lord.
This is not what the Gospel orders us to do. We are rich spiritually and materially but in order to unlock those riches, we need to seek first His Kingdom and all our desires of the heart will be fulfilled beyond our imagination.
I do not mean to attack any Mighty-Men and Mighty-Women of God. In my lifestyle as a Christian, I get disturbed with the parish men who merry make at the expense of the congregation. Pastors are buying expensive top of the range flashy cars day in day out; without helping the poor fully. In my opinion I see the poor losing their hard earned cash to parish men who in return are living flamboyant.
My heart bleeds. The church has been converted into a multi-millionaire-over-night-tax-free-investment. Let those who love the Lord with pure hearts continue to do what is right before the Lord. In this festive season, wipe a smile on the less privileged. People show off a lot during the festive season.
If the way we experiment with big turkeys, new food and clothing is the same way and manner we try and break new ground with the Gospel, we do be all blessed exceedingly and abundantly beyond our imagination. Expensive and unnecessary goodies are purchased and come January people suffer from the incurable 'January Disease' where people just work for two weeks instead of four; but ironically their month is more than the money!
May we enjoy this festive season in the correct way, manner and form. I pray for peace and protection in the roads. May the Lord control the principalities in dark areas; May the God put a hedge of fire and protect all those driving in our potholed and narrow roads. 2014 was nothing but a great year which could easily be termed 20-for-team! It was a year of team players. 2015 is going to be and adjustment year for I categorically term in 20-fit-in or 20-feet-in! Whether you take the former or the latter, in essence once your feet are in, you will fit in the shoes and you thus walk your journey. You just need a small gap, a little bit of faith to be in the Glory that the Gospel promised us.
The MDC-T South Africa Youth Assembly wishes you all a Giving-to-the-Poor Christmas for a Change!
Do not drink and drive. Take a frequent rests during long distance driving; Be patient on the roads; Speed kills!
Tapiwa Diamond Chadya, is a political analyst and also the director of Information and Publicity in the South African Youth Assembly of the Morgan Tsvangirai led Movement for Democratic Change. Chadya who describes himself as a devout Christian, read law the University of KwaZulu Natal and lives is in the Natal Midlands. He can be contacted via email at diamondtapiwa@gmail.com

Source - Tapiwa Diamond Chadya
All articles and letters published on Bulawayo24 have been independently written by members of Bulawayo24's community. The views of users published on Bulawayo24 are therefore their own and do not necessarily represent the views of Bulawayo24. Bulawayo24 editors also reserve the right to edit or delete any and all comments received.