Opinion / Speeches
'Leaders must always come from the people!'
05 May 2018 at 13:02hrs |
Views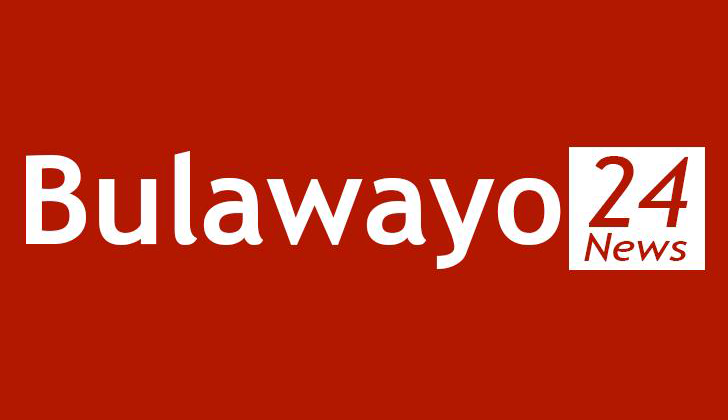 Zanu-PF First Secretary and President Mnangagwa addresses delegates at the ruling party's manifesto and election campaign launch in Harare yesterday
Address by the President and First Secretary of Zanu-PF E.D. Mnangagwa, on the occasion of the launch of the party's Election Manifesto and Campaign yesterday.
I warmly welcome you to this historic occasion as we officially launch the party's election manifesto and campaign, ahead of the watershed 2018 harmonised general elections in the sense of our desire to consolidate the gains of our revolution, independence and modernisation of both the party, Government and our great nation. This momentous and grand event which unveils "The People's Manifesto 2018", The Party Regalia and candidates, heralds the official start of our election campaign and the beginning of hard work towards sealing a thunderous victory for our revolutionary party.
Today I feel honoured to stand before you as the Party's Presidential Candidate, following my nomination at the Extra-Ordinary National People's Congress held in December 2017. Today, however, I am joined by many esteemed men and women, members of our revolutionary Party from across the four corners of the country, who have answered to the call to serve our Party Zanu-PF and the people of Zimbabwe, by offering themselves as candidates in the upcoming elections. I say to you candidates, welcome to the call to selflessly serve, putting the needs and aspirations of the people of Zimbabwe ahead of everything else.
Comrades we are, all of us, as party candidates, honoured to have been selected to represent our colossal Party during these defining Harmonised General Elections. We are indeed cognisant of the immense task that is before us and the expectations of not only our Party, but the multitudes of our people both at home and abroad. We are equally alive to the fact that from today, as we go forth full throttle, it is not only to humbly request the people of Zimbabwe to cast their votes for ourselves and most importantly our Party, but also a commitment and pledge to pull up our sleeves to rebuild every facet of our country. We carry the hope of Zimbabwe!
Ladies and Gentlemen, Comrades and friends;
The theme of this year's Manifesto and Campaign launch "UNITE, FIGHT CORRUPTION, DEVELOP, RE-ENGAGE AND CREATE JOBS", is most appropriate in the context of internal transformation of the Party as well as the current national socio-economic vision to transform our country to a middle income status by 2030.
Comrades, the last few weeks have seen our Party undergo processes to strengthen its internal democratic systems and culminated in the holding of the primary elections from April 29 to May 3, 2018, under the newly-created Zanu-PF National Elections Commission. As I exhorted in my statement on the conduct of primary elections issued on Monday 30 April 2018, "whatever teething problems we have experienced so far, we have noted them closely. We remain convinced that the democratic course we have started in the management of our party affairs is the correct one". We must thus never deviate from the bold decision we took to deepen and strengthen our internal democratic systems. World over, systems once established get strengthened and fine-tuned over time with all the patience.
Comrade Delegates,
Zanu-PF has the responsibility to shape and reshape the national body politic, its practices, democratic behaviour and electoral ethos. As a party we must never flinch from this responsibility. Indeed, it is our responsibilities together, you and me, shoulder to shoulder as responsible cadres of the party.
Let us never forget that Zanu-PF has the special status and standing of being the party of national liberation; making it a national heritage and courier of our national legacy and, above all, a definer of our country's future.
We widened the playing field and general right of members to choose and be chosen through democratic internal electoral processes. The right of universal suffrage is sacred and is enshrined in the party constitution. It must be seen from the onset as having a genesis in the party. Leaders must always come from the people! This is a principle, together with fairness, justice, right to freely elect leaders and to stand in any party elections must be entrenched into our party's internal democratic tenets and never deviated from. The days of imposition, chicanery and favouritism in our internal electoral processes are dead and buried; never to be resurrected no matter the person's status or standing. We have always been and will always be obligated to do everything in the interest of the people and rely on their strength, and carry out the principle of the people to the people. We must fully respect their wishes, experience, rights and roles. We should cherish the power conferred on us by the people and our party membership and exercise it discreetly and welcome their supervision. The "voice of the people is the voice of God".
Distinguished Guests; Comrade Delegates;
The primary elections have come and gone, although we may have to direct a few re-runs, the task ahead is much greater; hence the call in our 2018 manifesto theme to "UNITE" must be loud and unequivocal.
Furthermore, as we reflect on the recent primary elections, and ready ourselves for a united, solid and formidable campaign ahead, I encourage us to be guided by our party constitution, which obligates each and every one of us to be loyal to the party and to observe and abide by its policies, rules and regulations. Equally, as demanded by the constitution, each member must strengthen, promote and defend the party and popularise its policies among the people.
The party is bigger than its individual members; it is a mass party, the people's party! Zanu-PF ihomwe, tose tinokwana mu pocket ye Zanu-PF. Asi iwe ukada kutora Zanu-PF uchiisa muhomwe yako inokupisa ugotsva, uchingotsva, kusvika wayibudisa muhomwe mako.
"IZanu-PF yisikhwama, sonke siyakwana kuZanu-PF, ayikwani esikhwameni somuntu".
As such, we as members of the party must recognise the enormousness of the party and its rich ideology. As we enter the next phase of our election preparation, I call upon us to be honest and honourable in our dealings both with the party and public. Let us continually thrive to tow the party line at all cost. Let us put our differences aside and campaign for the thunderous victory of our revolutionary party; the party of our heritage, our future and posterity. Let us shun the propensity for bickering, an unfettered sense of entitlement and general indiscipline. A house divided cannot stand and indeed where there is unity God commands His blessings.
Comrade Delegates;
Today we launch the 2018 people's manifesto under the theme, "UNITE, FIGHT CORRUPTION, DEVELOP, RE-ENGAGE AND CREATE JOBS". This election blueprint will guide us as we prepare for elections and equally guide the next Government in the implementation of its policies and programmes. This launch therefore marks the beginning of honest, people-centred, hard work, to win the hearts and minds of the electorate; not as an end in itself, but because we know that Zimbabwe is safe in our hands; Zimbabwe is safe in the hands of Zanu-PF.
To this end, the focus of our party, as I outlined at the Extraordinary session of the National People's Congress in December 2017, is no longer politics, politics and politics; but politics and economics. The days of politics without action are dead and gone. We must now more than ever before be determined to rebuild our country through resuscitating and modernising all sectors of our economy.
Ladies and Gentlemen;
As we launch this campaign manifesto, the party and its Government have taken bold decisions under my administration to implement a raft of measures aimed at creating a conducive environment for economic growth and development. We have thus taken the steps to transform our economic model to that which is open, transparent and inclusive; guided by the mantra "Zimbabwe is Open for Business" this was informed by the realisation that sustainable development cannot be inward and isolationist. We need win-win partnerships and foreign investment to catapult our country to the levels of development we must attain in the shortest possible time. While every coin has two sides, it is paramount that we recognise both the advantages and possible challenges that may arise from this strategy and prepare appropriately for it, always striving for the best possible result.
To this end, the party will ensure that Government continues with the robust re-engagement process with the international community, through consolidating the relations with our friends and neighbours who have stood with us through thick and thin over the years, while also creating new partnerships and friendships to propel national socio-economic development. The need to attract foreign direct investment must therefore be understood in this light. I am pleased to report that to date, we have over $11 billion worth of investment commitments. We as the party, going forward, will ensure that these are consummated, have in-built mechanisms to strengthen value chains and improve the quality and standard of living of our people throughout all provinces.
As outlined in the manifesto, we will continue to improve the investment climate in the country through instituting the requisite macro-economic reforms, expediting the ease of doing business reforms; industry competitiveness, infrastructure development, technology and innovation, as well as enhancing public sector accountability and transparency; simplifying business procedures, removing inhibitive and exorbitant fees and levies and increasing efficiency at all levels.
Distinguished Guests;
Through this manifesto and election, the party must champion inclusive growth through full and properly planned and coordinated utilisation of the abundant natural resources that are abound in our country and remain largely untapped. Agriculture is the mainstay of our economy and we must consolidate our position in this regard through an aggressive and accelerated modernisation and mechanisation drive as well as the use of new scientific methods to increase productivity in every sector.
We must therefore move speedily from focusing on primary production to value addition and full exploitation of our produce through the creation of the related industry-chains, such as cotton to cloth, soya to cooking oil and hide to leather.
In this regard, the party will ensure that the Command Agriculture programme is broadened and adequately financed to increase support of our farmers in cropping, livestock, fisheries and wildlife. Furthermore, we will continue the financing of the Presidential Input Scheme. These initiatives will undoubtedly increase land utilisation, productivity as well as skills and technical knowledge in the agriculture sector.
In the quest to ensure perpetual food self-sufficiency and increase export capacity of our farmers, plans are in place for dam construction and the acquisition of equipment for increasing irrigation capacity. Institutions of higher learning will continue to be encouraged to exploit the opportunities that are available in the agriculture-engineering and equipment manufacturing sub-sectors.
The party going forward, will also champion the production and export of horticulture, livestock and organic agriculture produce. In addition, the promotion of agro-processing and canning of fruits and vegetables, oil processing as well as leather tanning will be prioritised with greater involvement of SMEs, women and youths.
Related Stories:
The mining sector continues to be one of the leading sources of investment and export earning with a huge impact on employment opportunities and the economy. Gold mining, a key contributor to our economy, continues to recover, while platinum, lithium and other minerals have equally experienced increased investment to date. We, however, must ensure sustainable mining practices which recognise the need to protect and preserve the environment for posterity.
Tourism, manufacturing and all other economic sub-sectors will continue to be given the requisite attention.
The party recognises the role of Small and Medium Enterprises (SMEs) sector as the vital engine for economic growth. Experience has shown that SMEs are more dynamic, require relatively less capital, are flexible and responsive to changes in the market place. We note that this sector has continued to generate significant levels of employment for skilled and semi-skilled labour. The party is fully committed to the development of the sector and availing the decent infrastructure and operating legislative framework that will ensure the sector grows, harnessing new technologies to grow their business and improve the quality of their products for both the domestic and export markets.
Due to wear and tear of our key infrastructure as well as the anticipated economic boom, the rehabilitation and construction of key infrastructure such as roads, bridges, railways and airports have become a priority. While to date meaningful inroads have been made to secure investments into this sector, the implementation of agreed projects will be accelerated with definitive and clear timeframes for completion. In addition, the party remains committed to ensure implementation of investments in energy, transport, housing and water and sanitation.
The implementation of Special Economic Zones will be accelerated as a strategy to speed up industrialisation as well as attract FDI. These will be designated around geographical areas and specific strategic products. Both local and foreign businesses are encouraged to utilise these zones and benefit from the attendant incentives not only for our local, regional consumption, but for the broader global markets.
Ladies and Gentlemen;
Zanu-PF, the people's party, is committed to improve the people's livelihoods and quality of life as well as the achievement of common prosperity, we will in this regard attend to the revitalise the strained conditions in all our social services sector with focus on the health delivery system; improving the quality and relevance of education; and the need for water and sanitation provision.
To this end, the Zanu-PF Government will continue to prioritise the access of affordable and quality health care; the rehabilitation of public health care infrastructure and construction of new healthcare facilities, particularly in rural and resettlement areas. In addition, the importance to supporting operational research and also developing, a vibrant pharmaceutical industry to increase the availability and affordability of drugs, are areas which will be boldly addressed.
Housing is an integral issue in our lives and relates not only to people's livelihood, but also to the development of the country. As such, the Zanu-PF Government is alive to the need to provide decent housing for all communities, especially women, youths, and vulnerable members of our society. In this regard, plans are underway to increase housing provision, leveraging on new technologies through both Government and private sector participation.
Noting the haphazard unplanned and often chaotic sprouting of urban developments over recent years, plans are also in place to ensure the realignment of service provision standards in all areas such as water reticulation, electricity, roads, water and sanitation among other support infrastructure. Although these may not be achieved overnight, we are more resolved to address all the problems standing in the way of decent housing supply. Meanwhile, the party has a zero tolerance for land barons and those found on the wrong side of the law will be brought to book without fear or favour.
Comrades, the party is mindful of the plight of the rural populations and the need to develop and create rural economies and improve the overall quality of lives of our people at the grassroots level. Through the initiatives from the Government as well as the goodwill from friendly countries, we shall increase the availability and access of clean water through the drilling of more boreholes; accelerate the electrification of our rural areas; and ensure development based poverty alleviation programmes which enhance use of locally available resources resulting in increased employment creation at community level. These are aspects my Government will be addressing going forward.
Ladies and Gentlemen, Distinguished Guests;
Education is the foundation of national development and is key to raising a new generation that will create a better future through the passing on of culture, knowledge and skills. The last 37 years of our independence have witnessed an unparalleled increase in the number of schools and institutions of higher learning as well as learners attending school.
Going forward, the provision of quality education will be a key focus of the Zanu-PF Government in order to lay a firm foundation for the development of quality human resources for the country's socio-economic requirements. In this regard, we are determined to achieve quality, inclusive and equitable education encompassing all aspects of education.
We have, however, noted the shortages of educational infrastructure within primary, secondary and institutions of higher learning. Government will directly ensure expansion of available infrastructure and will also in some instances pursue investments into this sector through different financing models such as joint ventures, Build Operate and Transfer or PPPs.
Equally, we remain concerned that many deserving learners prematurely end their academic journey due to lack of finance. To this end, the Zanu-PF will continue to provide vulnerable learners with education assistance under the Basic Education Assistance Model (BEAM). In addition, the need for flexible and affordable student loan financing is imperative and Government will facilitate the development of innovative, responsive and affordable credit facilities to ensure sustainable education financing of higher education.
The Zanu-PF Government is committed to do everything possible to ensure that education remains relevant. The implementation of the updated competence-based curriculum will be accelerated. In addition, institutions of higher learning will be urged to increase collaboration with industry as well as encourage research and development, innovation and ICT-based knowledge growth to ensure that the whole spectrum of the education is relevant to our economic growth agenda and supports and sustains the transition from school to the world of work.
Ladies and Gentlemen;
The country's demographics show that the women and youth constitute a larger percentage of our population, as such to ignore this all important sector will be to incapacitate the potential of our great nation. The Zanu-PF Government will thus continue to accelerate strategies that increase the participation of women and youth in both the economy and governance. Of equal importance is the plight of workers, people living with disabilities as well as veterans of our liberation struggle.
The youth are the future of Zimbabwe and the Zanu-PF Government will continue to create an environment that will help them to fully participate in the country's development. More importantly, we must ensure that sustainable and broad-based youth empowerment programmes and policies are advanced and implemented as a matter of extreme urgency.
The party will continue to strive towards the achievement of gender equality in all political and socio-economic spheres. In addition, the Government will speed up plans that will facilitate women ownership and control of productive resources as well as their participation in the value chains in key economic sectors.
The labour force is pivotal in shaping our destiny and as the economy expands it is our pledge that the plight and rights of workers will be always be guaranteed and protected. The condition of service of our teachers, health workers, security forces and general civil servants will be reviewed with the view of improving them. Meanwhile, our Government is putting in place a raft of measures to address the challenges of cash shortages.
Comrade Delegates;
Our Party Constitution in Article 2 Section 9 obligates the party "to create conditions for the establishment of a democratic, political and social order which guarantees in perpetuity that the Government of the state shall be answerable to the people through periodic free and fair elections based on universal adult's suffrage". We are here to prepare for the elections in fulfilment of this fundamental provision.
Before this revolutionary gathering is Team Zanu-PF, who are the party candidates to the upcoming senatorial, parliamentary, provincial, and council elections. I now appeal to my fellow candidates to now go out and humbly canvas for the vote of the people of Zimbabwe. Ours is a call to be servants of the people. Let us thrive to go out there to win the hearts and minds of the people for them to vote for our party. Victory is certain.
Distinguished guests, ladies, Gentlemen, Comrades and Friends; with these words I declare the Zanu-PF 2018 Election Manifesto and campaign officially launched.
I thank you.
Source - the herald
All articles and letters published on Bulawayo24 have been independently written by members of Bulawayo24's community. The views of users published on Bulawayo24 are therefore their own and do not necessarily represent the views of Bulawayo24. Bulawayo24 editors also reserve the right to edit or delete any and all comments received.