Opinion / Speeches
'We cannot operate in silos,' says Mnangagwa
16 May 2018 at 05:44hrs |
Views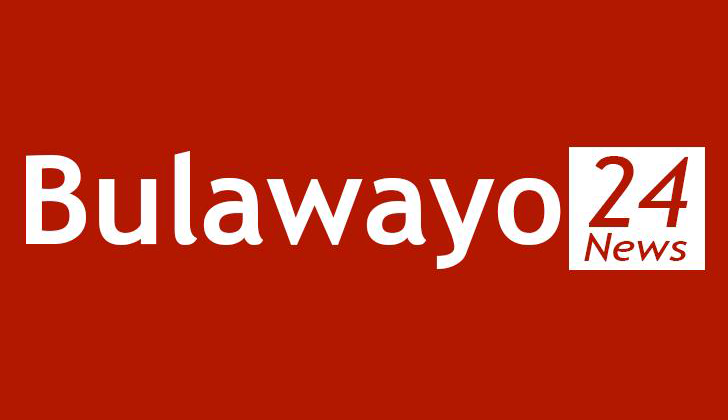 We publish here the full text of the Address by the President of the Republic of Zimbabwe and Commander-in-Chief of the Zimbabwe Defence Forces E. D. Mnangagwa at the Southern Africa Confederation of Agricultural Unions Annual Conference in Victoria Falls, May 14 2018.
(Salutations)
ON behalf of the Government and on my own behalf, I would like to warmly welcome all the esteemed delegates and invited guests from the Southern African region to Zimbabwe and specifically to this resort town, which is home to the majestic Victoria Falls.
We are honoured that the Southern Africa Confederation of Agricultural Unions (SACAU) chose our Zimbabwe, as a venue for this year's conference, running under the theme "Trade as a Driver of Agricultural Transformation in Southern Africa". It is most opportune that this conference will discuss diverse topical issues related to trade and agricultural transformation and I am confident that Zimbabwe will greatly benefit from the deliberations and exchange of views, especially in light of our present quest to modernise and speedily grow our agriculture sector and the whole agro-value chain.
The theme of this year's conference resonates with the regional and continental aspirations of poverty reduction, food and nutrition security and sustainable development, through accelerating the implementation of national agriculture investment plans, to spearhead agro-based economic recovery in Southern Africa. Furthermore, it is in line with global and regional priorities as outlined in the Africa Union Agenda 2063 on socio-economic transformation of the continent.
Ladies and Gentlemen;
As you are aware, Zimbabwe is an agro- based economy which has suffered setbacks and stagnation in the last few years. However, I am pleased to inform you that the resuscitation of the sector is in progress as my Government has put in place multi-faceted strategies to modernise and mechanise agriculture. To this end, we have recognised that agriculture transformation entails the use of modernised farming practices, farming data and ICT-based solutions in the entire agricultural value chain to enhance productivity. We further recognise that the transformation of our agriculture sector has the potential to be a catalyst to investments and economic growth through stimulating exports, reduction of poverty, creation of more job opportunities and improving the national food security.
At a regional level, SADC has prioritised food availability and access as well as the review and harmonisation of its policies on agriculture and natural resources, hence the proposed SADC Regional Agricultural Policy (RAP), intends to develop a legally "binding" instrument to stimulate agricultural development and food security in the region. In this regard, your role as farmers' unions is integral because you are a vital link between farmers and decision- makers, as well as between producers and the markets. I am, thus, confident that your advocacy and insights for better agricultural policies and the promotion of productivity will be useful and handy as we seek sustainable growth of this sector both in our region and the continent at large.
In addition, as farming organisations and unions you also play a pivotal role with regards Research and Development on appropriate technology, new farming methods, post-harvest management methods, seed variety development, crop scheduling, proper land use systems, among others. In executing this key function, I exhort you to increase partnerships and linkages with agricultural institutions, faculties and departments within institutions of higher learning for more relevant and responsive innovation and research in the agriculture sector. We must encourage research that addresses the day-to- day challenges that face our people while equally answering the peculiar challenges that we face within our geographical zones and regions.
This will in turn improve productivity and farming methods among the least financed farmers within our countries, for it is indeed through inclusive and broad-based strategies that the people of our region, and Africa as a whole, will truly realise the benefits of trade from a transformed agriculture sector.
In the same vein, it is incumbent upon all stakeholders in the agriculture sector to ensure that the region moves from merely increasing agriculture productivity for national self-sustenance and food security; to levels were we meaningfully contribute to the global food requirements. Individually and collectively, our countries must produce competitively and thrive to utilise our respective comparative advantages in agriculture for a greater stake in global agriculture trade
I, thus, challenge the private sector to increase their role in agriculture financing through backward and forward linkages to enhance productivity challenges currently faced in this sector. As we have learnt in Zimbabwe through our successful Command Agriculture Programme, the private sector is an essential partner for growth and transformation of the sector.
Ladies and Gentlemen;
The African continent has a notably high percentage of arable land which should be harnessed to drive economic growth, stimulate development and improve food security. In that vein, I encourage our countries, through you, our farmer organisations, to utilise water resources, tropical and sub-tropical climates that allow long and multiple growing seasons, to transform agriculture in the region. I equally exhort farmers to renew and accelerate investments towards irrigation development as well as technologies in the efficient and effective utilisation of water to increase agricultural productivity and mitigate the ever growing challenges of climate change.
Meanwhile, it is regrettable that African countries spend between US$30 billion and US$50 billion annually on imports of agricultural products, instead of developing the productive capacities necessary for trade. This reality gives greater impetus for us all, governments, unions, farmers, and private sector alike, to heavily invest in agriculture to produce for our own needs within the continent, as well as for export outside Africa. My Government remains ready for win- win collaboration and partnerships to promote appropriate agricultural, agro-industrial policies and investments that will ensure the full exploitation of land and widens the range of agriculture commodities produced and traded within Africa.
Distinguished Guests;
In a fast developing world and shifting trends, the need for farmers across the social spectrum to have a detailed understanding of the rules, regulations, processes and procedures within which to produce and competitively trade in regional and international markets cannot be overemphasised. I am advised that this is one of the major issues that will be discussed at this conference. I urge you all not to only have a better appreciation of the regional, continental and global trade agreements that have implications on intra-regional trade promotion; but to also cascade the knowledge and perspectives from this conference to other quarters of the farming communities such as small-scale and communal farmers. It is through concerted sharing of knowledge on enhanced production and market participation that our agricultural sector in the region will grow and economic benefits will accrue to our people for a better quality of life of all.
I am aware that this event will provide an opportunity to deliberate on controversies surrounding trade arrangements and practices and the extent to which there hinder the prospects of trade to drive agricultural transformation in the region. In this respect, I hope your discussions will include topical issues such as unfair trade practices, elimination of trade barriers and the development of national productive capacities required to produce surplus for export if we anticipate trade to be a key driver of agricultural transformation in Africa. This is consistent with Africa's drive to create wider markets especially through the Africa Continental Free Trade Area (ACFTA), which is expected to cover a market of more than 1,2 billion people, by eliminating barriers to trade. The Africa Continental Free Trade Area has the potential to boost intra-Africa trade by around 50 percent by 2022.
As you work to identify "the fundamental elements to consider in pursuing a trade-driven agricultural transformation agenda, I am hopeful that the conference will draw from the intellectual expertise of trade specialists, researchers, inter-governmental agencies, private sector, development practitioners and farmers' representatives in attendance. I therefore call for all these to have close partnerships that will go beyond this conference. We cannot operate in silos if we desire to transform the agriculture sector in our region and Africa at large.
I am optimistic that you should be able to identify the right policies required to drive this agricultural transformation and that you will come up with proposals to promote agro-industrialisation, improve trade-related infrastructure and trade facilitation, as well as the availability and access of trade information and trade finance. Furthermore, that you will also identify interventions required to advance agricultural productivity and competitiveness in the face of climate change and variability in the region.
Ladies and Gentlemen;
As I conclude, it is my wish that the 2018 SACAU Annual Policy Conference will be an inspiration to all farmers who strive to improve their wealth and impact on the economic growth of our individual countries and the region as a whole. Agricultural transformation is a process which requires a lot of hard work and will need collaborative and inclusive efforts at all levels of the value chain. I am hopeful that the outcome of this conference will go a long way towards moving the regional agriculture transformation agenda forward.
Allow me at this moment to declare the 2018 SACAU Annual Conference officially opened and wish you all, fruitful deliberations.
God bless you all!
I thank you.
Source - zimpapers
All articles and letters published on Bulawayo24 have been independently written by members of Bulawayo24's community. The views of users published on Bulawayo24 are therefore their own and do not necessarily represent the views of Bulawayo24. Bulawayo24 editors also reserve the right to edit or delete any and all comments received.