Opinion / Speeches
Standing up for a New Zimbabwe - Itai Dzamara
29 Nov 2014 at 06:38hrs |
Views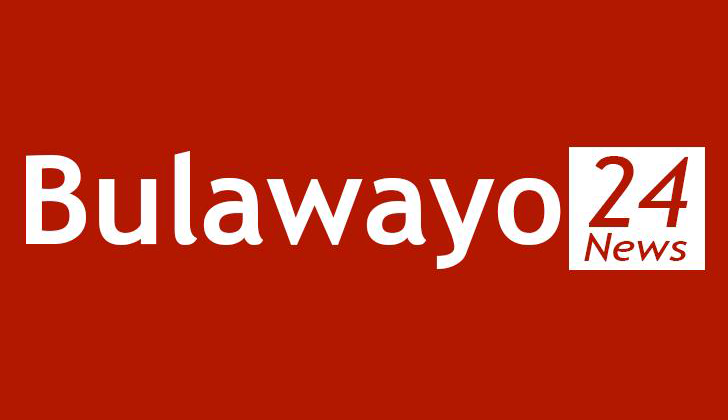 Speech by Itai Dzamara for Occupy Africa Unity Square (OAUS) presented by
Tendai Kwari in the United Kingdom.

STANDING UP FOR A NEW ZIMBABWE
There should not be any debating about the fact that Zimbabwe has clearly become a failed state under the government of President Robert Mugabe - the question is what to do and how to address that national crisis.
Further, the whole world keeps wondering just what is should take for us Zimbabweans to really stand up and put an end to the national crisis as well as work towards establishing a new, better Zimbabwe.
That can and should be done, by us, and, now, at this stage of our national trajectory and history.
Debate rages on about all sorts of possible ways and means.
Some continue to shout largely from hidden corners or behind concealed identities, about their illusions for war or a violent revolution, as a way of stopping the national crisis or removing the failed Mugabe regime.
Others continue to grumble and lament but without offering any tangible ways or solutions, yet, it is also their responsibility that Zimbabwe is sinking and must be rescued now.
It shall not require any force or army from another planet, continent or even country, to stop Zimbabwe's slide, rescue the ship, take it to the shores and out of the mud. It is our responsibility and mandate, which we can only further shun at our own risk of being a generation of cowards and failures.
It is in light of that generational responsibility and challenge that an army of peaceful fighters for a new Zimbabwe has developed and continues to grow in the country today.
On October 17, 2014, I took the first step by exercising a clearly articulated constitutional right to petition, when I submitted a petition to President Robert Mugabe, raising the urgency of the national crisis and further outlining why and how it is a result of his failure, together with his government.
The petition respectfully submitted to Mugabe that the majority of Zimbabweans are suffering and that this is not the Zimbabwe we all desire – therefore challenging him to admit and declare failure by his regime. I demanded that Mugabe must step down, together with his government, to pave way for a new workable plan that should be established through engagement of all national stakeholders.
After submitting the petition to Mugabe, and giving a copy to the Speaker of parliament, many Zimbabweans joined me in starting protests, initially through staging sit-in at Africa Unity Square in Harare CBD and directly opposite parliament building.
By then, it had ceased to be my petition, nor protest. It quickly became a national issue and even had Zimbabweans in the diaspora responding to back the idea and plan.
Right from the beginning we clearly articulated our vision and focus, which are firmly rooted in the values of using civil, peaceful and resolute means to engage and protest against the national crisis as well for pushing to have our demands honoured.
We promulgated our '10 Golden Rules', which are our compass and value system towards maintaining civil, peaceful and resolute conduct in everything we do.
The Mugabe regime responded right from the beginning, in barbaric, brutal and unconstitutional means.
On October 17, when Tichaona Danho and Philosophy Nyapfumbi accompanied me to hand the petition at Mugabe's office, we were arrested and detained for eight hours by the police and intelligence unit. We were subjected to intimidation and harassment, despite the fact that we had not broken any law or committed any crime.
More than 100 members of riot police were deployed to the Africa Unity Square during the first week of our sit-in protest, with violence used to constantly chase peaceful protesters out of the park. We were arrested almost on a daily basis as the police fought hard to prevent us from staging the sit-in at the park.
We endured the state's heavy handedness and use of violence until we eventually prevailed and managed to stage the sit-in at Africa Unity Square – albeit under heavy police and intelligence presence as well as intimidation of our members.
There have been worst circumstances for us during the past five weeks.
On October 28, the three of us, Dirk Frey, Danho and myself, were assaulted at the AUS after we staged a demonstration during Mugabe's opening of parliament. More than 50 Zanu PF members were unleashed onto us in the full glare of more than 50 members of the police force, who arrested us after the assault and let the assailants to go scot-free.
On November 6 the Mugabe regime took its fight against our peaceful protest to an all-time low.
A group of more than 20 individuals in police uniform descended upon us at the AUS just before mid-day, as we prepared to embark on a street march. The group, which we later learnt also comprised of Zanu PF militia dressed in police uniform, attacked our group of 10 that was gathered just opposite parliament building.
We were brutally assaulted, which forced most of our members to flee but they specifically targeted me and spent more than 15 minutes wantonly beating me all over the body. Two baton sticks broke while I lost consciousness.
Two of my colleagues, Danho and Tafadzwa Charumbira had to come back to try and plead with the assailants as they feared for my life but were also brutally assaulted.
Human rights lawyer Kennedy Masiye arrived at the scene to try and represent us but was also brutally assaulted by Assistant Inspector Mutemi and his gang.
Masiye sustained two fractures on his hand while Danho and Charumbira had to be treated for multiple injuries. I had regained consciousness at hospital, almost an hour since I had collapsed at the park, and spent four days admitted due to multiple injuries all over the body.
The shame and widespread condemnation over these barbaric acts by the state wouldn't stop them from continuing on that path. Just this week, the Mugabe regime was at it again. Four of our members, Danho, Charles Nyoni, Terry Manzini and Shungu Mutize handed a petition in parliament and staged a protest over the failure of the Mugabe regime as well as parliament's failure to stand up against blatant human rights violations.
After submitting the petition, our four members were immediately apprehended by security agents and had to endure eight hours of torture that left them seriously injured.
In spite of all this, and for the record, we have never broken even a single window pane during the five weeks we have been protesting. We have never employed violence not on a single minute. We recently spread our focus and dimension by introducing other forms of protests, such as lunch hour whistling and hooting, which is gathering a lot of momentum in Harare.
We are planning to launch the mission in Bulawayo soon and determined to maintain our value system and commitment to civil, peaceful and resolute means of protests and demanding a new Zimbabwe.
We have seen it, that it is possible, for Zimbabweans to stand up, unite and, through constitutional means, enforce an end to the national crisis.
We have no doubt that with resolve and commitment, the masses can force the failed Mugabe regime to come down and engage other national stakeholders in crafting a new plan for rescuing the nation.
We have grateful for the massive support coming from Zimbabweans all other the country and in the diaspora, which strengthens our resolve for enhancing civil engagement and participation towards solving the national crisis.
Already we have scored an achievement after Harare Mayor Bernard Manyenyeni this week responded to a petition we submitted last week and is now planning to engage us over council's failure on service delivery.
This is clear testimony of the power we have through civil, peaceful and resolute means.
It is our collective responsibility, together as Zimbabweans, to make our country work again. Therefore, everyone should stand up and play a role, because,
We are the people!
We are the numbers!
Let's go!
Itai Dzamara
Source - Tendai Kwari
All articles and letters published on Bulawayo24 have been independently written by members of Bulawayo24's community. The views of users published on Bulawayo24 are therefore their own and do not necessarily represent the views of Bulawayo24. Bulawayo24 editors also reserve the right to edit or delete any and all comments received.