Opinion / Speeches
Grace Mugabe, Zimbabwe opposition's deepest fear
21 Oct 2015 at 14:48hrs |
Views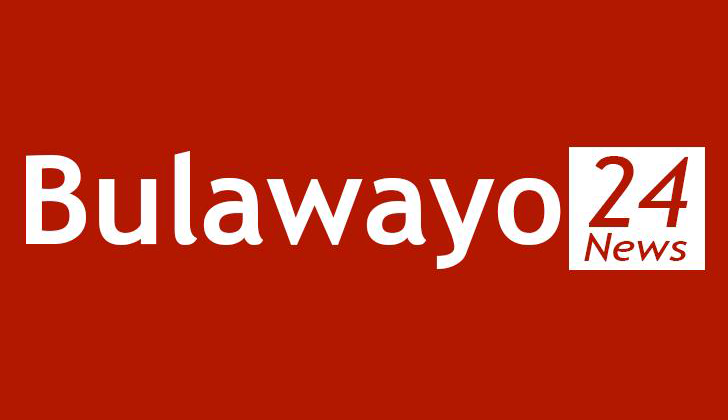 There is one significant point that may have been lost to many people concerning the First Lady, Dr Grace Mugabe. While people have been wont to frame her within the Zanu-PF political matrix, it would seem that the opposition in this country is seeing far beyond that and, inadvertently, telling us the real extent of the First Lady's potential.
The opposition and its media lackeys are afraid (the opposition on Monday released a statement frantically stating that, "Grace Mugabe should be brought to order"), and do not mind their usual dismissive attitude towards the First Lady.
The First Lady has resuscitated her meet-the-people tours - and she has stated that she is not going to stop any time soon.
The tours are reminiscent of the firebrand rallies she conducted since her mid-year nomination to lead the Zanu-PF Women's League.
The rallies proclaimed Dr Mugabe's career as a politician and an entity separate from her husband and critically hastened the demise of the then Vice President Joice Mujuru whom the First Lady boldly exposed as a scheming and corrupt Gagool-isque character bent on unconstitutionally unseating President Mugabe.
Mujuru fell along a band of her co-conspirators.
There has not been anything much to write home about since save for some routine and expected dismissals and other disciplinary actions left over from last year. The First Lady is embarking on another trail of tours and interestingly, Dr Mugabe seems to have awoken a deep and instructive fear within the opposition.
In the past few weeks, while many people saw her goodwill in communities, the opposition and opposition media have accused her of vote buying and questioned the source of her donations.
Two Sundays ago, The Standard newspaper ran an editorial titled, "Grace's donations should be explained".
"First Lady Grace Mugabe was back on the campaign trail last week, this time in Manicaland Province, where she dished out a lot of trinkets that included soap, shoes and hand bags," the editorial said.
It then pontificated that "the ultimate question that Zimbabweans would want answered is: Where does Grace get the money for these grand donations."
Reasoning: "The question is a crucial one because as a politician, the First Lady has to be accountable to Zimbabweans."
Now, never mind this pontification about Zimbabweans having an "ultimate question".
The fact is that it is the private media, on behalf of the opposition, which is confounded and greatly politically discomfited by the gesture by the First Lady.
There is more evidence of this deep political fear, little wonder the MDC-T in the above-mentioned statement frantically says, "She has to be urgently brought to order" and even casts her as a new bogey "single-handedly destroying Zimbabwe's investment image".
A news website this week clearly exposed this fear, again hiding behind the bare accusing finger of accountability and all that jazz.
Newzimbabwe.com said: "Opposition parties said they were actively exploring the possibility of a collective court action to stop the First Lady's 'illegal and very criminal' vote buying campaign using a State debt which ordinary Zimbabweans would have to repay. Grace is thought to be preparing the ground to take over from President Robert Mugabe."
Just to confirm this fear opposition politician Tendai Biti prayed "heaven (to) forbid" the First Lady from becoming the next President.
The secretary general of the MDC-T, Douglas Mwonzora said: "This is vote buying, it's illegal and also very criminal. The First Lady has even said that she is giving these donations in order to entice people to vote for Zanu-PF. She has even gone on to say that those who come to the people with nothing, without donations must be chased away."
An interesting dynamic is that the First Lady's actions are seen as a challenge to the space of non-governmental organisations which, for all we know, have been commissars of the opposition especially in impoverished and marginalised rural areas.
Apparently, the NGOs had not quite engaged into gear - it's not exactly election season — and the fear is that they have been walked over by the First Lady and Zanu-PF.
As if to confirm this, Dr Mugabe recently castigated such donors who gave poor villagers foodstuffs in packaging emblazoned with insignia associated with the opposition.
Thus, the beneficiary of these shenanigans, the MDC-T is veritably worried.
The opposition is also worried about the censure that is being directed towards shady political NGOs who equally act as the organising arms of the opposition under the cover of educating people on their so-called rights.
When they were called out, the MDC-T was left exposed and its spokesperson, Obert Gutu, is an unhappy man.
"They (the government) are obviously not happy of any situation where people are educated on their rights and when people's rights are made an issue. It is fearful of the people and that is typical of all dictatorships," Gutu is quoted as saying.
"Dictatorship fears the people and dislikes citizens, so the only way they can do it is to keep on putting pressure on the people and any organisations, in this case NGOs which they suspect could actually assist in conscientising people on their civil and political rights . . . and as the MDC we are saying this is nonsense."
From this bluster one can easily tell that there is a particularly dirty and incestuous relationship between the opposition and NGOs which purport to advance civil and political rights while seeking to subvert the government.
There is nothing dictatorial in Zimbabwe, because democracy is alive and well; the last biggest confirmation and exercise of which were elections in 2013 that the opposition lost heavily.
The NGOs are actually the ones guilty of vote buying and they are the best example of criminals, because such pro-opposition political activities as they carry out are outside their purview.
The moment such organisations are mentioned within the same line as politicians like Dr Mugabe, and indeed are seen to be the organising arms of the opposition, it is suggested more than anything that they should be stopped from whatever illegalities they are performing without further delay.
There is nothing dictatorial about that.
In fact, it is known that such organisations as USAid actively and illegally pursue regime change in the countries they operate in, whatever their public excuses.
Is it any wonder then that just last week, USAid Zimbabwe launched three new activities purported to reduce poverty and improve long-term food security through increased agricultural production and improved nutrition, sanitation, and hygiene and will pour some $20 million into this?
At any rate, is it not ironic that the opposition will be quick to condemn the First Lady for the very same livelihood-enhancing initiatives that are being pursued by the likes of USAid who seek to pursue regime change?
But, in all this, one thing must be appreciated: that the First Lady represents something more than the Zanu-PF Women's League Secretary and it is very instructive to take note especially as the opposition is now fretful.
The opposition is probably sensing something really big and threatening to them.
Source - the herald
All articles and letters published on Bulawayo24 have been independently written by members of Bulawayo24's community. The views of users published on Bulawayo24 are therefore their own and do not necessarily represent the views of Bulawayo24. Bulawayo24 editors also reserve the right to edit or delete any and all comments received.