Opinion / Wikileaks
Zimbabwe: A reflection on Wikileaks
30 Nov 2010 at 09:28hrs |
Views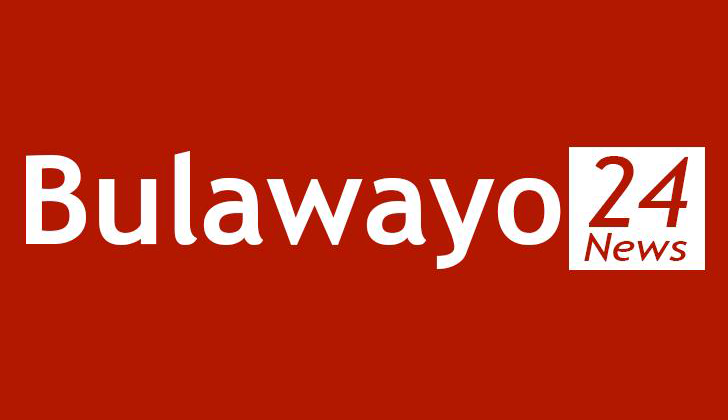 Like everyone else I have read the wiki-leaks and like everyone else I can say that this is really embarrassing for US diplomacy. Where does it go from here?
It reminds of a forum I recently participated in on Face Book. The issue was about gossip; some of my colleagues stated that gossiping is a sign of failure another one them even went on to put a religious dimension to it and said those who gossiped would not get blessings [maybe those who gossip should forget about ever going to heaven]. I begged to differ with all them, I warned that in fact I knew most of them and I put it to them that in fact we had engaged in gossiping with them at some point. I also begged to differ with them that gossipers are failures because in fact there are many living gossipers who are billionaires and I warned against conclusive mentalities which created nexuses away from empiricism. Proven knowledge is always better than idealistic perspectives and I put to them my proven nexus between gossiping and those billionaires.
Gossip in the contemporary world has become an integral part of a moving discourse and it has created its own ethics, professions, professionals and entrepreneurs. Gossip has always been there with us and it has become a way of life for others and a livelihood for many more. In politics, be it corporate governance or political party politics gossip can be used as a tool for manoeuvring and those who don't engage in it may not do so at their own peril. What's the purpose of all this in the context of what I have embarked on saying; because to me the wiki-leaks represent gossip in the Zimbabwean perspective. What former Ambassador Chris Dell said was also gossip; it was a diplomatic briefing that involved his assessment of the Zimbabwean situation and both the American narrative and perspective in the Zimbabwean question and it is an individual assessment that to me seems to border on four missions; (i) the obligatory mission that emanates from his diplomatic role in Zimbabwe (ii) the observatory role which emanates from his duty to observe and assess the situation in Zimbabwe on behalf of his country, (iii) the expectation interest which is the appraisal by the wider public of his role as an American ambassador at a very difficult time in the history of Zimbabwe and (iv) his own performance appraisal. The last two represent the main reasons for his briefing because he would naturally be bent on coming up with a vindication for his posting in Zimbabwe. His motivation was obviously to justify his presence and the promotion of American interests in the same way as a Zimbabwean ambassador must justify his presence in a diplomatic mission and promote Zimbabwean interests.
Wiki-Leaks founder Julian Assange is also a gossiper and again he has his own motivation but his instant heroism or vilification is due to the fact that he leaked documents that were not supposed to be in the public domain. I am not going to attempt to look at that but I am going to look at Ambassador Dell and his verdict on the politics of Zimbabwe. Although there is no proof whatsoever that US policy on Zimbabwe was influenced by what he said, the US will not escape a charge of trying to meddle in the politics of Zimbabwe. His criticism of almost everyone and his fascination to see the back of President Mugabe in particular will definitely be viewed as an attempt at regime change. Yet some of his analyses can only be ignored at our own peril. Let's ignore the regime change agenda for a moment and let's take the whole criticism by him as the construction of an anthropologist. Because I think there is an interesting payout of social and political dividends from this derivative.
Ambassador Dell has touched at what is wrong with our politics. He has not tried to hide the fact the President Mugabe is an intelligent man. He clearly is and he has also said President Mugabe is a shrewd tactician; which he truly is. But Ambassador Dell has talked of the fascination of President Mugabe to dwell on the past and overlook the dividends of openness and this is what is drawing us back as a country. Openness in politics, in the economy, in the social scene all are important facets of the contemporary political discourse. Zimbabwe has removed itself from the path of progress by paranoia. It is sad that 30 years after our independence we still think we can be re-colonised. To me that is a clear admission of mental subjugation, those who talk about the possibilities of re-colonisation 30 years after our independence are admitting failure in a coded language. What they are telling the whole world is that "look we have been there for 30 years during which time we have been playing and warming our seats and we neglected the duty of building the structures to withstand any external threats". For the major part of our history we were a free country, we are the home of heroes such as Changamire Dombo, my ancestor, who stood against both the Mwene Mutapa his own black brothers and the Portuguese who wanted to colonise us. We are the proud home of Mzilikazi; that principled King who stood against both Zwide his tormentor and Shaka, the man who had freed him from Zwide but who was oppressive towards his own people, and chose freedom rather than being a better captive. The period in which we were colonised is 90 years compared to the many years we have been a country, two major Empires were based here and they built the Great Zimbabwe and attempted to explore the moon.
The paranoia about colonisation is a verdict on the structuralism and functionalism of the Zimbabwe nation state, 30 years after our re-independence. It has shaken even the proud liberation history as if we have enemies and indeed we have been fighting them for the past 10years, then we have bad generals because a good fighter will choose wisely the battles to fight. I was once a street-fighter but I never failed because I knew when to fight and when to make peace but when I fought I won big battles and retained a reputation as one of the finest. It is sad that the tactics that have been employed have been solely driven by paranoia and it was meant to destroy descent and not to advance the nation state. Yes ZANU PF cannot be forced to see the rise of the MDC and they cannot aid them in that upward direction but an attack on democracy is not desirable either.
And Ambassador Dell's assessment of PM Morgan Tsvangirai and MDC cannot be vilified either. That he is a brave leader is without doubt. I however differ where he seems to say he is not shrewd. I personally think PM Tsvangirai is both brave and shrewd because if he was not shrewd he could not have been standing to this day. He has survived many plots both within the MDC and also by ZANU PF and shrewdness will have another meaning if that is not its example. But PM Tsvangirai has a problem of not listening to advice, nepotism, surrounding himself in the comfort of people who will not criticise him and has also shown a total disregard of the MDC constitution in particular and democratic principles in general. He has fallen trap to his own success in opposition and has now become another revolutionary aristocrat who thinks that "nothing meaningful in Zimbabwe's opposition politics" can be done without him".
He has failed to maintain alliances that the MDC has always had like the NCA and at times even ZCTU because he forgot that MDC is a product of those organisations and not the other way round. The attempt to influence what happens in ZINASU, ZCTU, NCA etc is a very worrying scenario for a party that can one day become the sole governing party. It simply means that during the tenure of MDC labour and student activism may fail to exist independently. His unwillingness to follow the constitution and allow the emergence of another leader is also worrying as it shows that there will be a continued disregard of the rule of law even under his rule. It shows his unwillingness to dictate the pace in the politics of Zimbabwe by occupying space as the true alternative as MDC would have shown a different agenda by doing what ZANU PF has failed to do since 1977; leadership renewal.
Professor Welshman Ncube has repeatedly failed to articulate the real reasons behind the split of the MDC in 2005 with his answers bothering on defensiveness and playing into trivial issues such as his "membership" of the Central Intelligence Organisation. The ghost of that split will continue to haunt him because at the time of the split their camp made the mistake of putting a picture of Morgan Tsvangirai as the real devil of Zimbabwean politics but against the backdrop of "Operation Murambatsvina" that portrayal of Morgan Tsvangirai was laughable even in ZANU PF circles. He has failed to show that there were ideological differences and personality clashes between him and Morgan Tsvangirai and that those differences were unhealthy for the union prompting it to split.
He has failed to tell the public tribunal that MDC would have split even if the issue of the Senate had not come and October 12 2005 was a date for long on the calendar. I personally think he is a good politician who also has his own ambitions but has failed to tell his story clearly. Zimbabweans also know that there can be nothing shocking for a political party to emerge in Zimbabwe that has an agenda which is more radical than ZANU PF. This is what Professor Mutambara wants to do but he seems to be dishonest about it. In the UK the British Nationalist Party is a far right party with views that are more radical than the Tories but it is there and has a good number of supporters.
My conclusion is that the Wiki-Leaks are really bad for American diplomacy but at least to Zimbabwean leaders they give us an anthropological perspective into own our strengths and weaknesses and Ambassador Dell has criticised almost all the important players in Zimbabwe which found favour with me. He is not God or his second son, but he has enriched the political landscape in our country and we have the chance to work out our weaknesses for the good of everyone in Zimbabwe.
Be Judge!
Julius Sai Mutyambizi-DEWA is the Chairman of Communities Point but writes in his own capacity.

Contact: mutyambizidewa@yahoo.co.uk or 07401182271 or 07529705413
Source - Royal
All articles and letters published on Bulawayo24 have been independently written by members of Bulawayo24's community. The views of users published on Bulawayo24 are therefore their own and do not necessarily represent the views of Bulawayo24. Bulawayo24 editors also reserve the right to edit or delete any and all comments received.