Search / Arrivealive
At least 10 people were killed in a bus crash on the N1 in Limpopo on Friday morning, police said. There are reports that the InterCape bus, a Volvo bus reg no: ICG 077 GP, travelling from Har...
Published: 21 Sep 2018 at 09:47hrs | 15114 | by Staff reporter
The Scania bus, bus company name not yet clear, from Zimbabwe lost control and overturned. The bus was traveling to Zimbabwe. The accident happened at Luis Tritchard in South Africa. The driver is sai...
Published: 25 Apr 2017 at 08:48hrs | 9649 | by social media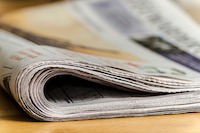 Manhunt for criminals who blasted an ATM at a filling station...
Published: 08 Apr 2017 at 21:40hrs | 2053 | by twitter
Load More Stories