Search / Chatgpt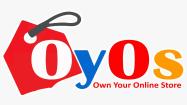 OyOs hereby announces the official release of two top of the range IT related products onto the Zimbabwean digital space, OyOs Online Store and the OyOsBOt. OyOs standing for Own Your Online Store is ...
Published: 08 Mar 2023 at 22:28hrs | 289 | by Agencies
As artificial intelligence technologies like Chat GPT (Generative Pre-training Transformer) become more widely adopted, there is growing concern about the potential impact on employment in various ind...
Published: 10 Jan 2023 at 14:20hrs | 1887 | by Taedzwa Chikono
Load More Stories