Search / Chinotimmba
On Thursday MDC MP Tabitha Khumalo and ZANU PF MP Joseph Chinotimba smoked peace after heavy clashes on Wednesday where they called each other prostitutes. Watch the video below:...
Published: 06 Dec 2018 at 14:04hrs | 5279 | by Mandla Ndlovu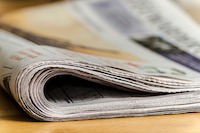 Comical war veterans' deputy boss and fierce Zanu PF loyalist Joseph Chinotimba has never shied from making his feelings known.The fiery Chinos has joined the bandwagon of high profile perso...
Published: 18 Jan 2012 at 21:20hrs | 918 | by Staff reporter
Load More Stories