Search / Currecy
Zimbabwe has sixteen official languages set out in section six of the Zimbabwe Constitution. In terms of that esteemed document our country is a Christian nation. It respects Christian values and upho...
Published: 17 Feb 2019 at 23:00hrs | 479 | by Lloyd Msipa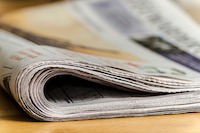 Zanu-PF has dismissed the rumour that it will introduce the Zimbabwean dollar anytime soon. Zanu-PF says it introduced the multicurrecy when Patrick Chinamasa was the finance minister and intends to c...
Published: 05 Aug 2013 at 05:18hrs | 5080 | by Staff reporter
Load More Stories