Search / Enoughisenough
A Twitter user has made sensational claims that Mugabe "killed" his/her father "because he wanted to do things right."The Twitter user, @A_Wasarakunze, made the claims on Friday (Today)....
Published: 22 Jul 2016 at 13:44hrs | 11506 | by Staff reporter
Social media users have poured messages of solidarity towards Pastor Evan Mawarire following his arrest for inciting violence.The users said the police were doing the wrong thing as it is on r...
Published: 13 Jul 2016 at 05:37hrs | 959 | by Stephen Jakes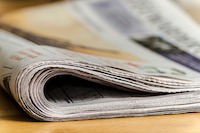 "Kill me, kill me, you people should just kill me," an unidentified woman begged as she was being gang raped by five men while her ordeal was filmed with one of their mobile phones. The crime is belie...
Published: 13 Dec 2011 at 16:31hrs | 879 | by Yemisi Akinbobola
Load More Stories