Search / Gdb
Singapore is a tiny island-city state in Southeast Asia with a total area of 718km2 (543 times smaller than Zimbabwe) and part of the four Asian Tigers (Others include Hong Kong, Taiwan and South Kore...
Published: 15 Jul 2019 at 09:56hrs | 1351 | by Victor Bhoroma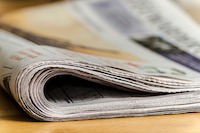 On the issue of football, God has shown it all to TB Joshua. The record is there - see it for yourself! TBJ also prophesied Zambia's amazing victory over Ivory Coast in AFCON 2010...
Published: 09 Feb 2013 at 08:32hrs | | by Tanisha Mufutau
Load More Stories