Search / Liduid
THE Postal and Telecommunications Regulatory Authority of Zimbabwe (Potraz) has summoned Zol Zimbabwe for questioning over its unauthorised data tariff increase, NewsDay reported.Zol Zimbabwe,...
Published: 20 Mar 2019 at 07:24hrs | 590 | by Staff reporter
LIQUID Telecom has started rolling out its fibre optic network in the southern and eastern parts of Zimbabwe to meet the growing demand for internet services, an official said.The project,...
Published: 14 Mar 2017 at 06:03hrs | 441 | by Staff reporter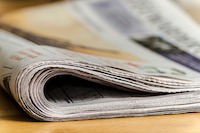 Enacy Mapakame NEARLY 1 000 people were retrenched as 13 companies liquidated during the first quarter of 2016 on depressed manufacturing activity, according to the Reserve Bank of Zimbabwe (R...
Published: 12 Jul 2016 at 07:00hrs | | by Staff reporter
Load More Stories