Search / Lukukuma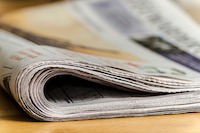 ZIMBABWE Tourism Authority (ZTA) acting chief executive, Mrs Rita Likukuma, has been removed from her position under unclear circumstances. Sources say the removal relates to the way she bungl...
Published: 23 Aug 2019 at 07:38hrs | 423 | by Staff reporter
Government will soon engage stakeholders to establish the justification for the recent wave of price increases that were effected by some businesses, a Cabinet Minister has said.Finance and Ec...
Published: 02 Oct 2017 at 07:13hrs | 1086 | by Staff reporter
Load More Stories