Search / Mandebeleland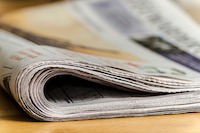 While I was going through my archives I came across the Election Manifesto below. Quite interesting.PATRIOTIC UNION OF MANDEBELELAND (PUMA)ELECTION MANIFES...
Published: 21 May 2019 at 12:35hrs | | by PUMA
There are a number of genuine challenges that Zimbabwe has to grapple with and this requires serious dedication of time and effort. However, sometimes fate intervenes amidst serious introspection in t...
Published: 13 Sep 2016 at 14:38hrs | | by Sambulo Vuma
Hostile TakeOver is the debut title track from purematics album. This track features Malawi`s best hiphop export Jinx aka Muna of Muna Pro and Rush Records. The video was shot and post produced in H...
Published: 13 Jul 2011 at 17:26hrs | | by Mafu Sithabile
Load More Stories