Search / Mnangwga
President Emmerson Mnangagwa has retired and reassigned four senior military officers to the diplomatic service in line government's critical global engagement and re-engagement strategy.In a ...
Published: 18 Feb 2019 at 13:29hrs | 6677 | by Staff reporter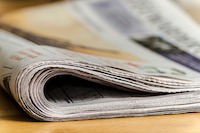 Former Zimbabwean president Robert Mugabe described his departure from office in November as a "coup d'etat" in his first TV interview since then, aired by South Africa's state broadcaster on Thursday...
Published: 15 Mar 2018 at 21:18hrs | 3308 | by AFP
Zimbabwe's ex-leader Robert Mugabe sent shockwaves through the party he dominated for decades when he posed with the retired general who will take on the ruling Zanu-PF in this year's election....
Published: 09 Mar 2018 at 09:54hrs | 6296 | by Staff reporter
Load More Stories