Search / Notinmyname
Enlightened Christian Gathering Church led by Prophet Shepherd Bushiri Civil rights has responded to allegations by civil rights movement #NotInMyName which has criticized Bushiri, leader of tak...
Published: 20 Feb 2019 at 13:24hrs | 3154 | by Mandla Ndlovu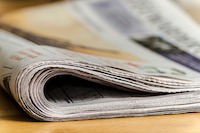 With regards to what's happening in Zimbabwe right now. Whether you regard it as a revolution or a military coup/take over – suit yourself with whatever definition. One thing stands prou...
Published: 17 Nov 2017 at 11:40hrs | | by Tshingwane Sibanda
Load More Stories