Search / Retil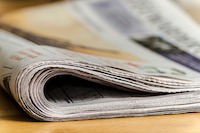 The forex market is the largest financial market in the world surpassing even the global stock markets. The BIS triennial survey of 2019 states that the global forex market generates nearly 6.6 trilli...
Published: 06 Mar 2021 at 05:21hrs | 681 | by Staff writer
AT least half of public toilets operated by the Bulawayo City Council in the Central Business District have been closed over the years due to lack of resources to refurbish and maintain them as they a...
Published: 26 Jun 2016 at 18:19hrs | 2122 | by Lackson Munkombwe
Load More Stories