Search / Si89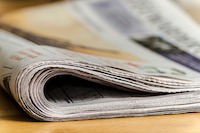 ZACC has arrested a Ministry of Industry and Commerce Licence Clerk Andrew Matevere for issuing out 350 motor vehicle import licenses to importers of second hand that did not qualify under the recentl...
Published: 05 Jul 2021 at 21:27hrs | 16 | by Staff reporter
PRESS STATEMENT BY THE MINISTRY OF INDUSTRY AND COMMERCE ON STATUTORY INSTRUMENT 89 OF 20211. Following the promulgation of Statutory Instrument 89 of 2...
Published: 22 Apr 2021 at 11:24hrs | 36 | by Staff Reporter
Load More Stories