Search / Service-oriented
Both residential and commercial establishments need cleaning services. These places need maintenance, and cleaning takes time. Homeowners and business managers often outsource the work to a cleaning c...
Published: 08 Jan 2019 at 10:58hrs | 1240 | by Staff Reporter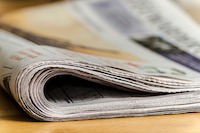 LONDON, United-Kingdom - ICS Financial Systems Limited (ICSFS), the global software and services provider for banks and financial institutions, partnered with ne...
Published: 31 Dec 2014 at 09:35hrs | 1447 | by APO
Load More Stories