Search / Soyuz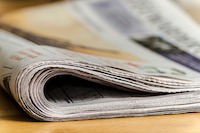 Moscow - Russia successfully launched an upgraded version of its Soviet-design Soyuz rocket on Saturday, the Defence Ministry said, giving a boost to the country's troubled space programme.The...
Published: 29 Dec 2013 at 06:21hrs | 3013 | by Reuters
Iran's president Mahmoud Ahmadinejad has made the strange declaration that he is ready to risk of being the county's first astronaut sent into space."I'm ready to be the first Iranian to sacr...
Published: 05 Feb 2013 at 00:06hrs | 4142 | by Tech Reporter
According to Russia's Federal Space Agency Roscosmos, a Russian spacecraft carrying an American and two Russians has blasted off successfully from the Kazakh steppes on a mission to the International...
Published: 14 Nov 2011 at 09:01hrs | 951 | by Moyo Roy
Load More Stories