Search / Uppsala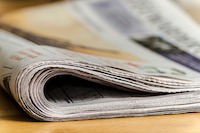 The United States Embassy and Women's University in Africa will on Friday July 5th host the third Hope/Fay Lecture focusing on gender equality and women's empowerment. Zimbabwean born women's ri...
Published: 28 Jun 2013 at 20:16hrs | 1946 | by Staff reporter
A study carried out by Swedish and US researchers, shows that food rich in protein with a lot of meat but small carbohydrates increases the risk of heart disease and stroke.Researchers monitor...
Published: 27 Jun 2012 at 05:14hrs | 3026 | by Staff reporter
Load More Stories