Search / Impared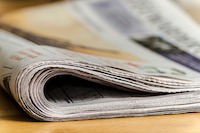 The integrity of the Reserve Bank of Zimbabwe (RBZ) as the regulator of the financial services sector has come under the spotlight as the country battles cash shortages, exchange rate distortions and ...
Published: 05 Oct 2019 at 19:52hrs | 527 | by Staff reporter
To anyone who has followed Africa News Network7's recent airings, it appears no particular definition can be drawn from the situation in Harare, except to say history is in the making. Zimbabwean poli...
Published: 11 Sep 2016 at 14:21hrs | 2313 | by Tawanda Madamombe
Load More Stories